Share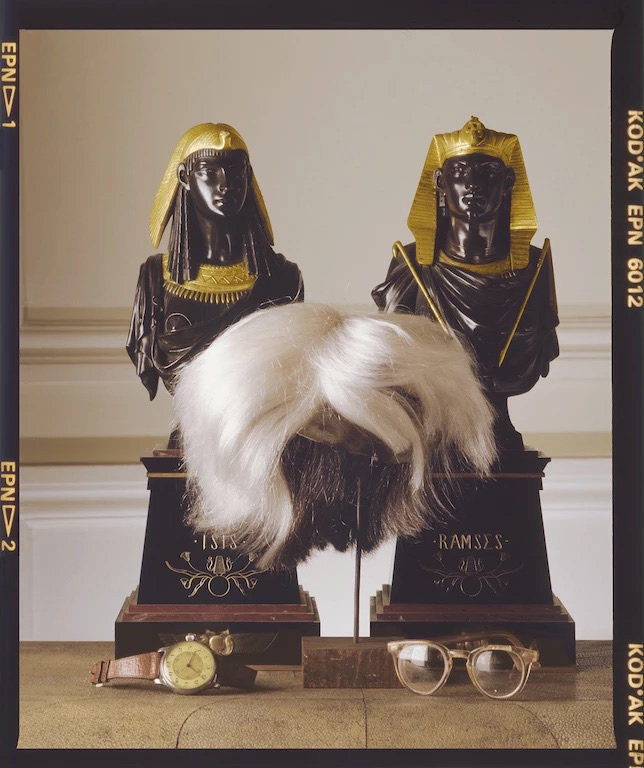 David Gamble is a multidisciplinary artist from London, now based in New Orleans. His body of work consists of paintings, works on paper, and photographs, all of which have been exhibited globally. Born in March 1953, in his youth he was a member of a number of bands in the Cambridge rock scene in the 1970s, including the Inserts, Truth and Rory. He graduated from Ealing School of Art in London, England. After which, he did his postgraduate studies at the Association of Photographers.
Over his decades-long career spanning the commercial, journalistic, and fine art realms, Gamble has photographed such illustrious figures as Stephen Hawking and the Dalai Lama. In 1988, Gamble photographed Stephen Hawking in a portrait commissioned by Time Magazine. The photograph was the winner of the second prize in the Science & Technology category of the World Press Photo of the Year award. A copy of the Hawking photograph is currently held in the collections of the National Portrait Gallery in London, England.
In 1989 he was given The American Photography Award. His renown in the world of photography led to his being contacted in 1987 by Andy Warhol's manager Fred Hughes, as well as the Warhol Foundation, for a once in a lifetime opportunity. Soon after the death of Andy Warhol, Gamble was permitted access to the artist's East 66th Street, Manhattan apartment to photograph his art work, furniture and myriad of personal effects. The project was commissioned by Sotheby's as part of the publicity for their auction of Warhol's property. A decade later in January 1998, Gamble exhibited a collection of the photographs, taken over a period of eight days, at the Groucho Club in London. Images of Warhol were digitally superimposed on several of the photographs, creating the feeling that to Paul Vallely of The Independent seemed as though "the dead man [haunted] the photographs of his living spaces."
A notable example in this collection of photographs is a look inside Warhol's medicine cabinet in his private bathroom containing his varies prescription medication and personal hygiene products. This collection of prints has toured several locations, being exhibited at several galleries in the United States. The photograph of his medicine cabinet was also included in "Regarding Warhol: Sixty Artists, Fifty Years", an exhibit by Metropolitan Museum of Art that was also presented at The Andy Warhol Museum. …
For full story visit Tartarus Volume 13: Folklore HERE.