Share

SEEME and Tartarus Magazine IS PROUD TO PRESENT
THE ART TAKES SOHO WINNER:
KAYA DECKELBAUM
Kaya Deckelbaum integrates wire-mesh sculptures and unique lighting to create living shadows adding a fourth dimension to her works. One really looks at two images, the sculpture itself and the riveting shadow created behind. Kaya's work evokes the inherent coexistence between past and future, reality and mysticism, tales and historical events. "My background is who I am" says Kaya who has Bulgarian, Israeli and Canadian heritage. She has exhibited her art in the US, Europe and Israel. She is the recipient of Lorenzo Il Magnifico sculpture award at the Florence Biennale. Kaya creates in Hastings on Hudson, New York.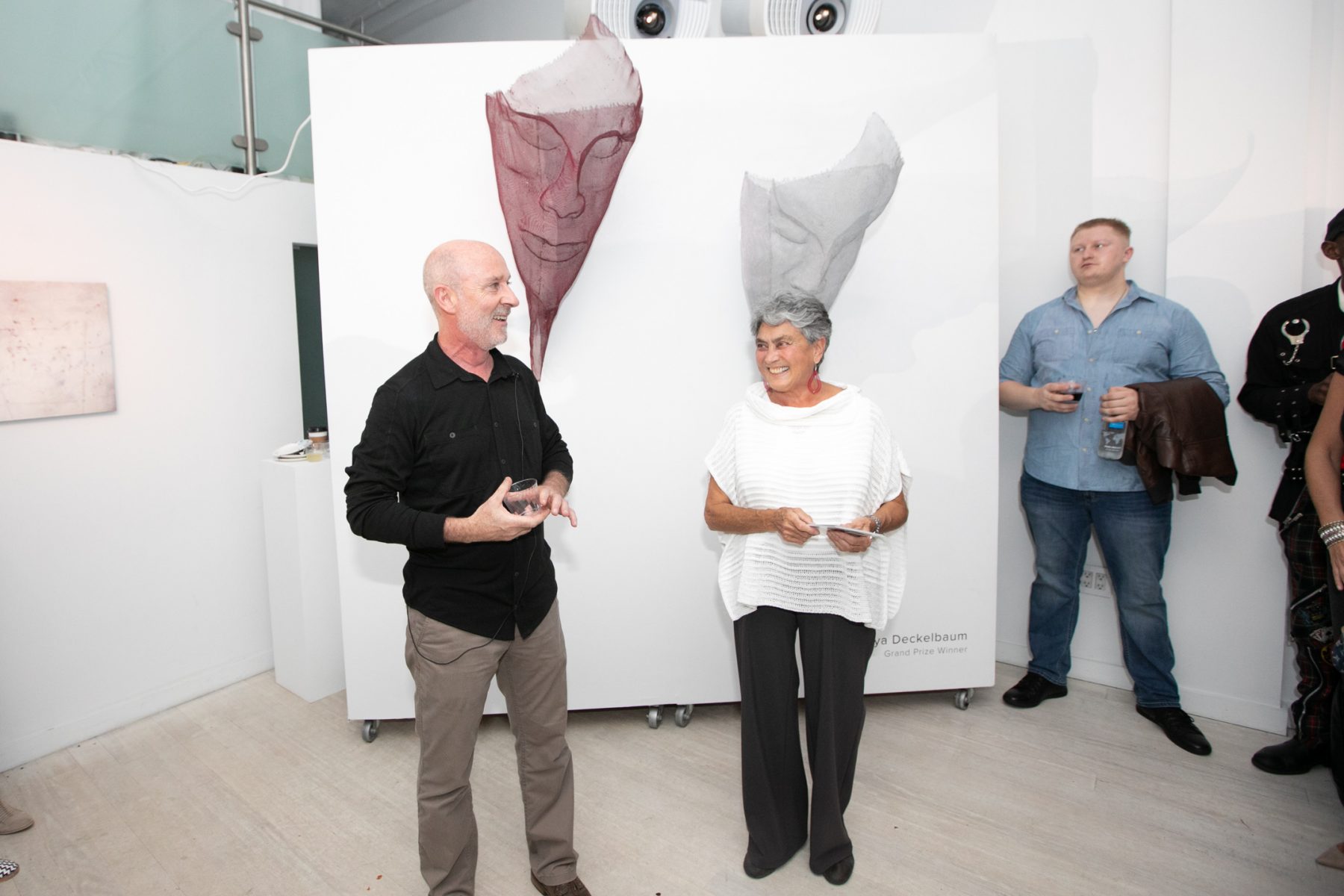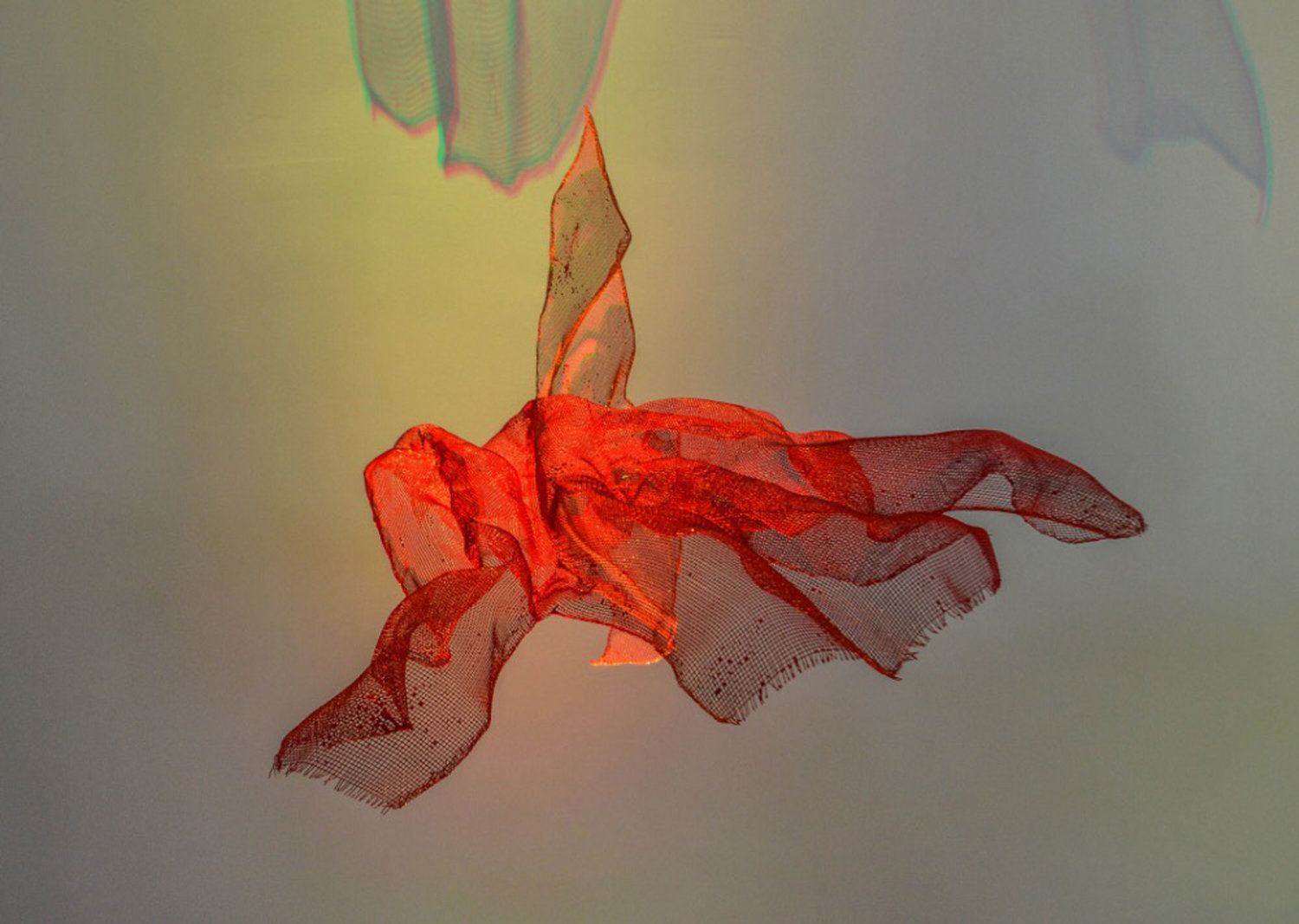 An exclusive interview with Kaya Deckelbaum
1. Please provide a biography.
Born in Bulgaria, raised in Israel and having lived in Africa, Canada and the United States, I consider myself a medley of cultures. Currently I live and work out of Hastings on Hudson, NY.
2. How do you briefly describe your artistic work to the casual enquirer?
I integrate wire-mesh sculptures and unique lighting to create living shadows which add a fourth dimension to my work. One really looks at two images; the sculpture itself and the riveting shadow created behind it.
3. What is primary medium(s), and medium(s) for the work being highlighted?
The transparency and flexibility of the wire-mesh combined with the evasive changing lights enables me while sculpting to express my most intimate inner dialogues.
4. As an artist, what do you value or enjoy most about your creative process?
My art is a flirtation between light and darkness, the exchange of these contrasts is my attempt to bring out human interaction, spirituality and emotion… Inevitably human emotion is charged with opposite elements as well. The negative and positive always interacting – making everything more interesting and intriguing to the casual by stander.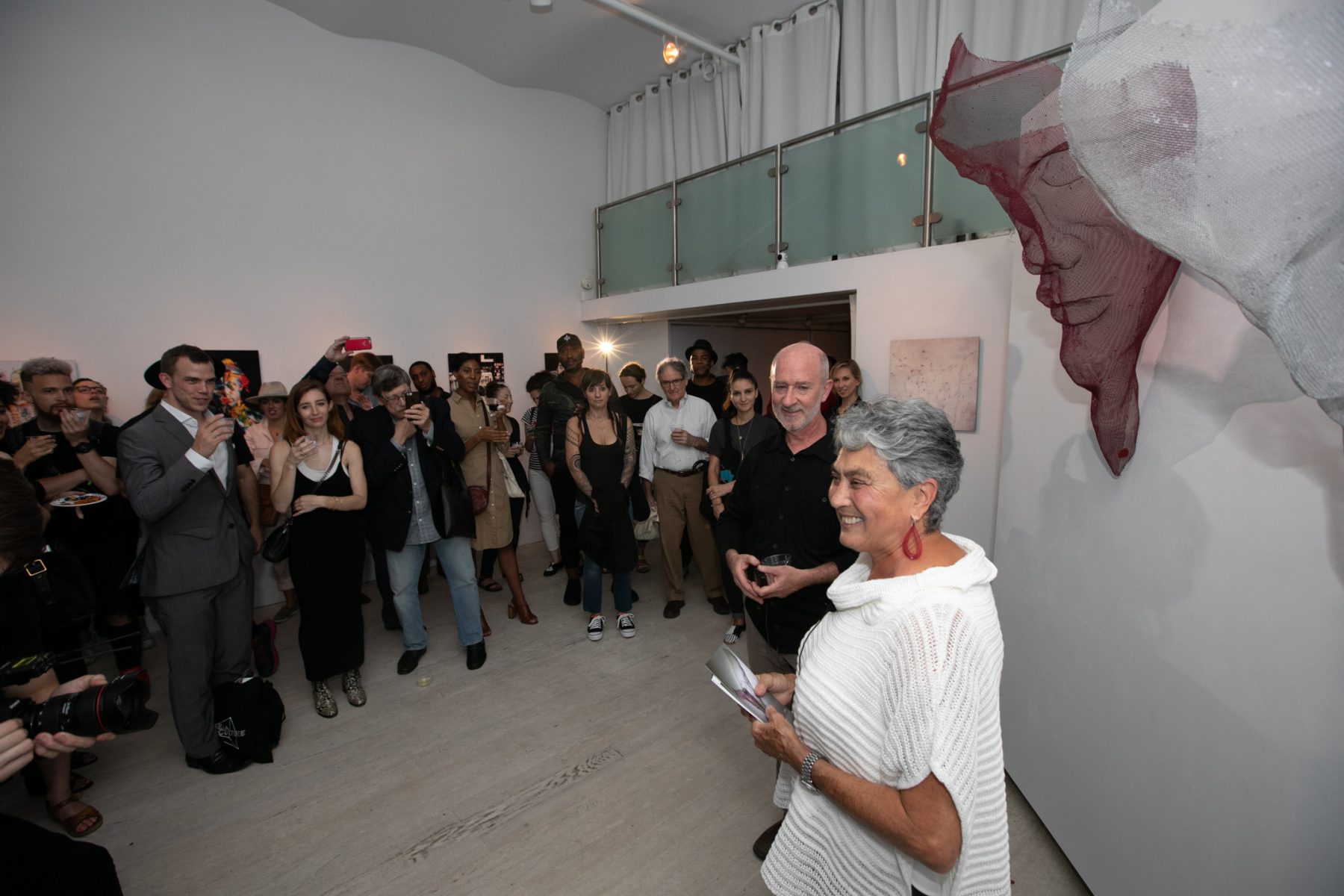 5. What does art mean to you?
Art: it is actually found in everything we see, even within our routine activities. Art is an appreciation of the ordinary as a reference for beauty. Sometimes we mold and sculpt to bring out an extra shine to everyday beauty, sometimes we paint, sometimes we photograph. The way I capture life is my art.
6. Where do you find your inspiration to create?
The soul of people and things is my muse. By manipulating the wire-mesh, an image comes through that urges me to continue the idea hinted through the medium. I then fully develop it to the sculpture that distinctly portrays it. The colors I use create an inner experience integrating the physical and the spiritual.
7. What do you hope your audience gains from your art?
My audience always surprises me, they are art lovers, museum goers who cannot understand why my art is kept secret. When my audience is intrigued by my art and the light and shadows arouse their curiosity then I know that my art has touched them.
8. How do you set yourself apart from other artists?
I started sculpting later in life and was swept away by how naturally my fingers created life out of different mediums. I would say that I have been influenced by extensive travel, and experiences which are reflected in my sculpting.
9. What artists are you inspired by?
My favorite sculptor is Giacometti- I like his simplified forms, "the bodies he models or carves have lost their physical integrity, a sense of a clear boundary between exterior and interior" as stated succinctly by The Economist, June 16, 2018. I enjoy very much the works of Modigliani- I love his elongated faces,necks and figures. I like very much Paul Gauguin's paintings. He evokes atmosphere by creating a unique rainbow of colors influenced by his stay in Tahiti.
I had heard of See Me, but it was my daughter who pushed me to apply. My first attempt to partner with SeeMe was for the Chashama Gala in Time square, and it was very successful attempt. It opened the door to this great partnership. I appreciate the immediate helpfulness of the staff and of course them liking my art.