Share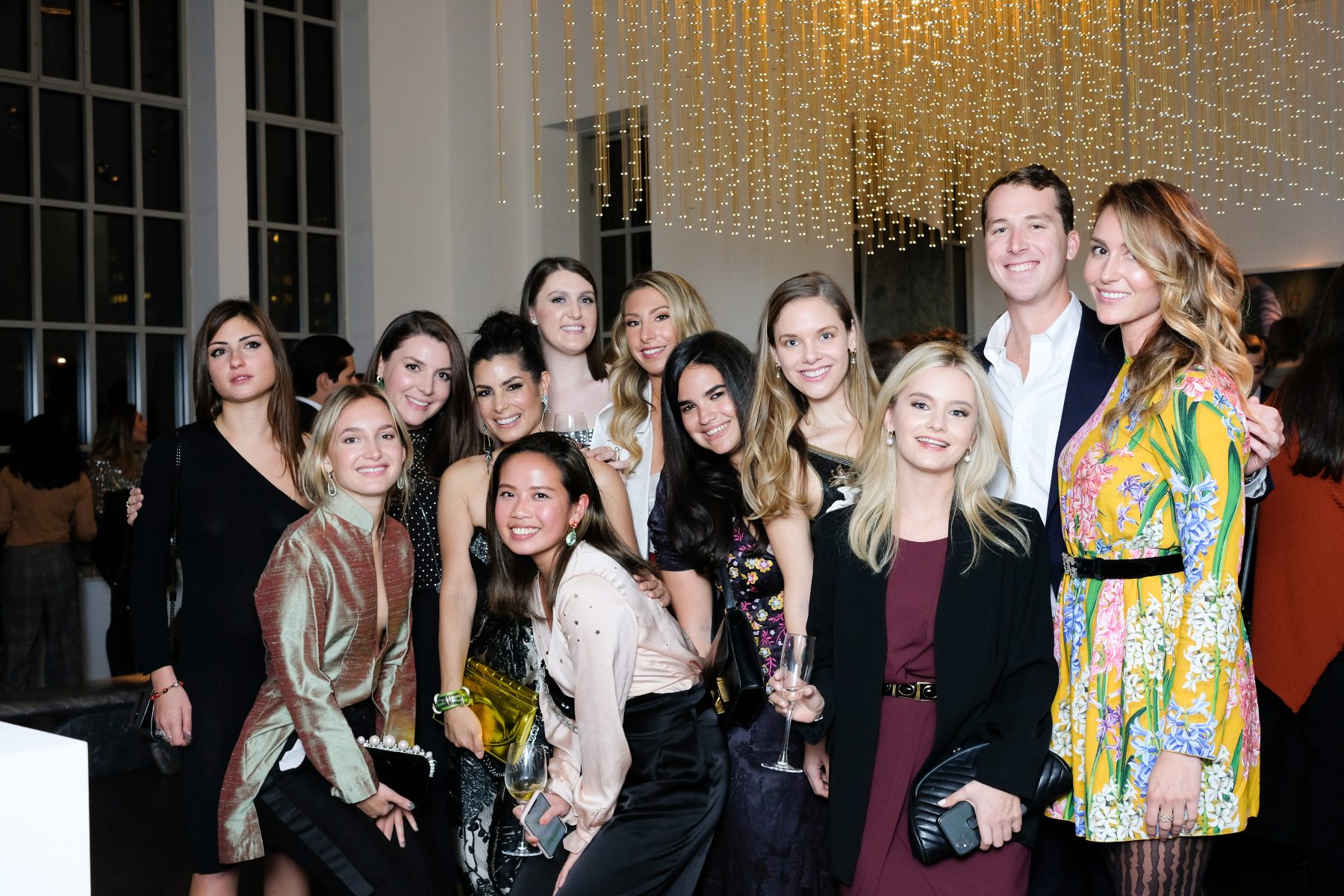 Leading Young Friends of Save Venice into a new era of charitable giving is philanthropist and activist Lizzie da Trindade-Asher who chaired Let's Spritz! at the Carpenters Workshop Gallery. Supporting one of the top charities in New York City, Lizzie Asher helped to relaunch the Young Friends of Save Venice Initiative, determined to unite a younger generation of philanthropists and reawaken the institution of charitable giving. Save Venice is a 501(c)(3) nonprofit organization committed to the restoration and preservation of historical artworks and architecture of Venice, Italy.
Notable attendees included: Lizzie da Trindade-Asher, Dayssi Olarte de Kanavos, Adelina Wong, Casey Kohlberg, Ashlee Harrison, Olivia Perez, Timo Weiland, Christopher Liu, Joanita Titan, Daniel Ezra, Katie Lovejoy, Michele Levbarg-Klein, Kate Curkin, Henry Gans, Christina Senia, Silvia Mella, Chris Ochao, Angelica Forlefac, Guido Callarelli, Emma Snowden-Jones, Shana Davis, Skylar Pinchal, Noah Koeppel, John Wagner, Alexis Light, Anthony DeWitt, , Markus Dochantschi, Susan Chase, Jamie Nicholson, Keyen Ferrel, Adam Gordon, Becca Starr, Nora Kobrenik, Alina Fayer, Clare Ngai, Eddie Howard, Mason Fennelly, Emily Armstrong, Quinn, Cassidy De Lonjay, Olivia Frame, Patrick Kenney and Peter Bradley.
Enamored by the beauty and history of Venice, Italy, proud Peruvian-born philanthropist, activist and entrepreneur Lizzie Asher, alongside the Let's Spritz! host committee, is dedicated to preserving the artistic heritage of the floating city. Invited guests rallied in support of Save Venice which selects restoration projects based on artistic merit, historical importance and urgency. In collaboration with the Italian Ministry of Culture and with the help of renowned international experts, Save Venice has funded the restoration of more than 500 artworks in Venice including the recent completion of Tintoretto's 1561 Wedding Feast at Cana in the sacristy of the church of Santa Maria della Salute.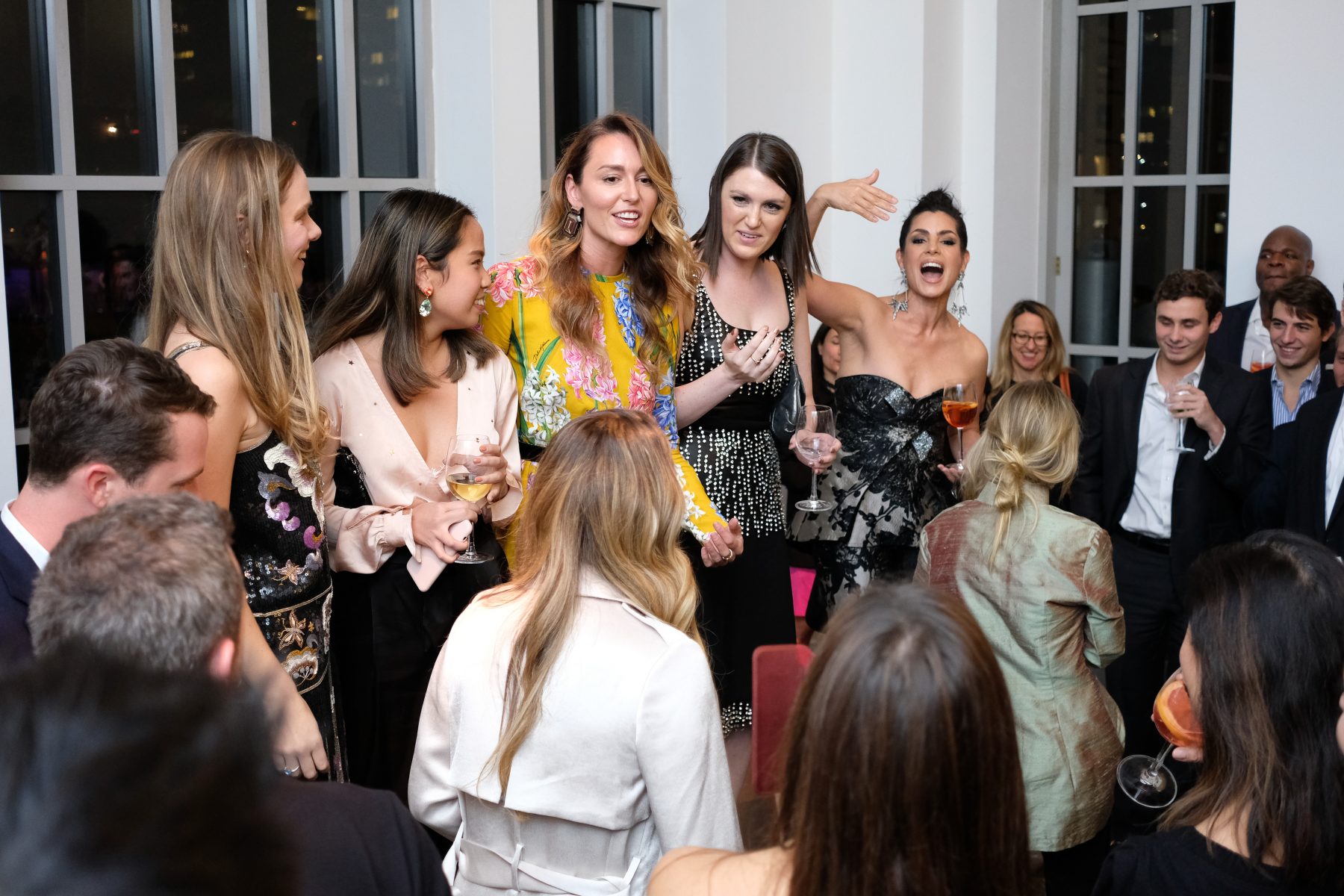 In high spirits, Lizzie shares, "Venice is a city that is beloved by all and you could feel that throughout event! Where else could we host such a magical evening other than NYC where people from 10 different countries came together to toast the riches of Venice and all the incredible work that Save Venice has done to restore its masterpieces and architecture. Now that we relaunched our Young Friends group, we have big dreams to contribute to the mission of Save Venice and, who knows, even visit those restorations in person during the 2020 Masquerade Gala in Venice during Carnevale!" On the host committee, Casey Kohlberg is also excited about Let's Spritz! success and sees a rewarding future for Young Friends of Save Venice
The Let's Spritz! host committee was inspired by the time-honored Save Venice galas, held in its native city, and one of the most anticipated black-tie balls, held annually in New York City, Un Ballo Maschera. Coining the name Let's Spritz! was to honor the classic Venetian aperitif cocktail, the Spritz, which was served blending an exceptional selection of Galliano L'Aperitivo, the evening's sponsor, Macchu Pisco, co-founded by Lizzie with her sister Melanie, and Spritz. Let's Spritz! provided attending luminaries, socialites and distinguished guests with an unforgettable evening.
Set against the backdrop of international art gallery Carpenters Workshop, Let's Spritz! was a glamorous evening, re-energizing the venerable cause. Director Ashlee Harrison of Carpenters Workshop Gallery shares the same sentiment in saying, "Last night I was thrilled to welcome the Young Friends of Save Venice to Carpenters Workshop Gallery New York. I couldn't have had a more vibrant and successful kick-off to reboot the Young Friends Initiative- and the energy in the room proved the excitement in the community and interest in the cause. I'm excited to be a part of the organization– their mission to restore the city's cultural landmarks and stunning architecture is necessary and extremely timely, resonating with me both personally as well as professionally." Guests enjoyed passed hors d'oeuvres crafted by traditional Italian catering company, Acquolina. Sponsors for the Let's Spritz! include: Macchu Pisco, Galliano and Valdo Prosecco.
About Lizzie da Trindade-Asher
Peruvian-born philanthropist, activist and entrepreneur Lizzie Asher graduated magna cum laude from Duke University and earned a degree with honors from Harvard Law School. She practiced law at a prestigious firm in Manhattan before launching successful beverage company Macchu Pisco with her sister, Melanie da Trindade. Lizzie dedicates her time to personal causes that showcase her breadth of interests. She has been keenly involved with social equality issues for women and is often featured in publications aiming to discuss women's progress and equality. At the 65th Anniversary of Harvard Law admitting women she delivered an impassioned speech to women graduates about navigating career and life. Lizzie is the co-founder of the Asher-Ezra scholarship fund that provides financial aid to underprivileged Latino children in the Bronx. She also serves as one of the youngest Board Members of the non-profit Save Venice and is spearheading the relaunch of the Young Friends of Save Venice Initiative. When Lizzie is not in NY spending time with her son, balancing her business and philanthropic commitments, she can be found taking on even more challenges that ignite her passion for helping others.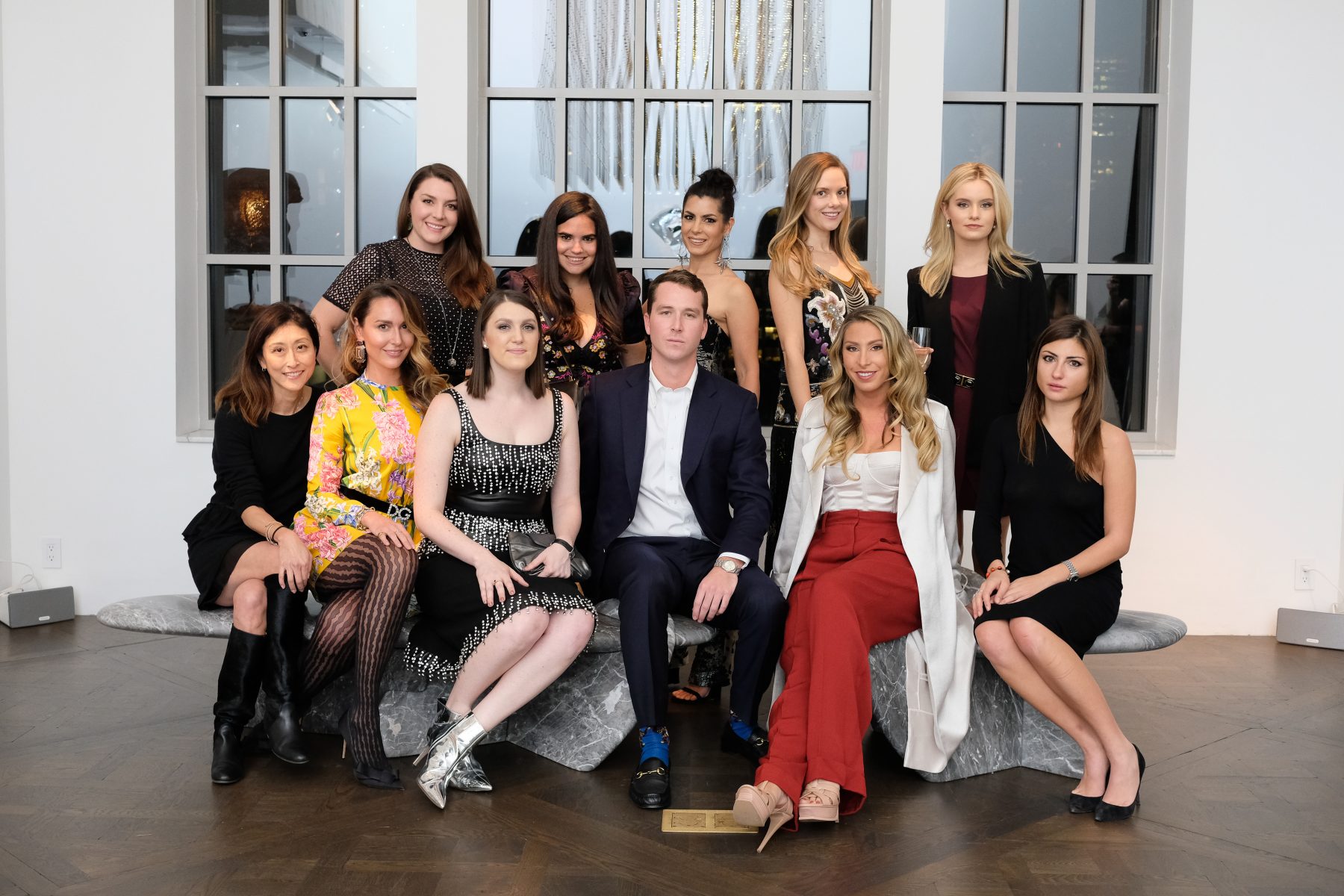 About Macchu Pisco
Macchu Pisco was founded in 2006 by Lizzie Asher and her sister Melanie. Together the two have crafted an entirely new experience for discerning drinkers when they introduced the sublime spirit of Peru to the United States, Europe and beyond. While the sisters certainly cast a reverent eye toward tradition, Macchu Pisco is singular in its modern purity and complexity, and has been regarded as nothing less than revelatory by mixologists and the press. Macchu Pisco is currently available online and can be found at the finest restaurants and retailers around the world. Macchu Pisco is a premium line made 100% from the quebranta grape. It is produced all naturally so, innately, it's "all the highs without the lows." Characterized by herbal, grassy and earthy notes, it rests for 1 year before being bottled at the estate.
For more information about Macchu Pisco, please visit: www.macchupisco.com
About Young Friends of Save Venice
Save Venice is fortunate to have an active group of young people involved in our fundraising efforts. The mission of the Young Friends of Save Venice is to introduce young supporters to Venice's artistic patrimony and to instill in them the desire to help preserve her treasures. The Young Friends have historically played an integral part in Save Venice's hugely successful annual balls in New York – Un Ballo in Maschera – and sponsored restorations in Venice, including several paintings in the Accademia Galleries, the Doge's Private Chapel in Palazzo Ducale, and treasury objects in Basilica San Marco.
About Save Venice
Save Venice is the leading American nonprofit organization dedicated to preserving the artistic heritage of Venice, Italy. Since 1971, Save Venice has funded the restoration of more than 500 artistic, architectural, and culturally significant works. In 2015, Save Venice established the Rosand Library & Study Center in Venice, creating a nexus for the research of Venetian art, history, and conservation.