Share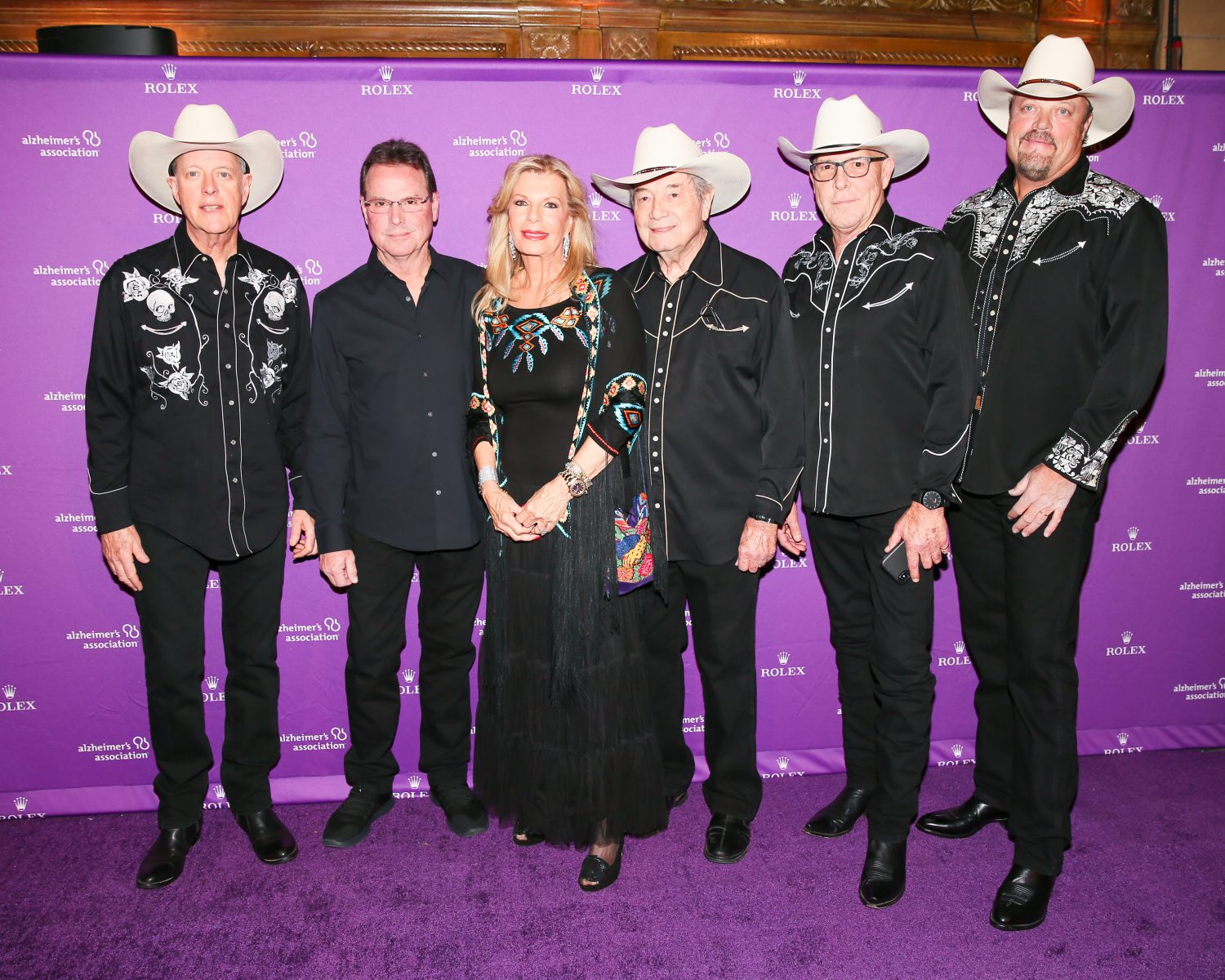 On Tuesday, October 23rd 2018, the 35th annual Alzheimer's Association Rita Hayworth Gala, held at Cipriani 42nd Street, raised $1.6 million for critical Alzheimer's care, support and research programs. More than 5.7 million Americans are living with Alzheimer's disease, and it is the sixth leading cause of death in the United States.
Willie Geist, host of NBC News' Sunday TODAY with Willie Geist and Co-Host of MSNBC's Morning Joe, emceed the event and shared eye opening statistics about the impact of Alzheimer's on families and caregivers. Geist spoke about Justice Sandra Day O'Connor's recent announcement of her diagnosis of dementia, commending Justice O'Connor for disclosing her diagnosis publicly. Geist also toasted Rita Hayworth's 100th birthday, which would have taken place on October 17th. The evening included remarks from Gala General Chair and Founder Princess Yasmin Aga Khan (daughter of Rita Hayworth) and 2018 Gala Co-Chair Anne Hearst McInerney. McInerney spoke about her longtime involvement with the Alzheimer's Association and how grateful she is "to work with such a great group of women to advance this important cause."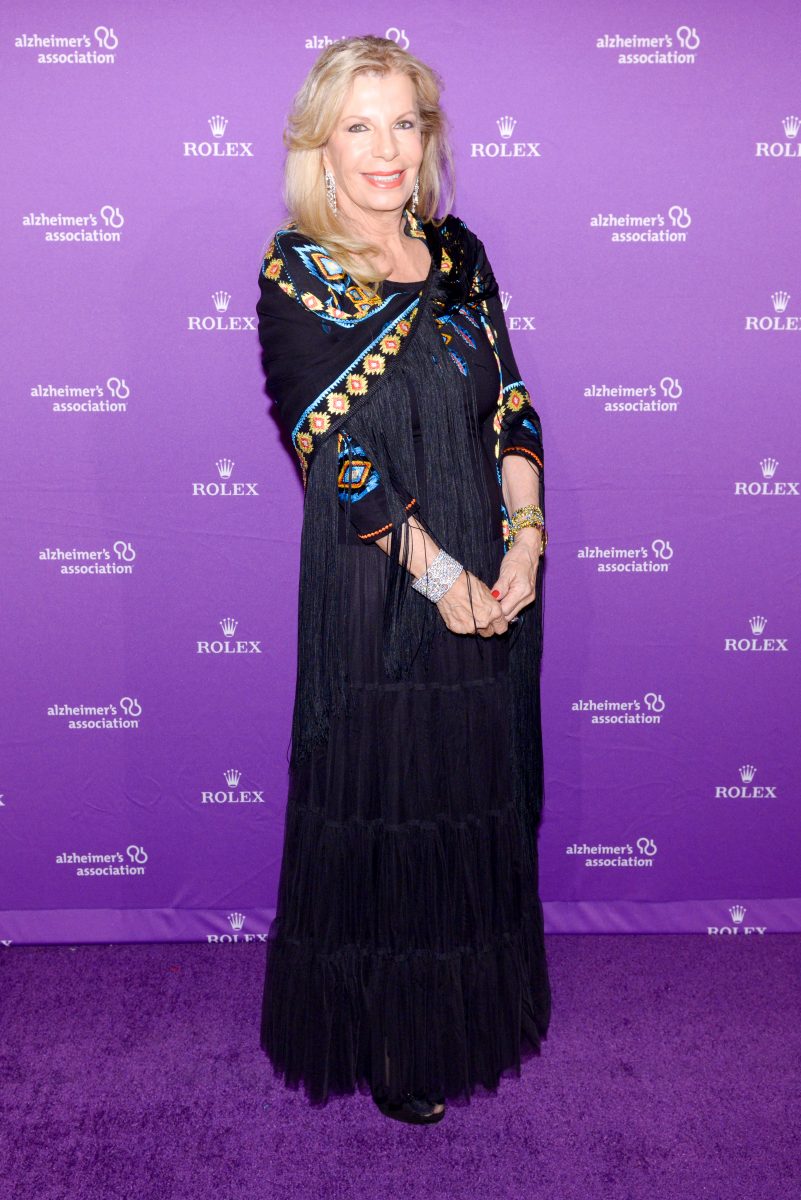 In memory of Elizabeth Ross Johnson, who died from Alzheimer's at the age of 66, the Johnson Family was honored with the Champion Award for their support of the Alzheimer's Association. Aga Khan paid tribute to close friend Johnson, calling her "passionate, kind, adventurous and a thoughtful and devoted friend" before introducing Johnson's son Oliver Johnson Kennan who accepted the award on behalf of the family. In remarks, Kennan thanked Aga Khan and the Alzheimer's Association for their support and assistance over the years, hoping "we can be there for those when they are in their time of need."
Longtime Alzheimer's Association advocate David Hyde Pierce spoke about the progress being made to change the course of Alzheimer's, noting the strides the Alzheimer's Association has made in increasing federal funding for Alzheimer's and dementia research.
Rising country music star Jay Allen shared the story of his mother's diagnosis with Alzheimer's, noting the "power of music" in bringing them together. While holding his mother in a tight embrace, Allen performed a poignant version of his song Blank Stares about his mother's battle with the disease, bringing the crowd to their feet. Singer and songwriter Patty Smyth McEnroe also performed a set, including Stand by Your Man, which she dedicated to her husband John McEnroe, who was in the audience. In keeping with the evening's Blazing Trails theme, the event also featured a performance from The California Cowboys.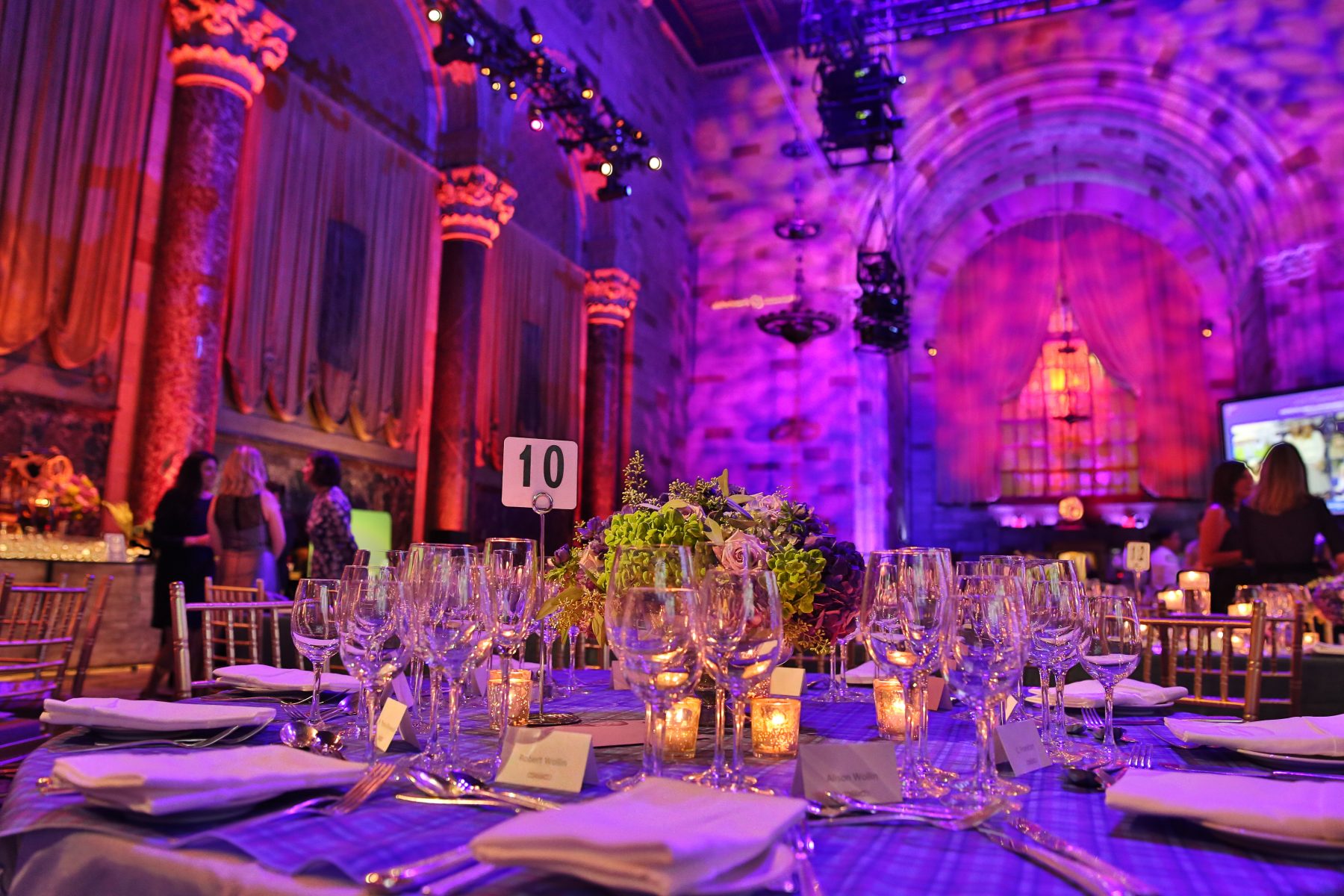 Attendees included: Gala Founder & Co-Chair Princess Yasmin Aga Khan, Gala Co-Chair Anne Hearst McInerney, Oliver Johnson Kennan and members of the Johnson Family (Champion Award recipients), emcee Willie Geist, performers Jay Allen and The California Cowboys as well as David Hyde Pierce, Martha Stewart, Nicole Miller, Jay McInerney, John McEnroe, Ashley Williams, Candace Bushnell, Chuck Scarborough, Harold Koda, Éric Ripert, Stellene Volandes, Debbie Bancroft, Robert Verdi, Patricia Raynes and CeCe Cord. Gala Steering Committee Members Margo Catsimatidis, Nurit
Kahane Haase, Karyn Kornfeld, Louise Kornfeld, Robin Meltzer and Martha Webster also attended alongside Benefit Committee Members Liliana Cavendish, Hilary Dick, Diandra de Morrell Douglas, Laura Durning, Michele Herbert, Patty Smyth McEnroe and Andrea Stark.
NOTABLE ATTENDEES:
Princess Yasmin Aga Khan, Gala Founder & Co-Chair
Anne Hearst McInerney, Gala Co-Chair
The Johnson Family, Champion Award recipients
Willie Geist, Emcee
Jay Allen, Performer
The California Cowboys, Performers
David Hyde Pierce
Martha Stewart
Nicole Miller
Jay McInerney
John McEnroe
Ashley Williams
Candace Bushnell
Chuck Scarborough
Harold Koda
Éric Ripert
Nora Kobrenik
Patricia Raynes
CeCe Cord
Stellene Volandes
Debbie Bancroft
Robert Verdi
GALA STEERING COMMITTEE MEMBERS:
Margo Catsimatidis
Nurit Kahane Haase
Karyn Kornfeld
Louise Kornfeld
Robin Meltzer
Martha Webster
Benefit Committee Members:
Liliana Cavendish
Hilary Dick
Diandra de Morrell Douglas
Laura Durning
Michele Herbert
Patty Smyth McEnroe
Andrea Stark
About the Alzheimer's Association ®
The Alzheimer's Association is the leading voluntary health organization in Alzheimer's care, support and research. Our mission is to eliminate Alzheimer's disease through the advancement of research; to provide and enhance care and support for all affected; and to reduce the risk of dementia through the promotion of brain health. Our vision is a world without Alzheimer's ® . Visit alz.org ® or call 800.272.3900.