Share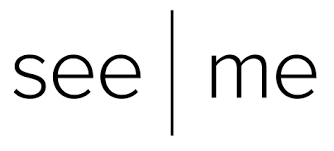 SEE.ME LAUNCHES CROWDFUNDING CAMPAIGN TO CREATE
A MORE GLOBALLY INCLUSIVE ART COMMUNITY
Further evolving the business of art to a more equitable and productive model for all, SeeMe has launched a crowdfunding campaign through First Democracy VC, a registered funding portal formed via a partnership between MicroVentures, Inc. and Indiegogo. This investment opportunity allows artists and art enthusiasts to support a community platform that itself is designed to support artist communities.
Relaunched in March 2018 with more comprehensive community features, SeeMe already boasts over 7700 artist applicants from more than 30 countries, with 1000 currently active members. As a two-sided marketplace for emerging artists to gain recognition, connect with enthusiasts and establish financial viability from their creative works, SeeMe helps artists become self-sustaining to have impact in their communities and around the world through art and self-expression. To achieve this, SeeMe conducts a program of juried exhibitions that align with major cultural events such as Art Basel Miami or New York Fashion Week, creating natural buzz and awareness that drives highly efficient audience exposure, customer engagement and content acquisition. Now, through this current crowdfunding campaign, art appreciators of the world can also support the platform that seeks to support the creative futures of tomorrow's greatest artistic talents. "This year we have reestablished SeeMe as a leading advocate for emerging artists around the world," commented SeeMe CEO Brendan Burns on the impending fundraiser. "Since our launch in 2017, over 10,000 artists have joined the community, submitting images, participating in competitions, submitting artwork and engaging in a dialogue around beauty. Art enthusiasts have responded with buzz, directly connecting with and supporting our artists. To take the next step and build a sustainable foundation, we need to invest in technology, tools and community."
SeeMe is building a deep team of art and tech veterans, and partnering with world-class institutions and leading art schools to bring new opportunity and exposure to artists globally. Their robust business model currently generates revenue from artist membership fees, sale of products based on art, and exclusive licensing. In turn, SeeMe funds unknown artists and develops community arts programming. During the course of the crowdfunding campaign, SeeMe will be hosting a 30-minute educational webinar to outline their core business and program of initiatives. With the support of the art-loving public, SeeMe aims to develop enhanced search and art-matching tools using artificial intelligence, launch its online art gallery, and create educational tools and artist's residencies along with expanding its global footprint.
For more information visit www.See.Me