Share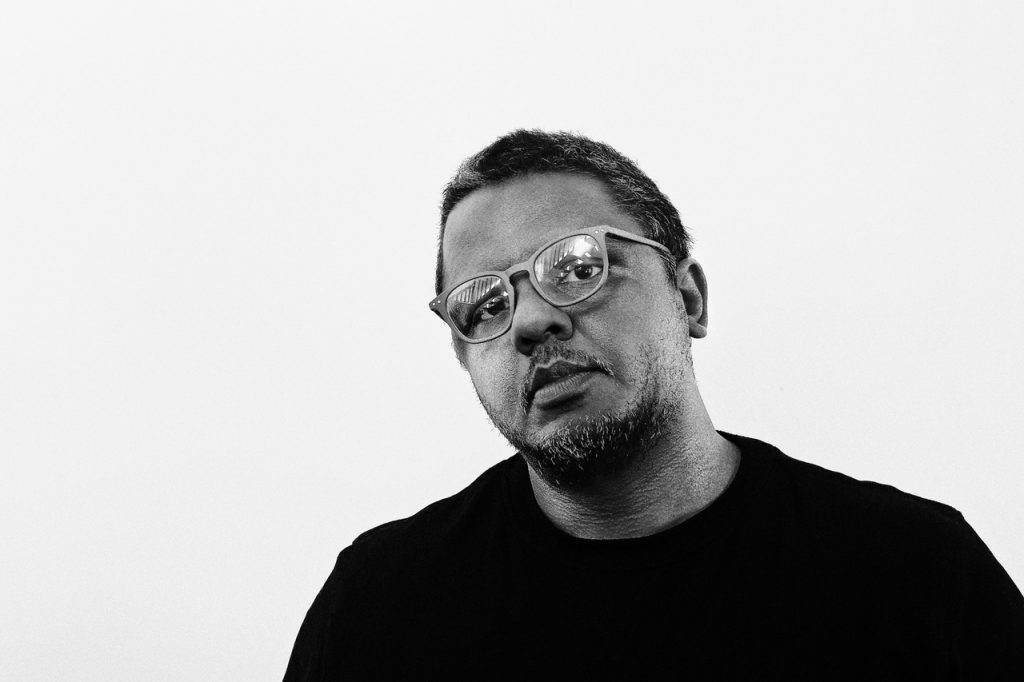 An exclusive conversation with Kenneth Craig Lambert
"I am a contemporary artist who explores the human psyche and its relationship to technology. Utilising generative algorithms and sound frequencies I create experiences that evoke a sense of time and space. My intention is to entice the viewer into a meditative state in order to affect their senses in a way that is self-reflective.My art practise incorporates specific themes in science, music, and film, which inspire my thinking as well as the work's execution. With a foundation in spatial design for museums and film production, I work across motion, static images and physical forms to deliver a hybrid art form. Not bound by one medium, a concept can evolve from a sound or film theory then transition into mathematics and eventually take the physical form of an object. I am fascinated by art derived from scientific exploration that reflects a universal truth, specifically ideas related to humanity. Most recently my focus has turned to big data and its potential impact on our sense of identity and autonomy. Conceptually I seek to explore the world of data analytics and it's impact on the way we are evolving socially and culturally. Simultaneously my art practice is evolving from screen-based works into physical installation and interactive public works."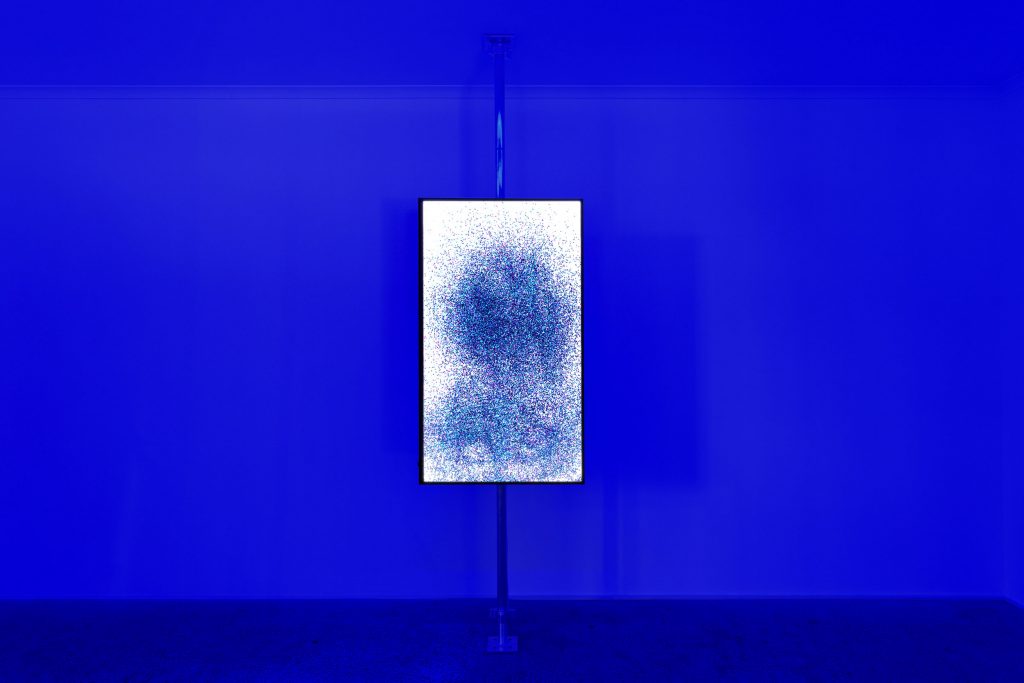 Q&A
Please provide a biography. Kenneth Craig Lambert (KCL) is a contemporary artist, an international award winning designer and director born in Cape Town, South Africa in 1971.Currently lives and works in Sydney, Australia. He has been accredited with a Bachelor of Arts and Design from the University of Western Sydney, with high distinction. Lambert is a conceptually driven artist whose practice investigates the human psyche through the lens of media technology. His practice extends across digital media, post photography and installation. Lambert approaches his experimental art practice with the deliberation of a scientist and philosopher combined. His intention is to entice the viewer into a state that is self-reflective.
Lambert's work has been recently recognized with his inclusion in 2018 the Churchie Emerging Artist Prize, Lismore Portrait Prize, Hidden Sculpture Walk and the Alice Prize. He is also the 2018 recipient of the Newington Armory Award: Artist in Residency and has recently completed the 2019 Arteles Artist residency program in Finland. His most recent solo show "Data Blue", at Galerie Pompom explored notions of animity in the information age.He is creative director and co-founder of Ink, a creative company specialising in design and branding. In recent years KCL has created unique brands such as SBS Studio and Foxtel Arts. His career in design extends across spatial design, originally a museum designer (The Earth Exchange and the Museum of Creativity), then transitioning into motion design and branding where his creative expertise has seen him create over 90 media brands across 12 countries and 4 continents.In 2008 he launched his second enterprise, Sheepish Lion that specialises in live action, film and content production for international brands. KCL has long been a sought after live action director for international film stars and campaigns. As an international designer and director he has won over 150 awards for his creative excellence. His creativity has been showcased in museums, achieved "best of show" at both local and international award shows, and featured in various creative magazines both on-line and in print.
How do you briefly describe your artistic work to the casual inquirer? I create meditative experiences using data, sound and film.
What is your primary medium(s), and medium(s) for the work being highlighted? Digital media and installation.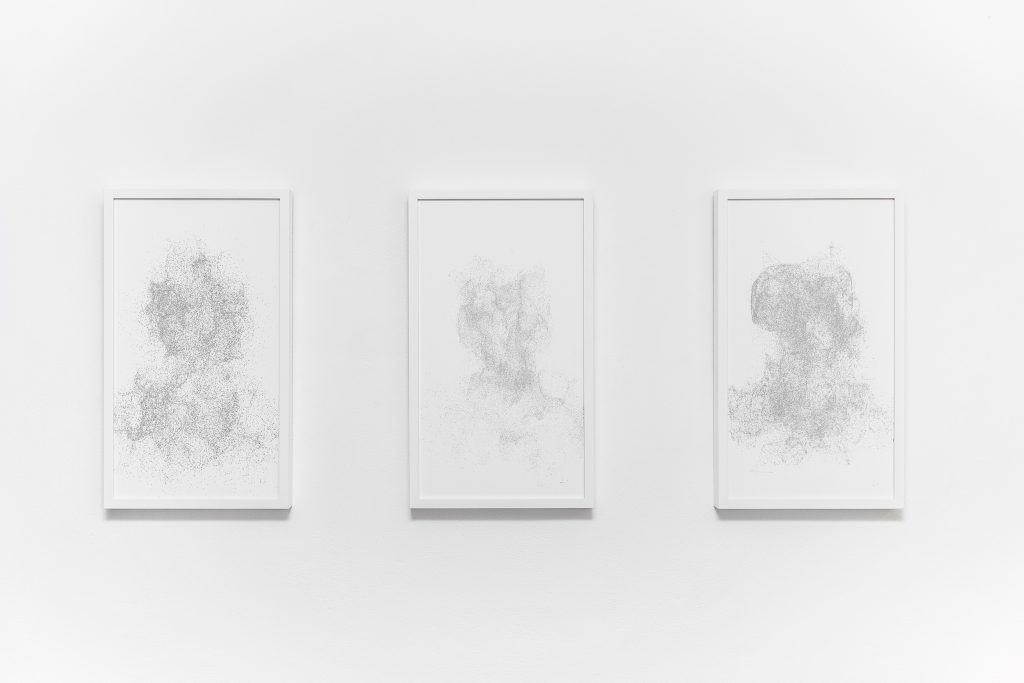 As an artist, what do you value or enjoy most about your creative process?
The intent or concept is key to making work that is deeply layered.  Being creative is an intrinsically part of who I am, finding focus and realising my ambition is the daily challenge. 
What does art mean to you?
Many things on both a emotional and cognitive level.Art is a way of responding to the world we find ourselves in. A way to expand and contribute to the evolving human psyche.
Where do you find your inspiration to create?
I am fascinated by the intersection of human psychology, philosophy and science.
What do you hope your audience gains from your art? Space and time to reflect.
How do you set yourself apart from other artists? That's tricky question to answer – I try not to think about what other people are doing. Its good to be ware but it can also be quite distracting. I thrive for an authenticity that is true to my way of thinking, I don't think am alone in that regard.
What artists are you inspired by?  Anish Kapoor, Anthony Gormley, Gerhard Richter, Alberto Burri, Rothco, Seiju Toda
What compelled you to pursue a partnership with SeeMe? Advice from a trusted American born art professional here in Australia.
What do you value most about your partnership with SeeMe? I am excited by the energy that SeeMe has to offer. It's early days but the potential is there to be amazing. I can't think of any artist who does not what to be propelled into the light.