Share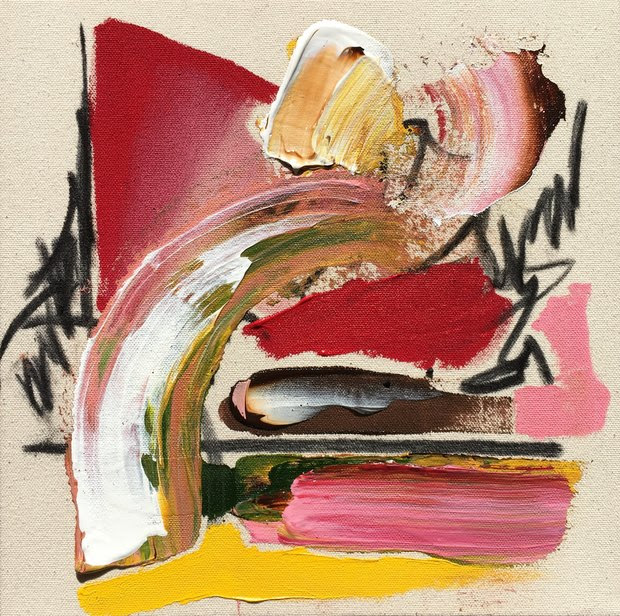 ISABELLA INNIS
In her paintings on paper and canvas, Isabella Innis explores her relationship with childhood scenes, motifs and emotions. Isabella represents a variety of nostalgic modes, at times sentimental, at times playful, yet often evoking both the joy and grief of passing time. As the viewer progresses through the exhibit, lyrical color gradients juxtapose with geometric forms and chaotic charcoal lines surrounding commonplace objects — a banana, a game of checker board, a hopscotch path, a houseplant — connecting the universal to the personal through constellations of color, line, and shape. Common conceptions about the arch of time — beginning, middle and end — are explored in a set of three paintings on paper with repeated images of memory accompanied by an additional large format painting on the same theme. Innis' playful meditations on the bitter-sweet nature of impermanence draw from a long tradition of the still life painting in art history. Innis stands out by infusing her work with a childish energy and graphic aesthetic which is intrinsic to her generation and the times we live in. Together with the dominantly raw canvas, charcoal and oil stick works, the exhibition includes a video installation titled "Nana plays piano" in which Innis projects a looped video animation of footage of her grandmother performing at the age of 82, taken just months before her passing— an ode to female roles in family systems and their artistic traditions, from cradle to grave.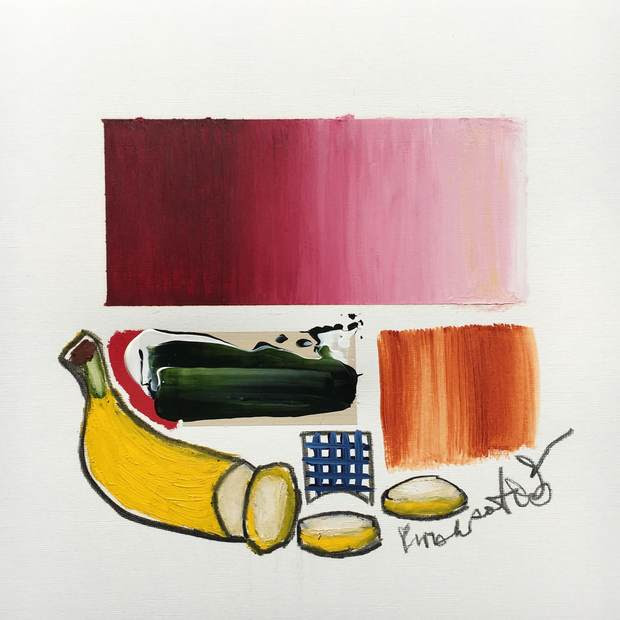 ABOUT ISABELLA INNIS:
Isabella Innis was born in Nashville, Tennessee, in 1990. She graduated from Westmont College (Santa Barbara, California) in 2012 with a degree in Fine Arts, after spending parts of her childhood in Oxford, U.K. and Colorado. Innis currently lives and works in Los Angeles. She is best known for her abstract paintings; in these, Innis layers poured paint. A technique that allows calculation and chance to operate simultaneously. Palette knife marks and exposed background sketches lend to the expressive energy of her works, which convey an unspoken quality of transformation. Recently, Innis collaborated with Portia De Rossi's art curation company General Public and Restoration Hardwareon a series of 3D printed paintings of her work. Innis' paintings have been acquired by collections across the United States and the U.K. Her last solo exhibition, Red Valley, showed at Hazard Gallery in Johannesburg, South Africa (2018).