Share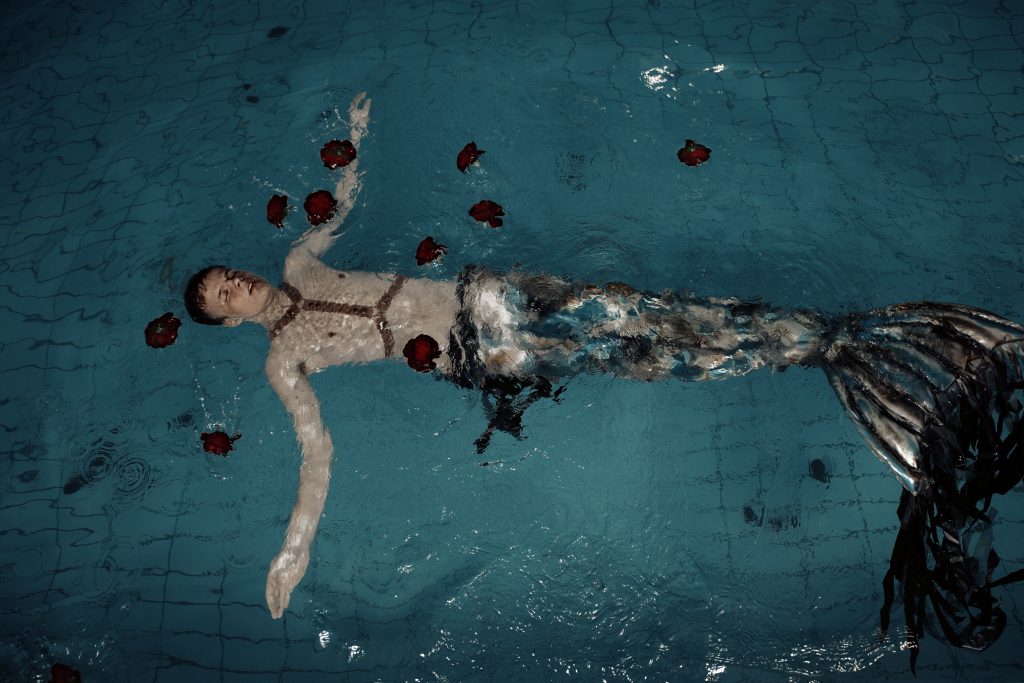 2019 Met Gala was as usual a fashion event of the year however there was one stand out that really left us shook. No, I don't mean Jared Leto and his extra head – I'm talking about Kim Kardashian West in the custom Thierry Mugler. It's the first piece that designer Manfred Thierry Mugler has created in over 20 years. Nude silicon dress that highlighted her hourglass figure with a super cinched waist and ruching (that Kardashian had to be laced into via corseted bodysuit that was custom-made by Mr. Pearl, widely acknowledged as the world's foremost corset-maker) spun with silk organza and dripping with sparkling crystals, the Mugler number was made to mimic the wet shirtdress that Sophia Loren wore in the 1957 film Boy on a Dolphin. As they say it was a look that launched a thousand ships – but let's rewind. Fashion world has had an ongoing love affair with everything liquid for a long time. Nearly two hundred years ago, Scottish chemist Charles Macintosh made rubberized fabric to be manufactured into waterproof Mackintosh coats (whose name acquired a "k" along the way). The coats were stinky, sticky, and liable to melt if things got too hot—barely ideal for, well, things getting hot. But before long, Mackintosh coats found their way into the kinky realm previously reserved for fur, silk, and corsets, thanks in part to one of the world's oldest fetishist organizations: England's Mackintosh Society.
In the 1960s, The Avengers' cat-suited Emma Peel and mod, glossy go-go boots paved the way for punk designers such as Vivienne Westwood and Malcolm McLaren to bring wet looking latex (and leather) into the full glare of fashion. In 1985 Dianne Brill—Warhol muse, fashion designer, and New York's "Queen of the Night"—stepped out regularly in liquid rubber. ("She looks like Venus rising from the primeval slime," offered The Official Preppy Handbook author Lisa Birnbach, at the time.) A decade later, writer Candace Bushnell pulled on a series of latex outfits in the name of investigation for Vogue, and found herself flirtatious and brimming with confidence (however sweaty)."When I find myself telling a TV producer he should give me my own show, I decide it's time to go home," she wrote. We haven't seen the last of fashion's lust for liquid latex and silicone. In fact I think it's just the beginning.
Story by Meredeth Grinnell.