Share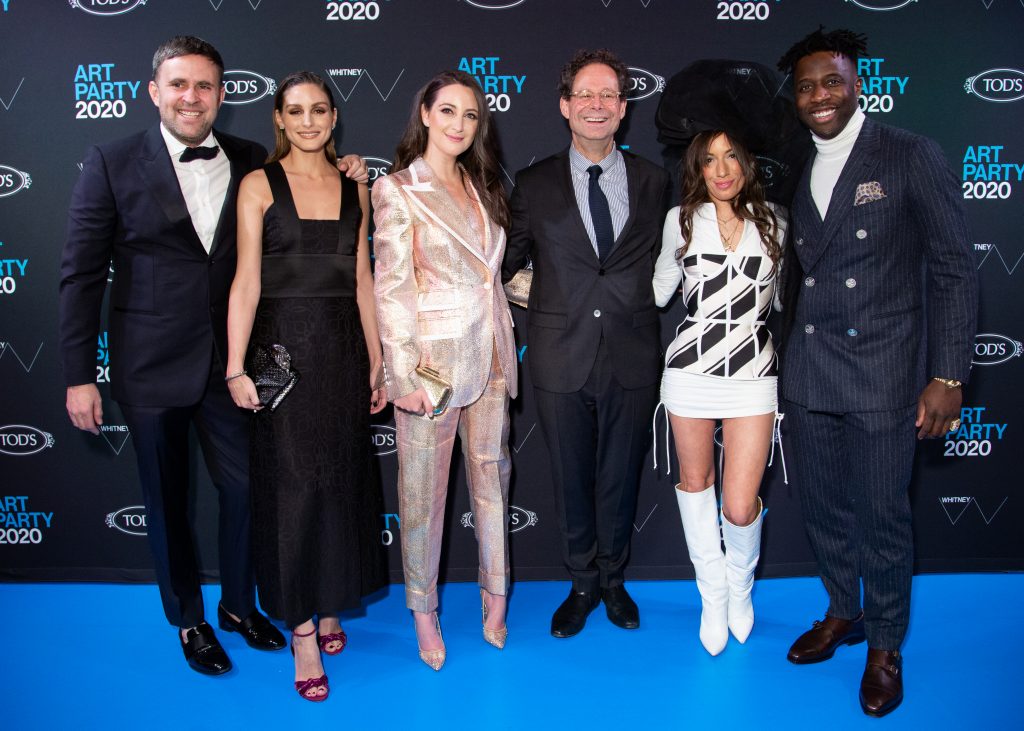 (NEW YORK, NY — January 29, 2020) — Last night, January 28, the Whitney Museum of American Art hosted its annual Art Party with co-chairs Olivia Palermo, Nigel Sylvester, Michael Carl, Micaela Erlanger, and artist Jamian Juliano-Villani. Art Party proceeds benefit the Whitney's Independent Study Program and other education initiatives.

Sponsored by Tod's, the 2020 Whitney Art Party brought together guests from the worlds of fashion, film, art, philanthropy, and business for a chic evening featuring live musical performances, cocktails, and dancing. Guests included actresses Katie Holmes, Julia Fox, Kate Walsh, Willa Fitzgerald and former NFL football player Victor Cruz. Co-chairs Kristen Cole of Forty Five Ten and artists Maia Ruth Lee and Liza Lou co-chaired the Art Party dinner, where guests enjoyed a performance by New York-based singer-songwriter Zsela and dined on a special family style menu by Union Square Events and champagne by Mod Sélection.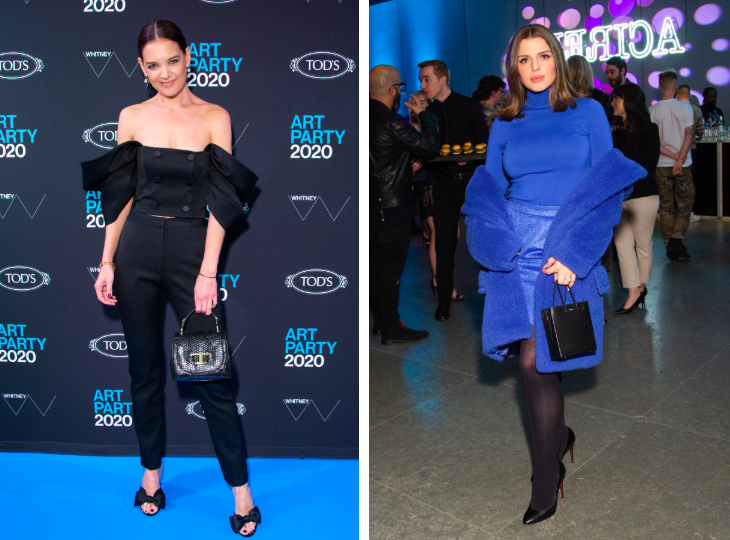 Following dinner, guests joined the Art Party on the museum's ground floor in the Kenneth C. Griffin Hall and Andrea and James Gordon Restaurant at Untitled, for DJ sets by Dizzy Fae, Okay Kaya, and SHYBOI. On the Museum's 8th floor Studio Cafe, attendees enjoyed a special performance of exhibiting Whitney artist Darren Bader's triple DJ, performed by BEARCAT, br0nz3_g0dd3ss, and Riobamba. Bader currently has a solo exhibition at the Whitney, fruits, vegetables; fruit and vegetable salad, in which fresh fruits and vegetables are presented as formal objects and turned into salad before over-ripening. Attendees were brought to the eighth floor in the museum's large elevator which had a specialty tequila bar provided by Casa Noble.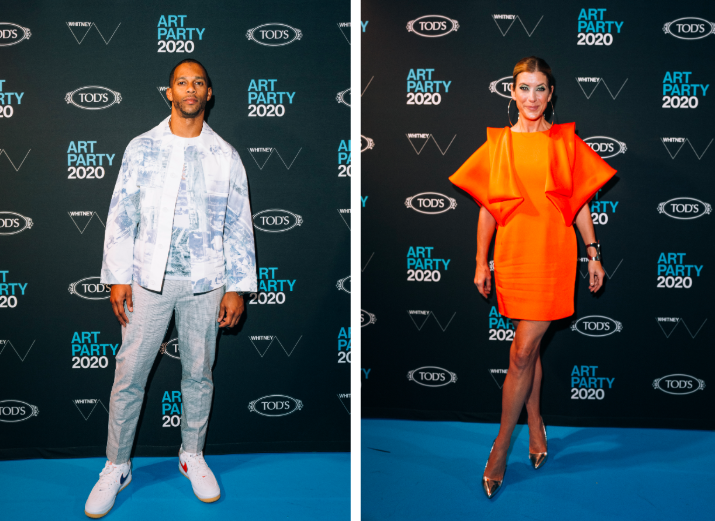 NOTABLE GUESTS: Actresses Julia Fox, Kate Walsh, and Willa Fitzgerald; models Pritika Swarup, Leyna Bloom, Lauren Layne, Marianne Fonseca, Alecta Hill, Gilda Joelle, Haley Kalil, Ashley Haas; designers Rachel Comey, Wes Gordon, Gemma Kahng, Rubin Singer, and Rosie Assoulin, Ludi Wang of Haus Von M; musicians Zsela, Okay Kaya, Dizzy Fae, and Ezinma; DJs BEARCAT, br0nz3_g0dd3ss, Riobamba, and SHYBOI; artists Willa Nasatir, Salman Toor, Paul Arnhold, Elizabeth Jaeger, Caitlin Keogh, Andrew Kuo, Ajay Kurian, Maggie Lee, Shantell Martin, Josephine Meckseper, Troy Michie, Jordan Nassar, Jennifer Packer, Jacolby Satterwhite, and Wu Tsang; supporters of the arts Judy Hart Angelo, David Carey, Nancy and Fred Poses, Fern and Lenard Tessler, Grace Atwood, Carrie Berk, Adam Fields, Sarah Hoover, Flora Irving, George Merck, and Polina Proshkina, Antwaun Sargent, Kate Krone, and Kristen Joy Watts; former NFL football player Victor Cruz; Editor in Chief of Tartarus Magazine Nora Kobrenik, curators Rujeko Hockley and Christopher Lew; art dealer David Maupin; and the Alice Pratt Brown Director of the Whitney Museum of American Art, Adam D. Weinberg.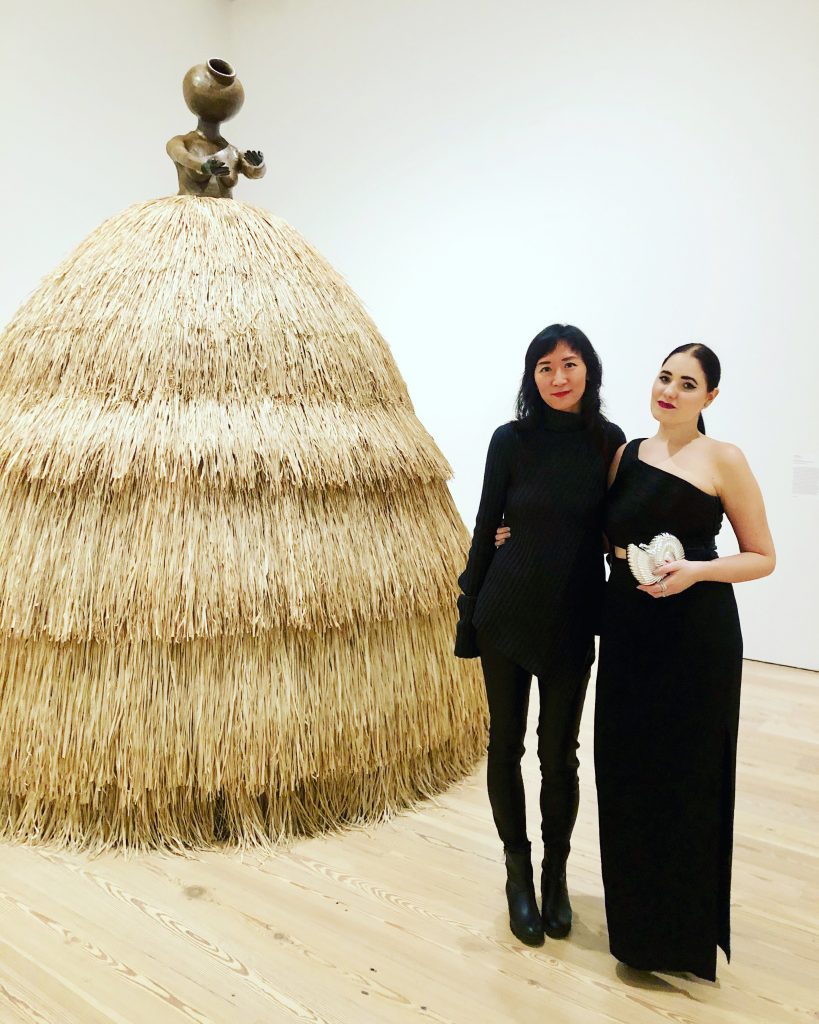 Guests were also able to enjoy cocktails and exhibition viewing, including current museum exhibitions fruits, vegetables; fruit and vegetable salad, Making Knowing: Craft in Art, 1950–2019, Order and Ornament: Roy Lichtenstein's Entablatures, and The Whitney's Collection: Selections from 1900 to 1965.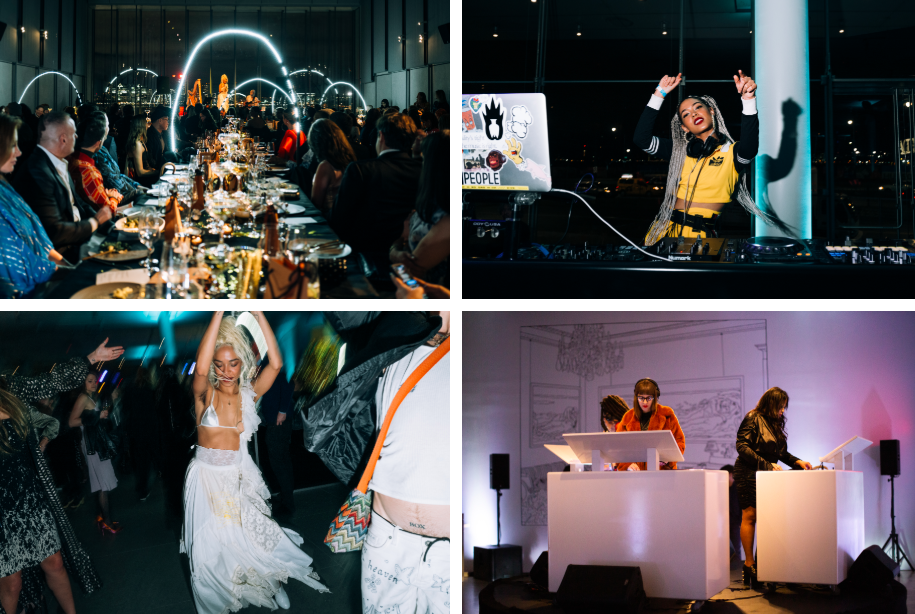 ABOUT THE WHITNEY
The Whitney Museum of American Art, founded in 1930 and opened in 1931 by the artist and philanthropist Gertrude Vanderbilt Whitney (1875-1942), houses the foremost collection of American art from the twentieth and twenty-first centuries. Mrs. Whitney, an early and ardent supporter of modern American art, nurtured groundbreaking artists at a time when audiences were still largely preoccupied with the Old Masters. From her vision arose the Whitney Museum of American Art, which has been championing the most innovative art of the United States for more than eighty years. The core of the Whitney's mission is to collect, preserve, interpret, and exhibit American art of our time and serve a wide variety of audiences in celebration of the complexity and diversity of art and culture in the United States. Through this mission and a steadfast commitment to artists themselves, the Whitney has long been a powerful force in support of modern and contemporary art and continues to help define what is innovative and influential in American art today.

ABOUT TOD'S GROUP
Founded as a small shoe factory in Casette D'Ete over a century ago, Tod's epitomizes true Italian style with a focus on craftsmanship. All Tod's products are entirely Made in Italy, a distinctiveness that has kept clients loyal throughout generations. Refined, understated luxury, impeccable taste and enviable quality are the key signposts to each and every Tod's piece. The signature Tod's Gommino, with its trademark 133 rubber pebbles on the sole, was born in the late 1970's and rapidly became the go-to luxury moccasin on an international level. On November 6th 2000, the Group was listed on the Milan stock exchange. In 2013, Tod's introduced a full ready to wear women's collection and in 2014 the brand launched a full ready to wear wardrobe for men. Today, Tod's distribution network includes 284 boutiques and 120 franchise stores around the world.
www.tods.com