Share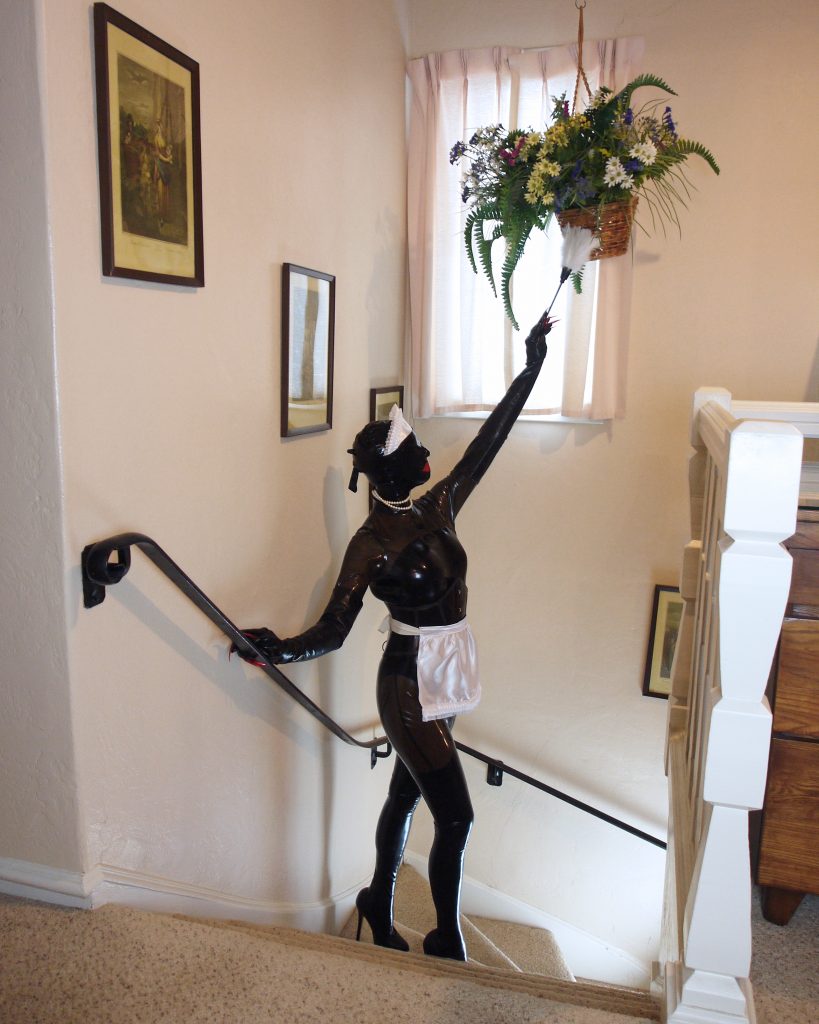 Born from personal pain and the need for emotional healing, London-based artist Kat Toronto channels BDSM and fetish to create stunningly poetic visual art through her performance as alter ego, Miss Meatface. A multidisciplinary artist hailing from the San Francisco Bay Area, Toronto uses unsettling and surreal images, inspired by everything from latex to kitsch, to explore cultural ideals of feminine beauty and the objectification of women in a male dominated society. Playing with the push and pull of dominance and submission, and the act of revealing and concealing, Toronto explores the role of control in her personal life and relationships, while also addressing milestone moments and the family history that influences her. Reeling from the end of a long-term relationship and a cervical cancer diagnosis that resulted in a full hysterectomy, Toronto created her alter ego persona "Miss Meatface" to rediscover what it means to be a woman — without fully functioning reproductive organs. Long after her physical bruises healed, her mental ones remained. Toronto recently celebrated her debut solo show, self-titled "Miss Meatface," at The Untitled Space gallery in Tribeca, New York. Curated by Indira Cesarine, the exhibition's opening featured an artist talk by Toronto where she explained the thought process behind Miss Meatface and the transitions and growth Miss Meatface has seen as Toronto's life progressed. The birth of her Miss Meatface persona became a way for Toronto to process her emotional turmoil and initially served as a coping mechanism to avoid self-harming. "I used special effects makeup and made it look like I had all these horrible scars and wounds all over my face, and I would sort of take self-portraits with a Polaroid camera. That's where the name Miss Meatface came from — in the early photographs I have all sorts of wounds on my face and whatnot," she recalled during her artist talk at the gallery. Miss Meatface has changed significantly from her inception in 2014, transforming from an emotionally raw and questioning persona, to a more sexual "organism," to an exploration of Toronto's shifting emotions, mentality and connection to the world around her. Toronto credits her Miss Meatface persona for permitting her to step out of her own mindset and interact with the world and the people in her life in an entirely different way — allowing for revelations that she says never would have been able to come about if she was only thinking as Kat Toronto. "A big seminal point was meeting my now-husband, Gary. He runs Resistance Gallery in London and is a luchador wrestler, which has a lot to do with masks," Toronto said. "Everything kind of came together; the masks, the iconography of the whole fetish aesthetic and the psychology behind it. It all very much appealed to me, and he inspired me to delve into my own fascination with the fetish subculture… that was when Miss Meatface really started evolving."
Toronto stated that she "would love for [her] Meatface work to inspire people to ask questions of themselves and of society that they might not have previously allowed themselves to explore or question." Miss Meatface was created as a personal form of self-reflection, and now that Toronto has introduced her to the public through her photography, she hopes it can have similar cathartic effects on those who explore her work. Miss Meatface is a journey Toronto explores through many artistic forms, but primarily self-portraiture. She uses the costumes and accessories from Miss Meatface to meld her physical, female body — from which she felt alienated after her surgery — with the environment around her. There's always a narrative sprouting deep from Toronto's photos, projecting her fragrant and bizarre novellas narrated by the artist's emotional batter. In her digital photography piece "Forniphilia" she acts as a floor lamp, and in her photo "Household Chores" her body becomes the extension of toilet brush, taking on the role of complete submission in these poses. However, in many of her Polaroids and in her piece "Working From Bed," Miss Meatface is in obvious dominant positions over another subject, even using a fully latex-covered man as an ashtray in her video series. Beyond the fetish aspects of her work, Toronto also used her self-portraiture as a way to explore her own family's history and how that impacts the dynamics of her contemporary life. Often shooting in the various houses where she grew up — belonging to her father, her grandmother and her aunt — Toronto meshes her intensely personal life as a woman in the BDSM community with the kitsch and nostalgia of her childhood memories and those of her closest relatives.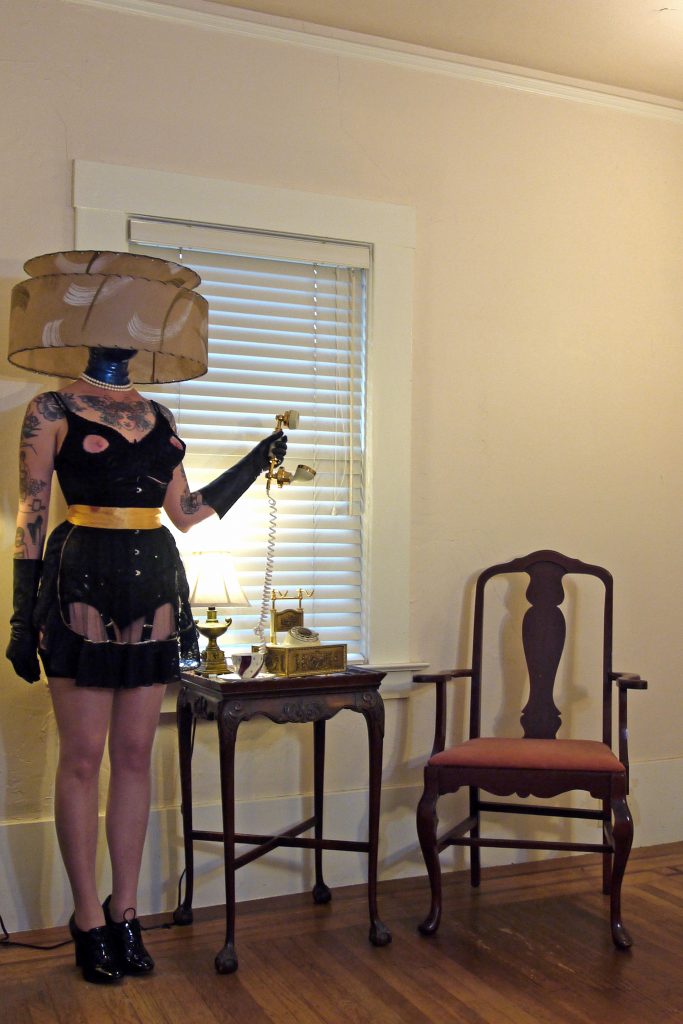 "It was just me and the space, doing what I felt and trying to learn more. I got to learn the houses more and, in the process, I also learned more about my relatives. I don't know if that makes any sense to anybody, but it was just a really lovely experience to be able to do my art in those houses," Toronto said.
Toronto talks of finding iconic pieces of clothing in her grandmother's house — some of which even appear in her work — and how that influenced her wardrobe and love of kitsch as Miss Meatface. She also spoke of the initial discomfort of asking her family if she could shoot in the house because of the nature of her artwork. "My dad is a photographer as well, and he was of the 60s-summer-of-love generation in San Francisco, he was a film student at SF State and was friends with members of the Cockettes…. so I came from a very eclectic, artsy background. He understands what I'm doing amazingly, and he's very supportive." Toronto said her entire family has welcomed Miss Meatface into their life, recognizing the important role the alter ego has played in her healing and development over the past few years. While many people seem to pause when initially exploring the subject matter of Miss Meatface and the harsh juxtaposition between nostalgic kitsch and BDSM and latex, Toronto credits her Miss Meatface persona for changing, and at a point saving, her life.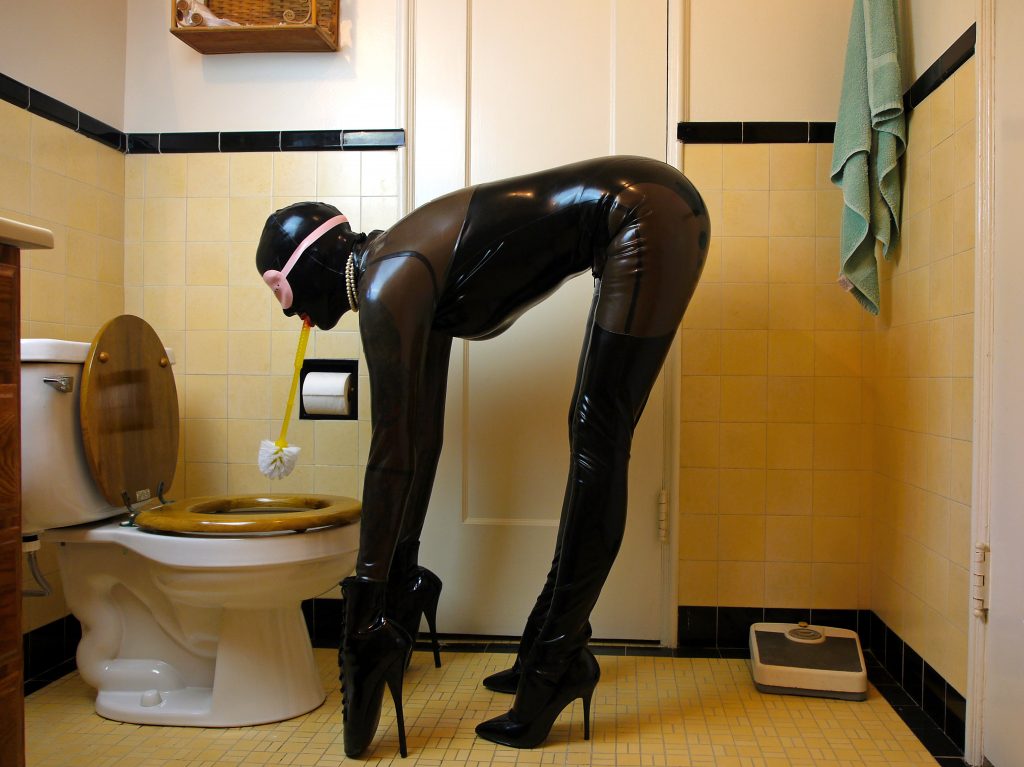 "My family has welcomed Miss Meatface into their world quite readily, they seem to understand that she is an extension of myself and that she plays an integral role in my every day personal and creative wellbeing," Toronto said. Another common theme throughout Miss Meatface portraiture is the use of a kitsch aesthetic. Associating kitsch with a deep-rooted feeling of childhood nostalgia, Toronto enjoys revolving the vintage aspects of her Miss Meatface wardrobe around the types of pieces she can imagine her grandmother wearing in the 60s and 70s. To Toronto, this aspect of her art evokes the feelings of a cherished childhood "snap shot," while also commenting on her current explorations of sexuality and femininity. "I remember sitting in the living room of my grandparents' house watching my grandmother knitting and crocheting brightly colored afghan blankets, and I've since gone on to incorporate similar items into my Meatface shoots," Toronto said. Toronto acknowledges that many people may not understand her work or may be bewildered by the jarring subject matter at first, but that Miss Meatface has been a catalyst for personal growth and questioning in her life, and hopefully sparks similar reactions in those who engage with her work. The use of highly-fetishized latex costumes in concert tulle bonnets and the portrayal of traditionally female "homemaker" roles creates a stark contrast between Toronto's inner struggle with femininity, and growth in a feminist society, and her need for control and acknowledgement of her sexual preference in the BDSM genre. "Miss Meatface has evolved into a larger-than-life personality, and I continue to use her as a creative means to explore my own sexuality and the stereotyping of gender and gender roles in society as a whole." Toronto's work participates in a larger conversation in the art world; that of women finding their place in oppressive, male-driven environments. Now represented by The Untitled Space gallery, she will continue her path of exploration as an artist. This July, Toronto's artwork was featured via The Untitled Space at "Tabula Rasa," The Watermill Center's 26th Annual Summer Benefit and Auction. In October 2019, we can look forward to viewing Toronto's work at the celebrated "Take Home A Nude" Benefit Auction at Sotheby's New York, presented by the New York Academy of Art, as well as more exhibitions to be announced.
Story by Sasha Leon and Emily Siegmund.