Share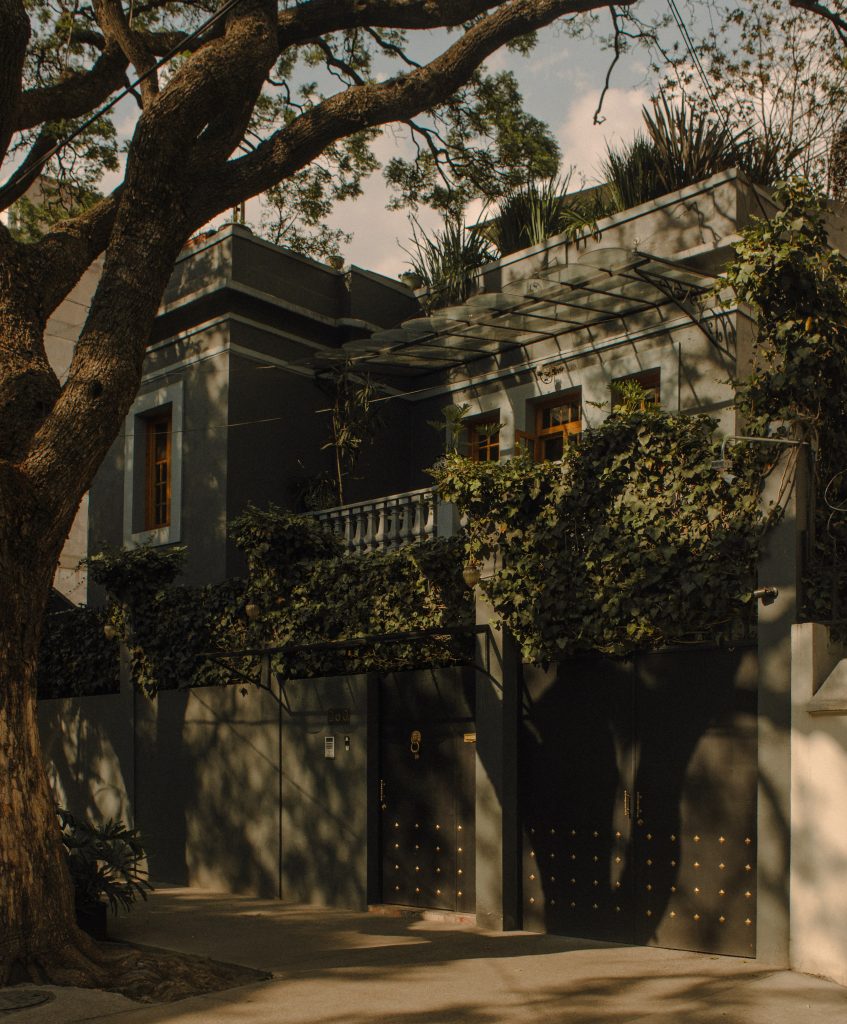 Consistently ranked among the world's top places to visit, Mexico City is a global capital welcoming more than 12.5 million visitors each year with its renowned cuisine, vibrant culture, rich history, unique neighborhoods and modern-day travel offerings and at the end of September I was one of those visitors.
With the recent buzz from this year's Academy Award winner for Best Director, Alfonso Cuaron's love story to his hometown of Colonia Roma hit center stage in the internationally acclaimed movie, Roma.
Located just a few blocks from the house where Roma was filmed, Ignacia Guest House welcomed me with open arms. Located in the vibrant Colonia Roma neighborhood, Ignacia Guest House is an exclusive bed and breakfast with just five suites, uniting Mexican artisan tradition, history and contemporary design. The restoration of this 1913 mansion celebrates the personality of Ignacia, the mansion's housekeeper for more than 70 years. In partnership with the interior design studio A – G, Factor Eficiencia finished restoration of Ignacia Guest House in February 2017. The historic building includes an entrance hall, reception, library, dining room, kitchen and the Black Guest Room (master suite), all along with a common concept of nude color used in the interiors. In a completely new building, the rest of the guest rooms are vertically arranged around a central patio and garden: Blue, Green, Pink and Yellow. With terraces and a harmonious chromatic palette, each guest room creates environments in balance with the entire complex. I was luck enough to enjoy 2 different suites during my 3 day stay – the Black Guest room where my guest and I were treated to a delicious breakfast overlook the cacti packed court yard and the Pink suite that charmed me with it's coziness and exquisite white marble bathroom.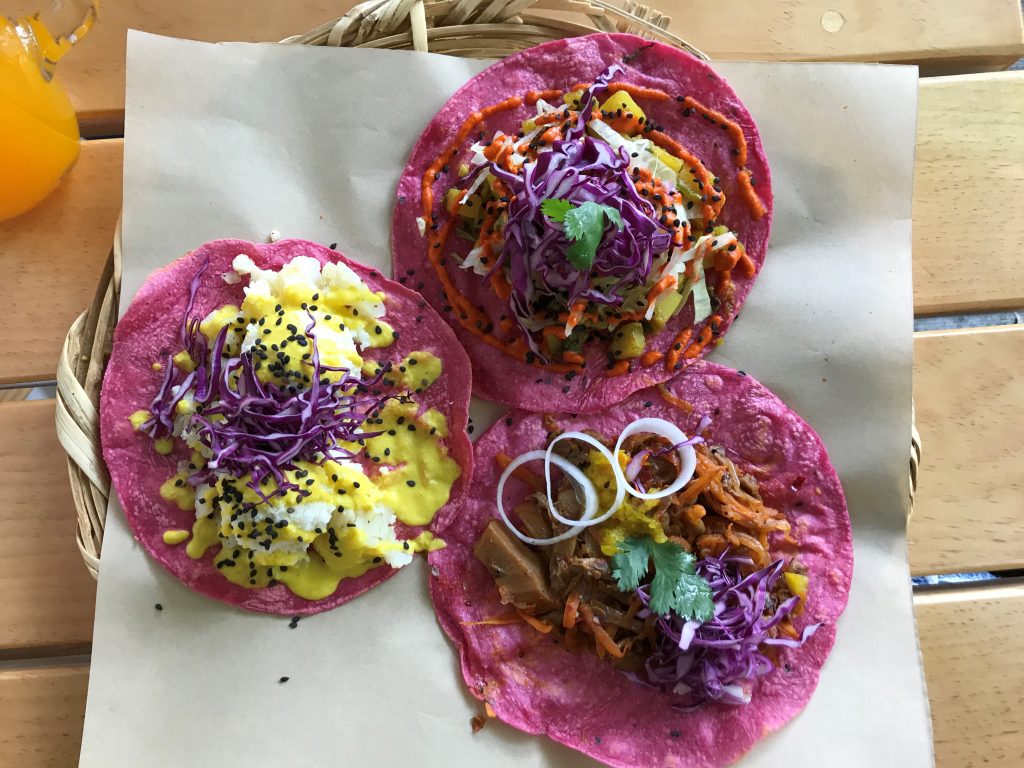 When you stay at Ignacia's Guest House you are treated to breakfast every day of your stay be it downstairs at the dining room or in-suite in the Black Room. The cooks at Ignacia Guest House hit the pantry bright and early to prepare each day's breakfast selection and source all ingredients at traditional neighborhood markets. They prepare everything—salsas, condiments—from scratch. Artisanal breads, delicious fruits and juices one can only find in Mexico complement cooked-to-order entrees ranging from seasoned eggs, regional charcuteries, tamales and chilaquiles to lesser-discovered tastes guests will remember long after their travel ends. The cooks offer vegetarian and vegan options for all their breakfast dishes and can accommodate guest's dietary restrictions. Guests can enjoy the complimentary cocktail hour at Ignacia's garden, under the two orange trees, between 5pm and 7pm daily. Each day, the chef prepares a different cocktail for guests, made with mezcal from Oaxaca, gin, tequila or other liquors. Ignacia's signature cocktail is made with grapefruit, sparkling water, mezcal and a hint of Ancho Reyes, a liquor made from the ancho chile. The decoration of the glass has a special touch – chefs add worm salt frosting on one side of the glass along with fresh grapefruit. Rest assured hat we took full advantage of the cocktail hour often taking a whole tray of drinks and snacks upstairs to our suite that we enjoyed while getting ready for the evening ahead.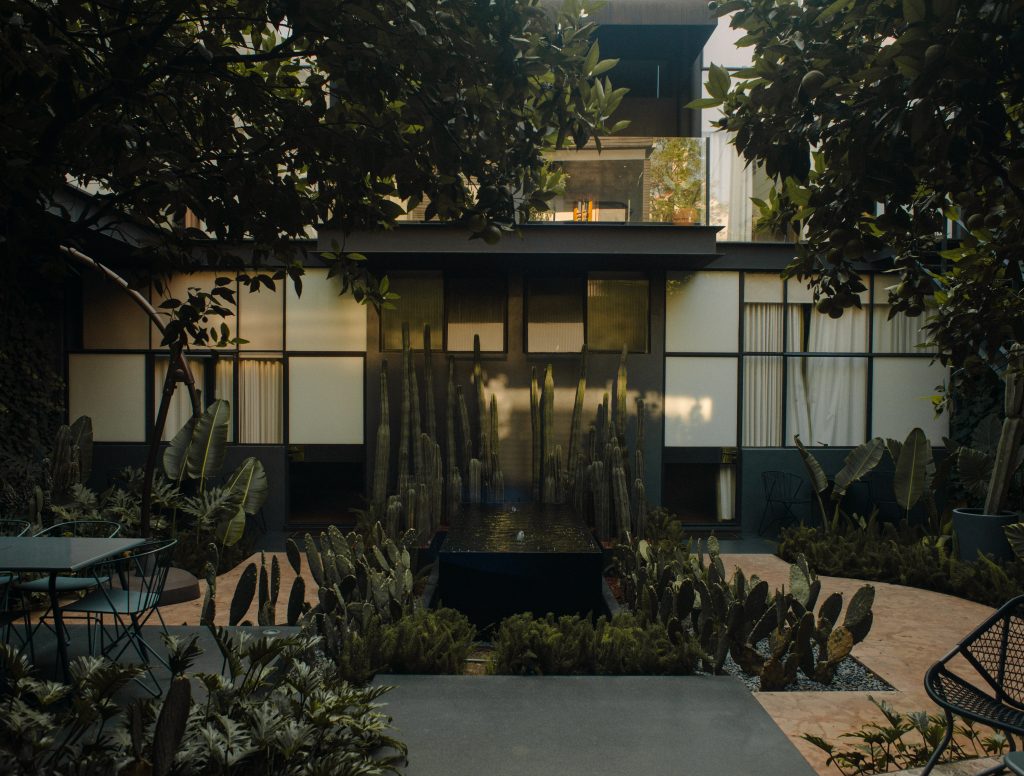 One of those evenings included an Eat Like a Local walking Food Tour of Mexico City. Born and raised in Mexico City, founder Rocio Vazquez Landeta takes travelers through the streets of this vibrant city to taste, explore and connect with Mexico City's food scene, markets, restaurants and people. Discovering all the hidden gastronomic gems that only locals know, Eat Like a Local Mexico City's food journeys showcases the cutting-edge restaurants along with secret food stalls and street food that offer the most authentic Mexican cuisine.
We took part of the Street Food at Night and Hidden Neighborhoods food safari with a delight Astrid Ceballos as our guide; she's a vegan chef who manages Palacio de Hierro's healthy food. Astrid also guides the vegan tour on Mondays, Wednesdays and Fridays. Astrid made us feel like a few girlfriends hanging out and trying new things. Spending the evening with her was comfortable and fun. We started the evening with a beer at a local bar and then hit the streets for some great street corn and tortas, after we got adventurous with things like intestines, eyeball tacos and the best tongue in town, (if you are not feeling that adventurous there's great al pastor, steak and chorizo tacos for you.) We then visited a traditional dancing hall, got a beer and watched old couples dance salsa and even busted a few moves ourselves, and then, tried the best mole in town – no it's not at Pujol. We also tried pambazos, tamales and moonshine style mescal. We rounded up the evening with some birria soup, and because we took our times enjoying the evening with Astrid we sadly missed the last stop of the tour – churros! But in all honesty we had such an amazing time that we didn't mind one bit, we were also completely stuffed.
All in all we had nothing but wonderful experiences through out our stay that are unlike any other in the world simply because it's Mexico City – a sprawling megapolis that has everything and more. What are you waiting for?
Story by Nora Kobrenik.