Share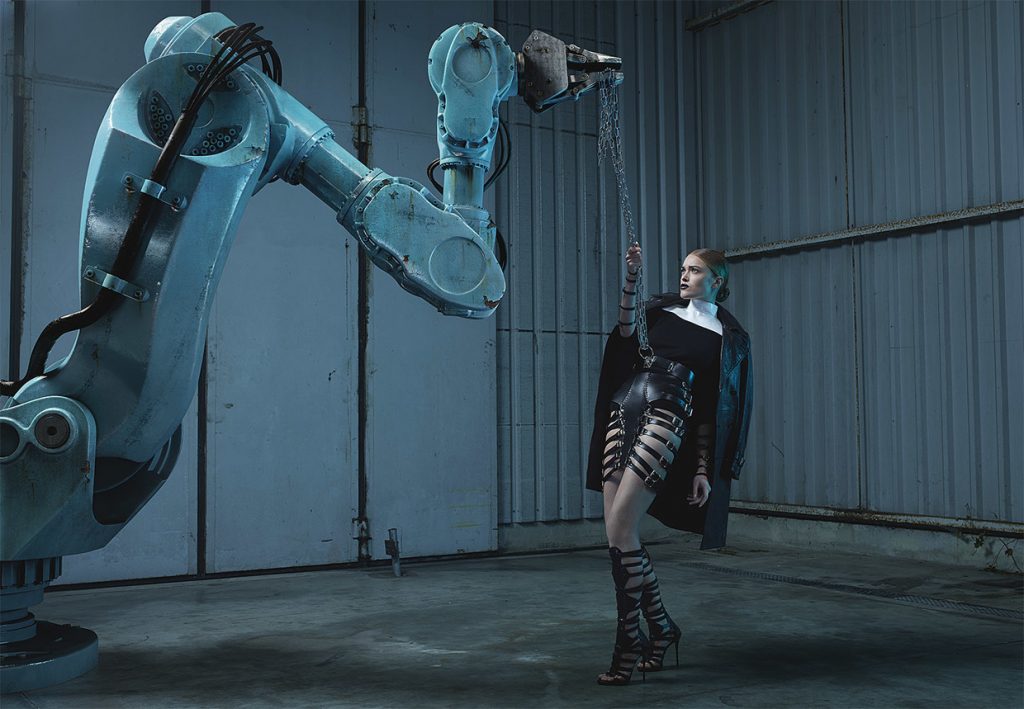 In 1914 a few weeks before the start of World War One, L. Richard and his wife Nativa founded their lingerie firm, Yva Richard, in Paris.Their custom made unique creations became increasingly daring and avant-garde, and by the late 1920s, they had highly successful international mail-order business. Richard took most of the photographs for their catalogue, and Nativa would sometimes model. One of their most iconic designs was a studded steel cone bra and chastity belt with a plumed headdress.Their success encouraged the tailor Léon Vidal, who owned a chain of erotic bookshops to open a luxurious lingerie boutique called Diana Slip. Thus a movement was born.
BDSM stands for bondage, discipline, and sadomasochism. It's a sexual kink that places partners in two positions — either the submissive or the dominant — and is all about playing with power dynamics in a relationship. While often physical, many practitioners feel that submission is a mental space, too. This fetish scene also utilizes a lot of specific costumes and materials, including latex, leather, and rubber. When it comes to the adoption of specifically sexual imagery or themes, BDSM is the one and only fetish that can be witnessed again and again in style. At times, I cannot help but wonder whether BDSM itself is often robbed of its sexuality through its transformation into wearable looks. But for the time being, its utilization in fashion only seems like a hugely important thing. But what is it about these designs, whether inspired by or directly taken from fetish-wear, that appeals to us so much? Were these concepts — picked up by fashion designers and trickled down from celebrities to the high street — always stylish, or is it their origins that make them so alluring?
The taboo and sexuality inherent in this subculture are arguably not seen in other alternative cultures, because other subcultures aren't necessarily fetishes. BDSM is first and foremost a sexual practice, with fetish-wear being merely a part of the sexual act. When it comes to the allure of BDSM fashion, however, I feel that there are two possible reasons we could be attracted to the scene's style: Either the taboo, sexual subtext within this clothing, or the high fashion element that seemingly removes the sexuality and makes it all about the style. I'll let you make the decision for yourself.
Story by Jen Ruane.