Share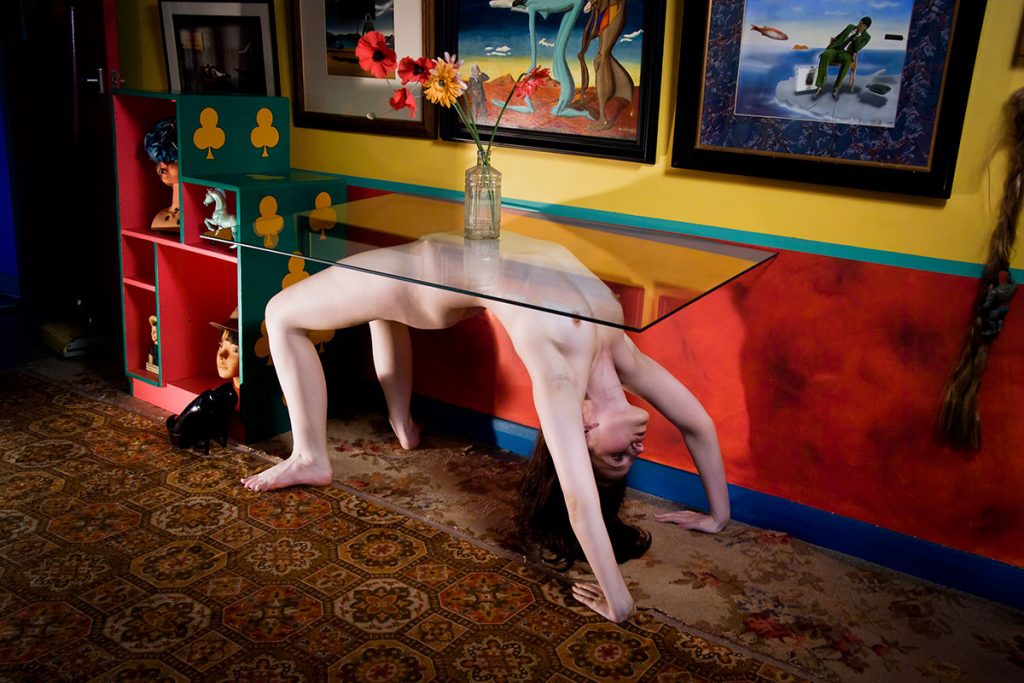 Alva Bernadine was born in Grenada, West Indies and at the age of 6 relocated to London. "I became seriously interested in photography at the age of 21. Previous to that my main leisure activity was cycling, road racing to be exact. Most days were spent training and racing. When photography came along it drove cycling right out of my head. It was as though I could not keep two passions in my brain at once. My first pictures were of London tourist spots and the next year I started practicing my present style. I am self-taught and have never been an assistant." He continues, "I bought my first camera at the age of ten and bought a booklet that talked about apertures, shutter speeds and depth of field. My plastic camera had only one shutter speed and a sunny and cloudy symbol. Later on my form teacher gave me a Russian SLR camera with a 50mm lens. The aperture of the lens was broken but I used my paper round money to fix it. I used the school darkroom for a year, past the exam and rarely used the camera again for the next four or five years. When I became interested in photography again at the age of 21, it's as if the bug has bitten me. I began looking at and reading everything I could and before long I wanted an individual style. I would look at the catch lights in the eyes of the sitters in magazines to see what was used to light them and think I could do that if only I had the same equipment. Photography was never something I was afraid of. I instinctively knew that technique was not going to be a big deal for me. I started off by taking impressionistic pictures of London landmarks. At the same time I came across a book by Magritte one lunch break and thought I might like to try something like that. The next year I borrowed some clothes from Fiorucci and became a surrealist."
When Bernadine started out his initial influences were Rene Magritte, the German Cheyco Leidmann and Guy Bourdin. Nowadays it's random things he finds on the great wide net. When he was 26 he wrote a manifesto. He had read about the Surrealists, Dadaists and Futurists; they all had manifestos but nobody seemed to be writing them anymore – so he wrote one for himself. Then the problem was what to call it, "Since I was the only one in my art movement I decided to call it Bernadinism: The Bernadinian Universe. The View From the Edge, the artist as Megalomaniac.
The tenets of Bernadinism were to: Astound, Confound, Provoke, Intimidate and Gorgonize. Along with the manifesto came various slogans and the one I use most that is the subheading of my website is, "I am a One Man Subculture". While others want to be different by being exactly the same as their friends, I was splendidly alone. I was different just by being me. I was an only child and sufficient unto myself. I used to screen print back then and I made a one-off T-shirt. On the front was a picture of me in a green suit and a halo and the name "Saint Alva" and on the back the legend "I am a One Man Subculture". I still have it and wear it at my exhibitions sometimes."
Alva's work is pretty nonspecific. He makes photographs and videos using themes such as surrealism, sexuality and violence, touching various overlapping topics and strategies. Several reoccurring subjects can be recognized, such as mirrors, shadows, optical effects and representations of the female form. The work is filled with invented surreal scenarios, witty events, troubling scenes from movies that were never made and almost hallucinatory images that invoke narrative, prompting you to imagine what came before or what is about to happen. In scenarios in dark woods, eerie bedrooms, enigmatic streets and mesmerising reflections, suspense and danger dwells. The images are not only about desire but the problems that go with it. "My work is unconventional, sometimes quietly surreal and is very singular in style. It ranges from a classic use of perspective to experimental work using a sound-activated switch to capture action pictures of women's arses being spanked. There is always an "event" in my pictures; there is always a strange, surreal or quirky happening. My pictures always begin with an unusual idea. The colours are saturated and they are always taken on location; I rarely use studios."
Bernadine once won the Vogue/Sotheby's Cecil Beaton Award, which was a competition for young photographers that gave him a chance to work with Condé Nast. That led to the genesis of Forniphilia Project. "The winning series was of me with a Pollack pattern shoe from Fiorucci, entitled The Fetish. You did not see my face but my shadow hand or parts of my body. Anyway, somebody suggested I should go to see the fetish magazine, Skin Two. They gave me some of their magazines to look at and I shot some shoes for them. One day I was looking at a picture in their magazine of a woman with pierced nipples and a chain hanging between them. I came up with the idea of hanging washing lines from them. All I then needed was to find a model with pierced nipples. Skin Two used to run club nights and would always send me invites but the dress code was strict and I had no fetish gear. I rode to their shop/warehouse to buy a cheap pair of latex cycling shorts, which turned out to be very expensive because while in there I had my bicycle stolen. Luckily I had another.
Going to the club was a revelation. There were all these wondrously strange things happening around me. The main thing I remember was a man leading a woman around by a dog lead attached to her pierced labia. She wore nothing but high heels and had a red plastic tray descending from her nipples and now and again he would send her off to the bar and she would return, the weight borne by her nipples. Her tits were a bit saggy, no doubt from years of this kind of abuse. I was left with the impression that these people were as imaginative in their sexuality as I was in my photography. For me these were ready made concepts that I could use in my work. Photography was not allowed in the club and I am not a documentary photographer in any case, so I had to transfer them to a different environment." And boy did he ever!
Currently Alva is in a bit of hibernation. Apart from a few cityscapes of London, he has not taken any photos since the Covid 19 lockdown. "I was meant to scan some of my old B+W photos and archive my work but I have not got around to it yet. I have been spending time cycling in the countryside where there is nobody to breathe on me except the odd cyclist."
Before the lockdown he was arranging a big event with a surrealist party for the opening to give away about €100,000 of his work. "The idea to give my work away began after I was hit in the back of the head by the wing mirror of an overtaking builders van while riding my bicycle. Unconscious, I veered across a busy lane of traffic and broke my fall with my forehead. When I came to with a mouth full of grit, I was lying in the middle of the road with vehicles heading in opposite directions. The accident made me realize that I had nobody to leave my work to and if I should die, it would soon be thrown out with the rubbish after me. It was then that I decided I had more pictures than I could possibly sell in my lifetime and I would like to give some of them away so there would be a least something of me left in the world. After all these years I have hundreds of good pictures. I also damaged one of my optic nerves and lost some of the sight in my left eye. So now one eye is sharp and in Technicolor like my pictures and the other is indistinct and drab like other peoples' images!"
"I had got the sponsorship for the printing and the venue. I was going to have an exhibition and give away 60 photographs of varying sizes. All the visitors to the exhibition would get a raffle ticket and at the end the tickets would be drawn and the winners come along to collect their ready to hang pictures. I would then video them and ask them what they thought of their prize and where they were going to hang them? I would not want to give my work away to anonymous people so it is important that I meet them. If theirs was too rude to hang on their wall, it would be too bad and not my problem! It was going to be a retrospective in Paris where I have exhibited before but I would consider shows in other capitals as well depending on sponsorship. Since I have loads of pictures they would be different every time. Ultimately I would like to give away at least one copy of all my best work in a way and a place I would enjoy. Unfortunately the sponsorship disappeared with Rona or The Vid as I have heard the virus recently called, so I will have to start all over again. If I live that is."
Bernadine has not a clue when it will next be safe to photograph a model. It could be next year as far as he knows. "I have taken subjects for the second part of my ambigram tattoos series before the lockdown. They depict secret writing that can be seen by turning around the photograph. The first part is already on my website. Oh yeah, then I can get on with scanning my negatives that I was going to start back in April."
Alva likes saying: I only ever take one picture and it is the same picture again and again. It is the picture of Alva Bernadine. Here's to many, many more pictures captured with his one good eye.
Story by Caitlyn Conine.