Share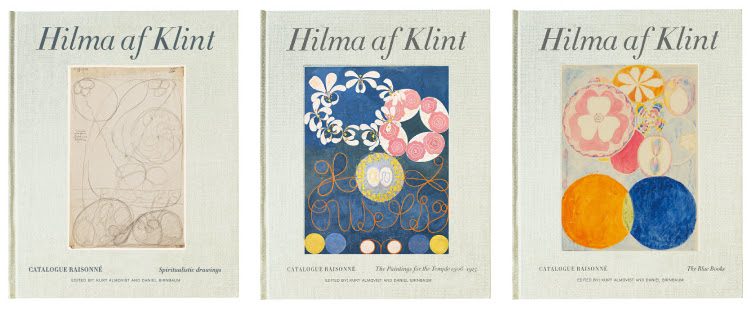 When Swedish artist Hilma af Klint died in 1944 at the age of 81, she left behind a prolific body of work. It remained largely unseen until two landmark exhibitions—in 2013 at the Moderna Museet Stockholm and in 2018 at the Solomon R. Guggenheim Museum in New York—thrust af Klint onto the world's stage. Predating modernist abstraction, the works were a revelation to many and called for a revision of the art historical narrative.

Beginning in February 2021, Bokförlaget Stolpe will publish the first three of seven volumes of the Hilma af Klint Catalogue Raisonné that will present the entirety of af Klint's work in its dazzling totality for the first time.

Spiritualistic Drawings,Volume I, collects the automatic drawings Hilma af Klint produced between 1896 and 1905. During séances conducted with her Spiritualist cohort The Five, af Klint drew automatic spiritual sketches based on the messages that a medium communicated from the spirits summoned. The elaborate system of symbols, geometry and biological imagery that characterize her work all find their origin during this period.

The pioneering abstractionist's beloved series Paintings for the Temple, is collected in Volume II. Colorful, mostly abstract, with biomorphic imagery, these works expressed af Klint's mediumistic vision of spiritual reality, which she hoped would ultimately be installed in a round temple for true spiritual comprehension and enlightenment.

Volume III, The Blue Books,reproduces the ten sketchbooks containing small copies of her Paintings for the Temple, reproduced in photographs and watercolors. The artist created the books as a way of showcasing these large scale masterworks during her travels.

Designed by Patric Leo, each book is clothbound, generously illustrated and features text by Daniel Birnbaum and Kurt Almqvist.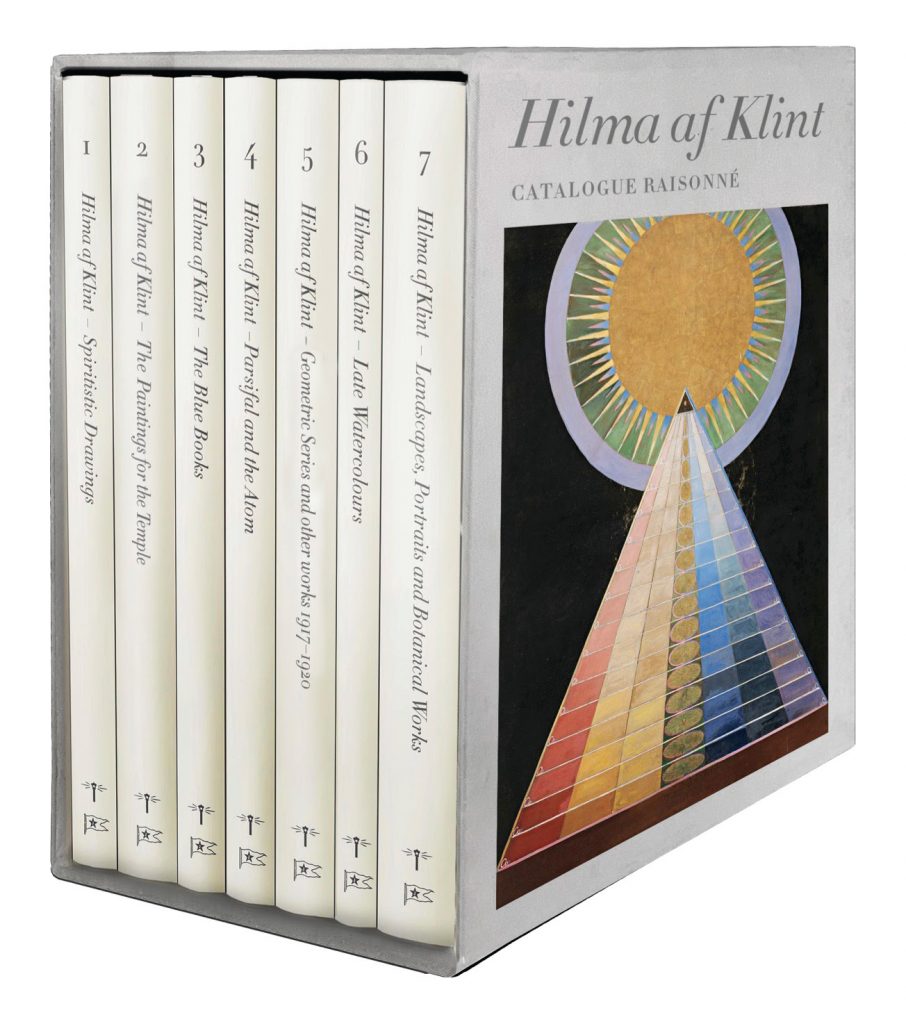 Forthcoming volumes of the catalogue raisonné, each also focused on a specific body of work, will be released throughout the year before the complete, slipcased collection becomes available in November 2021.

Produced in cooperation with the Axel and Margaret Ax:son Johnson Foundation, each volume features introductions by Daniel Birnbaum, former head of Moderna Museet in Stockholm, Sweden, and architect of the grand af Klint exhibitions between 2013 and 2019, and Kurt Almqvist, President of the Axel and Margaret Ax:son Johnson Foundation for Public Benefit.