Share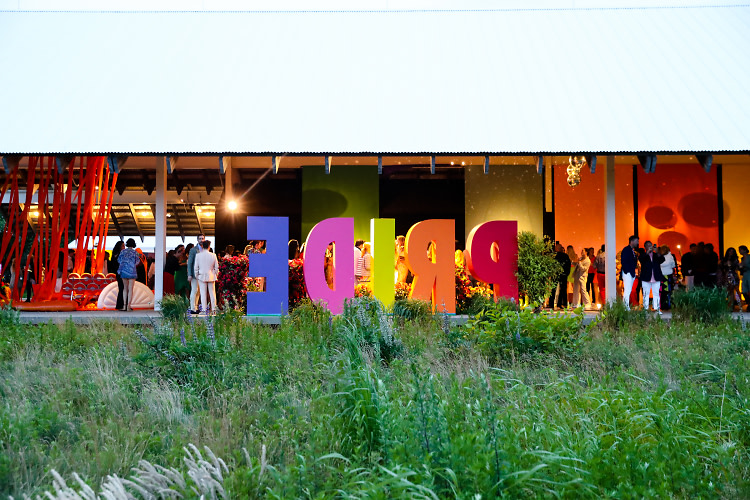 Only Stacy Bendet could get such an A-list lineup out to the Hamptons for a Thursday night party!
Of course there was no doubt the alice + olivia Pride Prom event, which benefitted the Ali Forney Center, would be the hottest ticket around, and the VIP guests definitely came ready to party.
Parrish Art Museum transformed into a technicolor dream in keeping with the very extra "Somewhere Over The Rainbow" theme. Guests such as Drew Barrymore, Lea Michele, Cuba Gooding Jr., AnnaLynne McCord, Eboni Williams, Huma Abedin, Casey Fremont, Nora Kobrenik, Michelle Madonna, Katie Sands and more enjoyed everything from a glitter makeup bar by Stila, to a candy buffet bursting with sweets by Dylan's Candy Bar, Milk Bar and Mini Melanie's. Partygoers split their time between the dance floor, grooving to the sounds of DJ Ty Sunderland, and posing for photos around the colorfully decorated space.