Share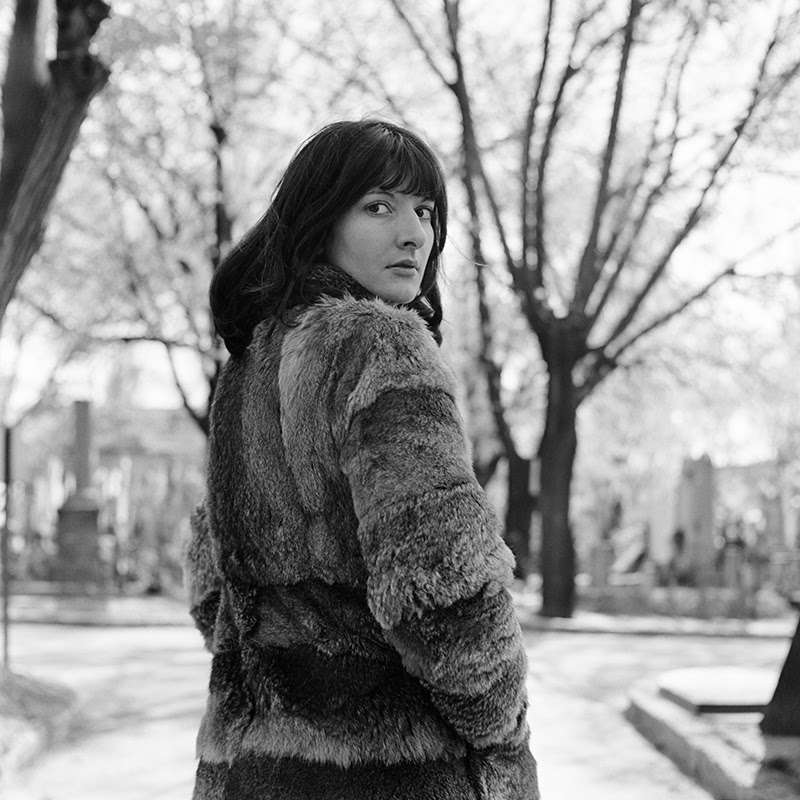 Bernal Espacio Galería presents Marina Abramović's solo show Portrait as Biography, next February atLa Nave Sánchez-Ubiría de Madrid
Bernal Espacio Galería will hold the solo exhibition Portrait as Biography by Marina Abramović next February. The legendary performance artist was recently awarded the 2021 Princess of Asturias Award for the Arts.
The show, which will be her first solo show since a decade ago in Madrid, will bring together a very careful selection of a set of 11 photographs (1973-2019), as well as her recent film 7 deaths (2021), which will be exhibited for the first time in Spain, made by the artist on the life of Maria Callas. In a time when human interaction is restricted, Marina Abramovic's work provides a space for intimacy between the artist and the public, though the universal dialect that her work has always spoken.
Since the beginning of her career in Belgrade during the early 1970s, Marina Abramović (Serbia, 1946) has pioneered the use of performance as a visual art form. The body has always been both her subject and medium. Exploring the physical and mental limits of her being, she has withstood pain, exhaustion, and danger in the quest for emotional and spiritual transformation. Nancy Spero. In this curated selection of portraits will included in Portrait as Biography, Abramovic herself becomes the manifestation of the public's experience, providing an entry point through her own experimentation with release, comfort and self exploration. Elements of the natural and spiritual world, such as air, water, light, wind, and time, invite us to confront our insignificance in the present moment. Ultimately to find liberation in feelings of isolation, discomfort, suffocation, and darkness. In interacting with Abramovic's varying portraiture, the public finds their own reflection, reminding us of the unifying experience we share collectively, even in the vastness of the unknown.
"Callas was my inspiration… I felt such a powerful identification with her. Like me, she was a Sagittarius; like me, she had a terrible mother. We bore a physical similarity to each other. And though I had survived heartbreak, she died from a broken heart. In most operas, at the end, the heroine dies  from love."
Abramović has created Seven Deaths, a new, immersive cinematic experience based on seven untimely demises she undergoes on screen, set to the moving soundtrack of seven Callas solos. For all of the Seven Deaths Abramović has paired a famous original Callas solo or aria and illustrated it with the theatrical moment of the protagonist's grisly end, albeit adding a new twist or some fresh interpretation in each case. Abramović has been obsessed with the famous Greek soprano's music and myth since a youthful encounter with her voice proved culturally formative for the artist, while she also cites Callas's heart-rending personal life and lonely death as chilling echoes of her own lost loves and near-death experiences.
Bernal Espacio Galería
Ever since its beginnings in 2013 as an itinerant art gallery, Bernal Espacio Galería has sought a number of spaces ideally suited to each exhibition for its uninterrupted exhibition activity. Ever since we began our exhibition activity, we have pooled our sensitivity and aesthetic skills to create ambiguous individual and collective exhibitions focused on photography, video, and drawing. Bernal Espacio Galería has instilled unique aspects of contemporary creation into each of its projects. Its exhibitions, which are akin to cabinet and which feature relevant contemporary artists, are an invitation to introspection both with regards to the works and the artists, as well as the exaltation they give rise to among the audience.