Share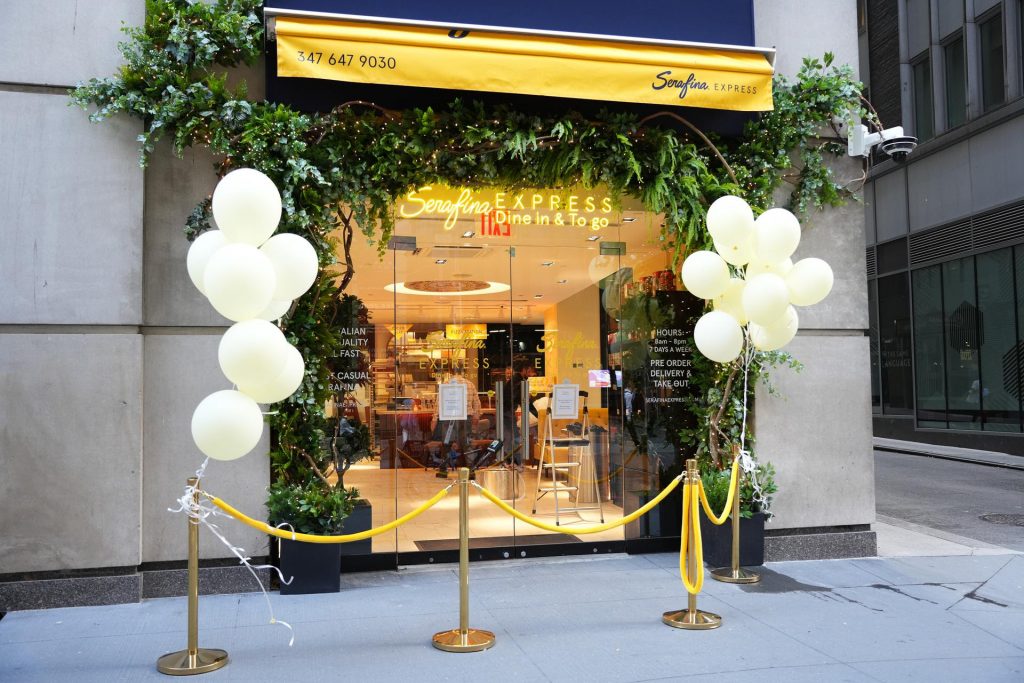 SERAFINA launches NEW fast-casual concept – SERAFINA EXPRESS   Last night, Vittorio Assaf & Fabio Granato hosted a giant pasta ribbon cutting, Grand Opening Ceremony to celebrate the launch of their new portfolio addition and new fast-casual concept, Serafina Express    Serafina Express was created to meet the needs of those on the go, who refuse to sacrifice quality, even when pressed for time. With an emphasis on value, accessibility and easy-to-use technology, Serafina Express is providing the quintessential Serafina experience in a quick and easy manner, while still delivering the Italian elegance they're known for.  Eight locations total will open within the next coming months: 30 Broad Street; Sixth Avenue and Eighth Street; 22nd Street and Park Avenue South; Jackson Avenue and Queens Boulevard; One Gateway Center at Penn Station in Newark; University Place and 12th Street; 84th and Third Avenue; 777 Third Avenue at 48th. A real pasta ribbon cutting commenced the event, cut by Vittorio Assaf and Fabio Granato, Consul General of Italy Cesare Bieller, and Mr. John Paulson.    
Following, guests made their way inside to enjoy music by DJ Rachel Winters, rosé by Whispering Angel and Serafina passed appetizers including:  buffalo mozzarella pizza, potato and truffle pizza, vegan zucchini pizza, vegan tomato and porcini mushroom pizza, tortellini ai 4 formaggi, ravioli ai cherry tomato and basil, penne arrabbiata, cavatelli al pesto, gnocchi ai cherry tomatoes, penne stoli alla vodka, and dessert items tiramisu and Italian ricotta cheesecake.  

Guests included: Vittorio Assaf and Fabio Granato (Serafina Co-Founders), Cesare Bieller(Consul General of Italy), Mr. John Paulson (American Financier), Rachel Winters (DJ and Model), Nya Gatbel (Model), Desus Nice (TV Personality), Madeline Blake (Actress), Garrett Wareing (Actor), Dipti Sharma(Model), Elena Azzaro (Model), Noa Samassa (Actress/Model), Nora Kobrenik (Editor in Chief of Tartarus Magazine), Daria Shevchenko (Model), Rebecca Sorkin (Model), Leckie Roberts(Influencer), Mariama Camara (entrepreneur), among others.