Share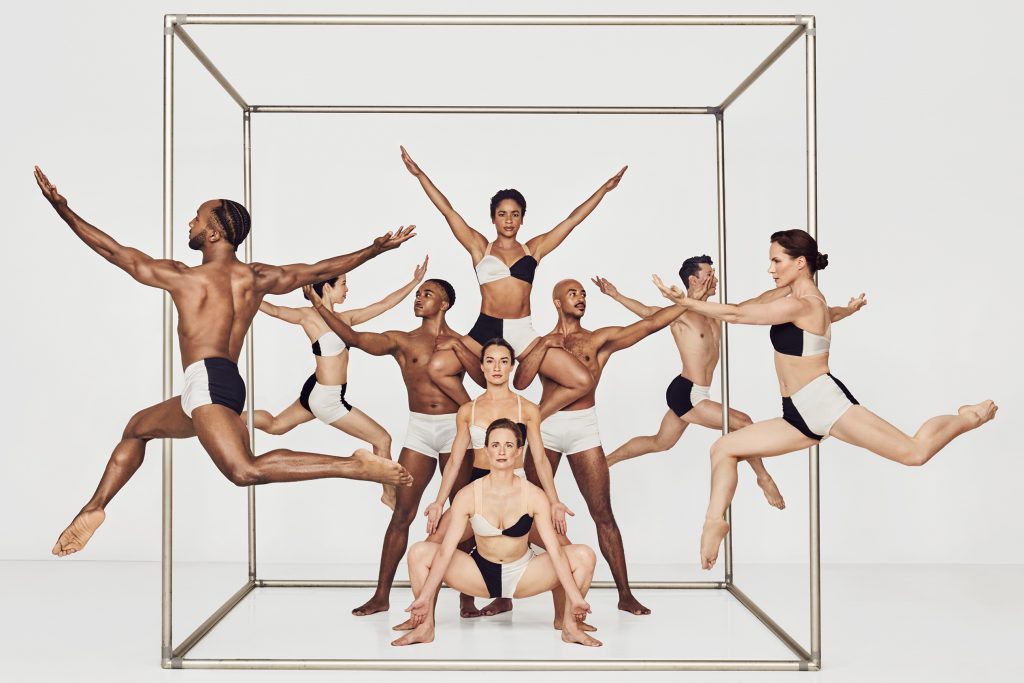 The Paul Taylor Dance Company (PTDC) will return to the David H. Koch
Theater at Lincoln Center for its highly-anticipated New York City Season from November 1 to November 13, 2022. Billed as "Taylor: A New Era," the Season will include World Premieres by newly-appointed Resident Choreographer Lauren Lovette and Taylor Commissioned Choreographer Amy Hall Garner, and a one-night-only event showcasing the collaboration between Paul Taylor and painter Alex Katz. The Season will also feature nine Taylor masterworks; the return of Taylor Commissioned Choreographer Larry Keigwin's Rush Hour; and Kurt Jooss's The Green Table, one of the most iconic and celebrated anti-war dances of all time, which premiered 90 years ago. It will also expand on the Company's long-time partnership with Orchestra of St. Luke's (OSL) by featuring the orchestra performing musical masterworks by George Gershwin, Sergei Prokofiev and Philip Glass on five "Moving Music" programs, in addition to performing dance scores on every program. Tickets for all performances from November 2 through November 13 start at just $15 and go on sale Thursday, September 8 at noon. Every seat in the house on Opening Night, November 1, is just $10; tickets go on sale Monday, October 17 at noon. Tickets can be purchased online at www.boxoffice.dance, at the Koch Box Office at 63rd Street and Columbus Avenue, or by calling 212.496.0600. "I'm thrilled to bring our Company back to Lincoln Center after three long COVID years," said Artistic Director Michael Novak. "Audiences will discover some wonderful new Company members performing many of Paul Taylor's greatest dances and new Taylor Company Commissions, in addition to a unique new collaboration with Orchestra of St. Luke's. My goal is to give audiences new ways to experience the Company by exploring the relationship between dance and live music and reminding them of the power of our vast repertory and the importance of new work."
The new "Moving Music" series includes three unique programs: Menagerie Matinee, American Rhapsody, and ICONS: Taylor, Glass, Jooss. In each of these programs, Act II is devoted exclusively to music, bringing OSL and its world-class musicians to the fore to perform masterful music under the direction of new Taylor Music Director, Maestro David LaMarche. Act II works are Prokofiev's "Peter & the Wolf," narrated by acclaimed actress Vanessa Williams; Gershwin's "Rhapsody in Blue" featuring pianist Conrad Tao; and Glass's Suite from "The Hours." The Gala performance on November 2 will celebrate PTDC's return to Lincoln Center and Ms. Lovette's first Season as Resident Choreographer. The Company will perform Ms. Lovette's World Premiere, set to music by Ernest Bloch, and the beloved Taylor masterwork Arden Court. The Gala evening festivities include a pre-performance cocktail reception, dinner and dancing on the Koch Theater's Promenade following the performance. A special one-night-only program on Wednesday November 9 at 7p.m., "Taylor X Katz," will feature the work of two of our greatest artists, Paul Taylor and painter Alex Katz. Their work together produced sixteen dances, many of which are considered to be among the greatest collaborative works in the performing arts. The evening will feature four of their ingenious collaborations: Polaris, Scudorama, Sunset and Diggity. Central to the annual New York Season is the Arnhold Tier 3 Dance Education & Audience Development Initiative (Arnhold Tier 3), launched in 2015 with leadership support from Jody and John Arnhold. In collaboration with the Paul Taylor Dance Company and under the direction of Carolyn Adams, Director of Education at The Taylor School, Arnhold Tier 3 offers a dance education experience that includes FREE tickets for students and their parents, teachers, and school administrators. The program inspires and provokes the curiosity of thousands of New York City and New York State public school children through exposure to some of the world's greatest dances and dancers. This year, in partnership with Dance Education Laboratory (DEL) and New York City Department of Education, Arnhold Tier 3 is providing teachers with a ten-lesson curriculum based on Kurt Jooss's The Green Table, the iconic anti-war dance from 1932. This curriculum illustrates how dance, music, and design can powerfully address social issues and facets of our common humanity. Following the November 11 performance, the Company's young patrons group, TaylorNEXT, will host the annual TaylorNEXT Party on the Koch Theater Promenade, where members are invited to celebrate a new era of the Paul Taylor Dance Company. For additional information visit paultaylordance.org/taylornext.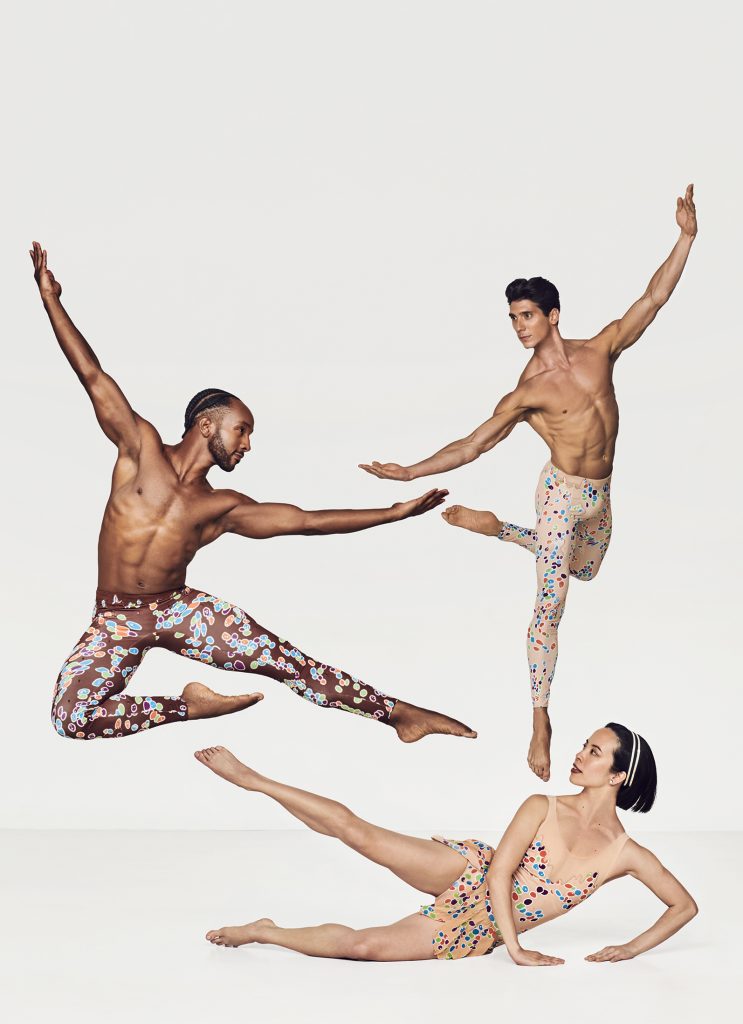 The Company's 2022 Taylor repertoire includes Arden Court (1981), Company B (1991), Diggity (1978), Esplanade (1975), Gossamer Gallants (2011), Polaris (1976), Scudorama (1963), Sunset (1983), and Syzygy (1987).
2022 PTDC Season at David H. Koch Theater at Lincoln Center Tuesday, November 1, 7:00 p.m. Diggity, Scudorama, Esplanade Wednesday, November 2, 7:00 p.m. GALA PERFORMANCE Arden Court, SOLITAIRE* (Lovette)
Thursday, November 3, 7:00 p.m. Scudorama, Somewhere in the Middle* (Garner), Esplanade
Friday, November 4, 8:00 p.m. Arden Court, Gossamer Gallants, Company B
Saturday, November 5, 2:00 p.m. MENAGERIE MATINEE
Gossamer Gallants, Peter and the Wolf, Diggity
Saturday, November 5, 8:00 p.m. Company B, SOLITAIRE* (Lovette), Syzygy
Sunday, November 6, 3:00 p.m. AMERICAN RHAPSODY
Company B, Rhapsody in Blue, Rush Hour (Keigwin)
Tuesday, November 8, 7:00 p.m. AMERICAN RHAPSODY Company B, Rhapsody in Blue, Rush Hour (Keigwin)
Wednesday, November 9, 7:00 p.m. TAYLOR X KATZ Polaris, Scudorama, Sunset, Diggity
Thursday, November 10, 7:00 p.m. ICONS Arden Court, Suite from "The Hours", The Green Table (Jooss)
Friday, November 11, 8:00 p.m. Scudorama, Somewhere in the Middle* (Garner), Esplanade
Saturday, November 12, 2:00 p.m. Company B, SOLITAIRE* (Lovette), Syzygy
Saturday November 12, 8:00 p.m. ICONS Arden Court, Suite from "The Hours", The Green Table (Jooss)
Sunday, November 13, 3:00 p.m. Polaris, Sunset, Syzygy
Programs subject to change.
All choreography by Paul Taylor unless otherwise noted.
*World Premiere
Leadership funding provided by Stephen Kroll Reidy. Lincoln Center Season made possible by Marjorie S. Isaac. Major support provided by The SHS Foundation, Jody and John Arnhold, the Howard Gilman Foundation, and The Shubert Foundation. Additional major funding provided by S&P Global, The Fan Fox and Leslie R. Samuels Foundation, and The Gladys Krieble Delmas Foundation. Support for the creation of new work provided by Rockefeller Brothers Fund. Paul Taylor Dance Company gratefully acknowledges the estates of Harlan Morse Blake and Mary J. Osborn for their transformational gifts.
About Paul Taylor Dance Company:
One of the most iconic and dynamic modern dance ensembles of our time, the Paul Taylor Dance Company has been innovating and transforming the art form of modern dance since 1954. With a history of multidisciplinary collaborations, passionate expression and thrilling athleticism, the Company is known worldwide for its vast repertory, performing work from the Founder's canon; new works created by some of today's most engaging and established choreographers; and important historical dance from the 20th and 21st centuries. Dedicated to sharing modern dance with the broadest possible audience, the Company tours annually, both domestically and internationally, with performances and a variety of educational programs and engagement offerings. paultaylordance.org
About Amy Hall Garner:
Amy Hall Garner is a native of Huntsville, Alabama, and a graduate of The Juilliard School. Her work has been praised internationally and commissioned by Ailey II, ABT Studio Company, Collage Dance Collective, The Juilliard School, The Ailey School, Barnard College, The University of the Arts, Columbia Ballet Collaborative, Point Park University, and Central Pennsylvania Youth Ballet. Recently, she has received virtual commissions from BalletX, Dance Theatre of Harlem, the Guggenheim Museum's Works & Process Digital Series, ABT Studio Company, Boulder Ballet and a virtual collaboration between Miami City Ballet and Paul Taylor American Modern Dance. She personally coached Grammy Award winner Beyoncé, providing additional choreography for The Mrs. Carter Show World Tour. Theatrical choreography credits include: The Color Purple (Milwaukee Repertory Theater) and Invisible Thread, associate choreographer (Second Stage Theater, NYC). In 2018, she was selected to participate in Alvin Ailey's New Directions Choreography Lab supported by the Ford Foundation. Garner was one of the first recipients of the Joffrey Ballet's Choreography of Color Award (now titled Winning Works). She is an adjunct professor at New York University's New Studio on Broadway at Tisch School of the Arts. Currently, Ms. Garner is a Virginia B. Toulmin Fellow at The Center for Ballet and the Arts.
About Larry Keigwin:
Larry Keigwin is a native New Yorker, choreographer, and curator who has danced his way from the Metropolitan Opera to Broadway and back. Keigwin has created 30 works for his dance company, in addition to the large-scale community project, Bolero, which has been commissioned in 15 communities nationwide. Commissions include Paul Taylor's American Modern Dance, Royal New Zealand Ballet, The Martha Graham Dance Company, among others. His work in musical theater includes off-Broadway's Rent, for which he received the 2011 Joe A. Callaway Award. In 2013, Keigwin choreographed Broadway's If/Then. Keigwin has created acclaimed virtual works for The Juilliard School, Paul Taylor Dance Company, and Works & Process at the Guggenheim. Keigwin is the Director of Dance and a co-founder of the Green Box Arts Festival in Green Mountain Falls, CO and is also the Dance Editor of ArtDesk magazine. Larry and his husband, Chris Keesee, live on the Upper East Side with their two dogs.
About David LaMarche:
Maestro David LaMarche has been working as a conductor in the dance field for more than thirty-five years. He served as Music Director for the Dance Theatre of Harlem from 1993 to 1998 and conducted many of the company's premieres. In addition, he composed and arranged several scores for the repertory. As a guest, he has conducted for New York City Ballet, San Francisco Ballet, National Ballet of Canada, Houston Ballet, Joffrey Ballet, Limón Dance Company, Paul Taylor Dance Company, L'Opera di Roma, Het National Ballet and Ballet West. The orchestras he has directed include the Houston Symphony, the Lyric Opera Orchestra of Chicago, the Pacific Symphony, Orchestra of St. Luke's, The Paris Opera Orchestra, the National Arts Center Orchestra of Canada, the Tokyo Philharmonic, the Hong Kong Philharmonic, the Moscow Radio Orchestra, the Tivoli Festival Orchestra, and the Orchestre Lamoreux. Maestro LaMarche is currently in his twenty-second year on the staff of American Ballet Theatre. He is a Guest Faculty Member of The Juilliard School and a regular contributor to New York Concert Review.
About Lauren Lovette:
Lauren Lovette is the first Resident Choreographer selected by Taylor Artistic Director Michael Novak for the Taylor Company. As a principal dancer at New York City Ballet, Lovette choreographed for the 2016 Fall Fashion Gala. She was awarded the Virginia B. Toulmin Fellowship at the Center for Ballet and the Arts at NYU in 2018, and a year later created a second work for the Fashion Gala. In addition to Paul Taylor and NYC Ballet, her work has been commissioned and performed by American Ballet Theatre, Vail International Dance Festival, American Ballet Theater Studio Company, Nevada Ballet Theatre, and showcased in a self-produced evening, Why It Matters. Lovette received the Clive Barnes Award for dance in December 2012 and was the 2012-2013 recipient of the City Ballet Janice Levin Award. In 2021, she stepped down from her position there to embark on a career devoted in more equal
About Orchestra of St. Luke's
Orchestra of St. Luke's (OSL) grew from a group of virtuoso musicians performing chamber music concerts at Greenwich Village's Church of St. Luke in the Fields in 1974. Regular seasons see OSL perform in diverse musical genres at New York's major concert venues, drawing on an expanded roster for large-scale works, and collaborating with artists ranging from Joshua Bell and Renée Fleming to Bono and Metallica. The orchestra has commissioned more than 50 new works and has given more than 175 world, U.S., and New York City premieres, while also participating in 118 recordings, four of which have been recognized with Grammy Awards. Internationally celebrated for his expertise in 18th-century music, Bernard Labadie was appointed as OSL's Principal Conductor in 2018, continuing the orchestra's long tradition of working with proponents of historical performance practice. Built and operated by OSL, The DiMenna Center for Classical Music opened in 2011 New York City's only rehearsal, recording, education and performance space expressly dedicated to classical music, it serves more than 500 ensembles and 30,000 musicians each year.