Share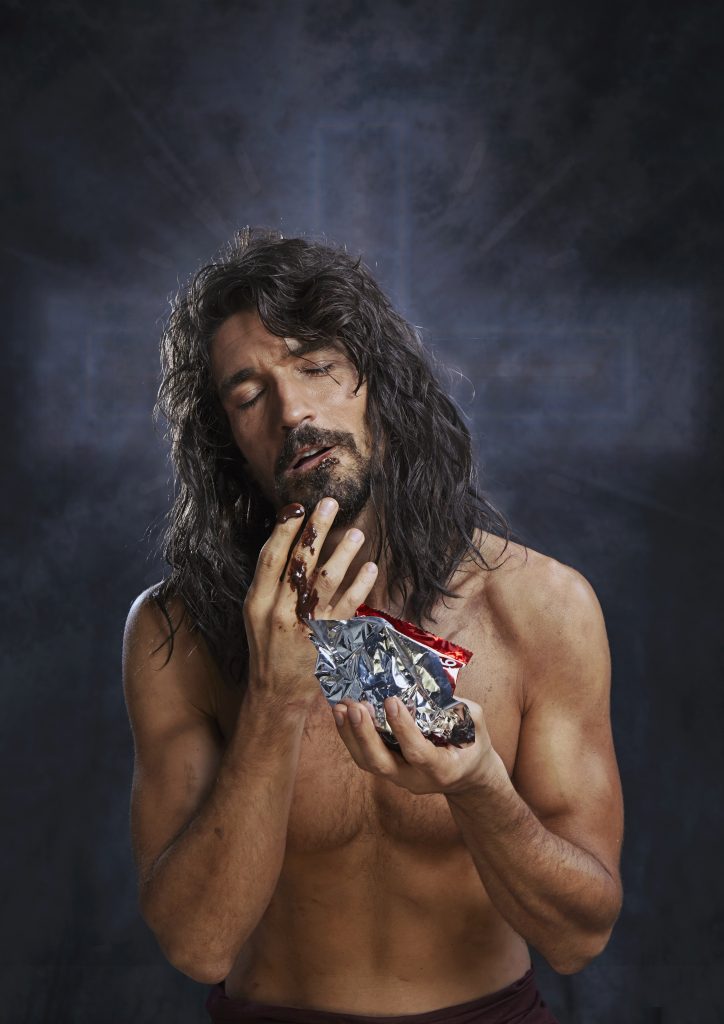 He's not the enemy of God, his name really isn't Lucifer and he isn't even evil. And as far as leading Adam and Eve astray, that was a bad rap stemming from a case of mistaken identity. "There's little or no evidence in the Bible for most of the characteristics and deeds commonly attributed to Satan," insists Henry Ansgar Kelly, a UCLA professor with four decades in what he describes as "the devil business." He puts forth the most comprehensive case ever made for sympathy for the devil, arguing that the Bible actually provides a kinder, gentler version of the infamous antagonist than typically thought. According to Christianity, Satan is the epitome and embodiment of all evil things, described as "the father of all lies" in the Catholic Church's Catechism. It is his works that tempt humans into doing bad deeds. If something evil occurs, we can be assured that Satan had something to do with it. According to Catholicism, Satan only exists because God allows him to. This raises some serious issues about how righteous God can be if he allows evil to exist, but I digress. Satan, as the story goes, began as the angel Lucifer, who outrightly rejected God and rebelled against him. God cast Lucifer and those who followed him into Hell, a place of eternal torture and despair, where God was not present.
Like any good propaganda machine, Christian authorities have made sure to limit the dissemination of information on the enemy (Satan) to what they want the public to know. For example, we are never told why Satan rebelled against God. The only evidence we have to conclude Satan's utter evil is God's word, and frankly, God's word isn't worth too much. He's shown a remarkable inconsistency in his actions and words, and he's hardly above lying or dishonest conduct. We're never been given Lucifer's side of the story. Were Satan's reasons for rejecting God and attempting to overthrow him legitimate? From where I'm standing, they could certainly be considered valid if the authorities see fit to hide them from the general public. After giving Moses the Ten Commandments, God orchestrated a litany of atrocities through isolated commandments that are simply too great in number to list here. God lies to prophets. Why should anyone take his word at face value if he has no problem with lying to us for no reason other than to have an excuse to condemn us to Hell? Who's more evil? God or Satan? How can we determine this? Well, it's a simple matter of looking at the actions of both God and Satan. Who's committed more evil acts? Who's done more harm to humanity? Who's been the most oppressive? Is Satan really as bad as the Christian Smear Campaign makes him out to be? Let's find out, shall we?
God takes away Adam and Eve's eternal life, thus committing the first murder, and holds their descendants responsible and visiting Adam and Eve's punishment down on their children. In today's moral standards, the sins of the father die with the father. God destroys all life on Earth in a great flood, except for a drunk (Noah) and his family, for failing to worship him. God's tenth plague upon the Israelites was the unjustified murder of all firstborn sons in Egypt, which undoubtedly included little children. Before sending the plagues to Egypt, God "hardened Pharaoh's heart" so that he wouldn't let the Israelites go, so he could have an excuse to visit horrible plagues upon them, like boils, killing cattle and murdering all firstborn sons. (Exodus 4:21) God orders the Levites to kill their "every man and his neighbor" for worshipping another god. This cost 3000 lives. (Exodus 32:27) God sends a plague to the Israelites, apparently feeling that mass-butchery wasn't enough of a punishment. (Exodus 32:35) God kills Onan for refusing to impregnate his late brother's (whom God also slew) wife and instead "spilling his seed on the ground." (Genesis 38:8-10) God kills the entire populations of Soddom and Gammorah (again, including women, children and infants) for practicing certain sexual techniques. God gives all Philistines hemorrhoids in their pubic areas. (1 Samuel 5:9) God kills over 50,000 people for looking at an ark. (1 Samuel 6:19) God kills 70,000 people because King David decided to have a census. (1 Chronicles 21:7-14) God makes sure that if you are guilty of even the smallest transgression, you shall suffer endlessly for all eternity, following a dramatic homecoming for Jesus, who will be extremely pissed off at everyone for putting him to death, even though it was just the Romans and even though he knew what was going to happen beforehand, and he could have easily avoided it by using his power as God to perform a miracle and prove who he was. (See the entire book of Revelation)
Satan, like Prometheus, gave knowledge to humanity by giving Eve the fruit from the forbidden tree. Because of Satan, humanity gained knowledge of good and evil, according to Genesis. Since we couldn't have possessed knowledge of good and evil before eating the fruit, Adam and Eve couldn't have known that eating the fruit was evil, so it seems a little harsh to punish them as severely as God did. Satan gave humans true capacity for moral judgment, unlike God, who simply expected everyone to mindlessly obey his orders. There is no biblical record of Satan engaging in the murder of torture of any human being, unlike God, who is guilty (and proudly guilty) of committing genocide. There is no biblical record of Satan ever ordering someone to kill someone else, unlike God, who has repeatedly demanded the deaths of those who commit even the smallest of offenses. Satan will not be holding a massively dramatic ceremony full of blood and death for the return of his son to Earth. God apparently will.
It's time to stop this needless slandering of Satan's name. Satan has done nothing to deserve it. He hasn't killed anyone, publicly exonerated slavery, demanded our worship or threatened us with eternal damnation for not doing his bidding. It is God who is guilty of all these crimes. Satan's done nothing but rebel against a repugnantly unjust authority figure, and he gets eternal damnation and association and blame for all evil on Earth!
Story by Gabriella Foreman.