Share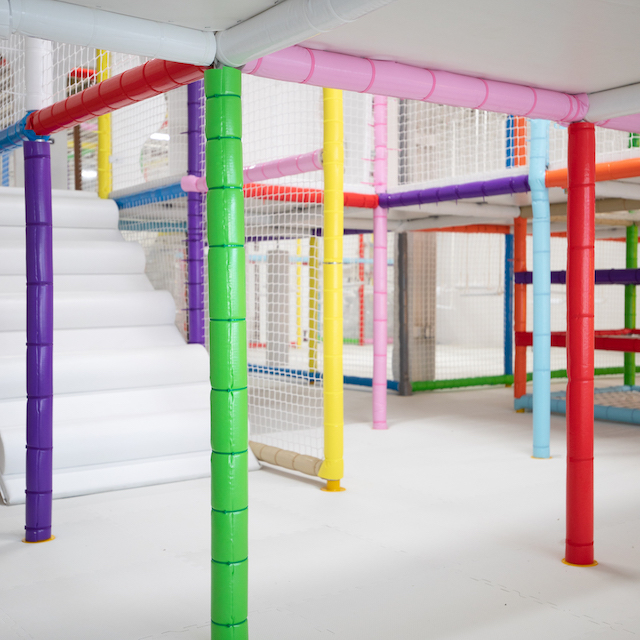 Brooklyn, NY – Brooklyn based conceptual artist, Cj Hendry's tenth solo show, Plaid will present a new suite of large-scale, hyper-realistic pencil drawings in her signature heuristic exhibition format in Brooklyn this April. Hendry's practice intersects, the literal and conceptual. Plaid in its figurative form is a collection of two-dimensional drawings comprising perpendicular lines in dry brush strokes, a departure from Hendry's historic paint drawings, that are glossy and three-dimensional. The conceptual is articulated in a 5,000 sqft labyrinth installation "Plaidground" for adult-consumption and play, designed to mimic the Plaid pattern featured in the works.
With a precedence on how the work is experienced, Hendry's conceptual practice hones a literal element, that is magnified, extending the scale. Hendry says, "I would love for each original artwork to only be able to be viewed as the entire experience, it brings such a greater depth to the genre of hyperrealism." A recurring theme through Hendry's exhibitions is nostalgia and play, "Plaid encourages the viewer to connect with the inner child and experience the simplicity of joy before growing up and feeling the burden of adulthood," she says. 
The connectivity between Plaid and Play started as a word-play and evolved based on Hendry's observance of the limited sophistication in the design of the public parks and playgrounds that she had frequented. "I thought, how great would it be for a playground to be a public art sculpture? My practice is autonomous and trying to work with a government body on a park project presents many challenges. So, I said, fuck it! I'll do it myself," she says.
Located at 220 Newel Street in Greenpoint, Brooklyn; Plaid will run April 17-23, 10-6pm. 24 original artworks will be displayed. The exhibition is open to the public with a $10 entry fee and guests will receive a complimentary pair of Plaid grip socks upon entry.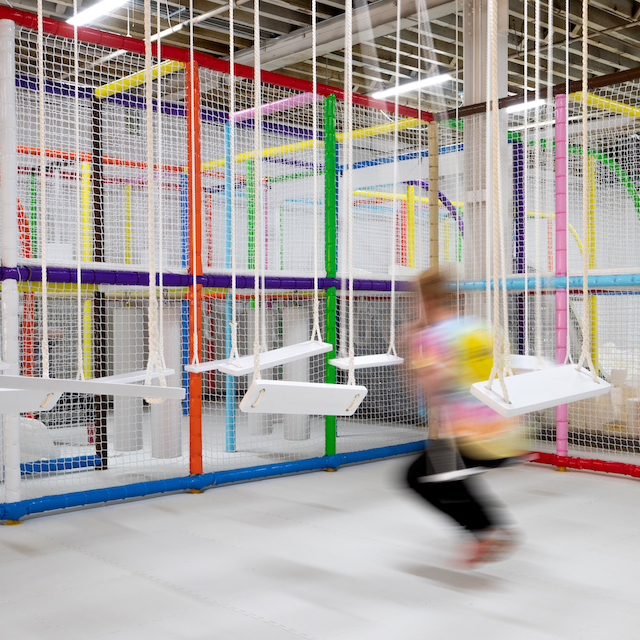 About Cj Hendry
CJ Hendry (b. 1988) is a New York-based artist originally from Brisbane, Australia. Hendry transforms her fascination with contemporary material culture into large-scale, hyper-photorealistic drawings. Cj Hendry's exhibits aren't intended to be passively observed but, rather, actively experienced through engaging, fun, and thought-provoking exhibits. For her exhibit 'Monochrome,' Hendry and her team built an entire multi-room "home" inside a warehouse with each room entirely monochrome-colored from floor to ceiling and everything in between. For 'Rorschach,' guests jumped through a gigantic bouncy house maze in order to reach and finally view the impressive series. Epilogue saw Hendry renovate a dilapidated London church and had 10 tonnes of petal shaped confetti drop from the ceiling over the 10-day exhibition run. Each Cj Hendry exhibit, from Miami to Melbourne, draws massive crowds with attendees waiting in line for several hours – and, in the end, everyone leaves more enriched than when they arrived. With her celebrity clientele – and many works in private collections – Hendry's waitlist is now well over 12,000 collectors with a wait time of up to five years to get their hands on a piece.