Share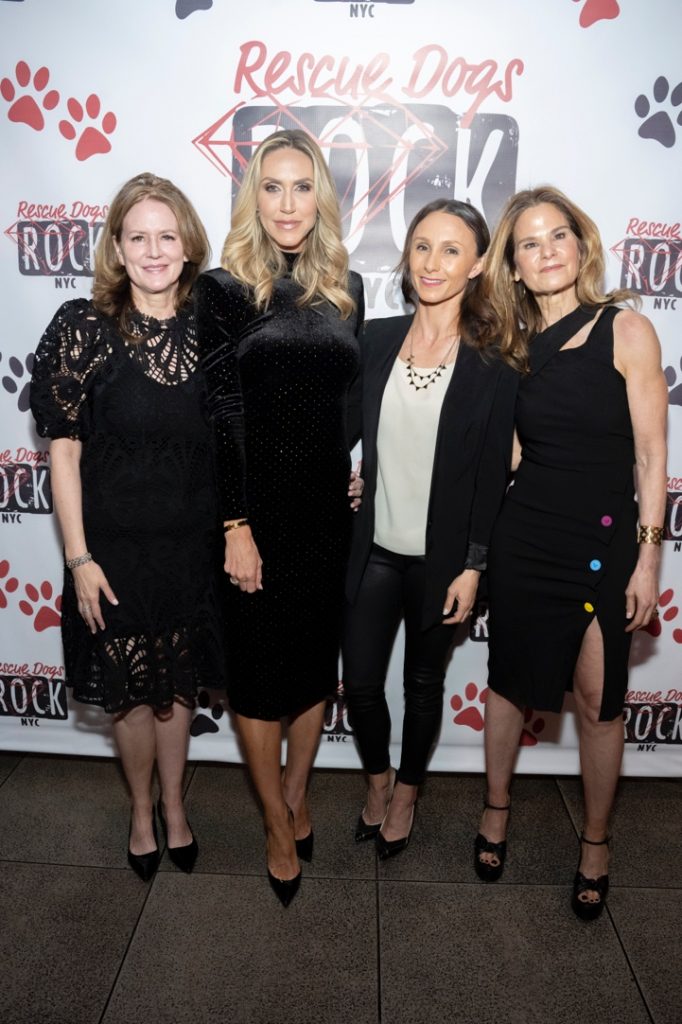 The not-for-profit animal rescue organization, Rescue Dogs Rock NYC (RDRNYC) held their 'Cocktails for Canines' annual gala in New York City. The cocktail and dinner reception gala raised funds and awareness to help animals in need and was co-chaired by Georgina Bloomberg and Lara Trump.
The Charity has acquired their own rescue and rehabilitation center in Suffolk County on Long Island giving Rescue Dogs Rock NYC a home to care for dogs in need. This allows the charity to save many more needy and deserving dogs. The center sits on half an acre and allows indoor/outdoor kennels and has lots of outdoor space. The development of the center is a project which has been 3 years in the making. Rescue Dogs Rock NYC is excited to have come this far. Despite raising $150,000 at the Gala, the charity still anticipates requiring approximately $150,000 to get the rescue center ready, to open it and start taking in dogs. Rescue Dogs Rock NYC's outreach and education is spread through their website and social media, as well as community events such as their annual gala.
Notable Attendees included: Jackie O'Sullivan, Stacey Silverstein, Georgina Bloomberg, Lara Trump, Jeanine Pirro, Marin Gellar, Olga Ferrara, Tijana Ibrahimovic, Jean Shafiroff, Rita Cosby, Judy Gilbert, Jennifer Martucci, Nicole Tufano, Mrs. Moadelovddian, Mrs. Shanoz, Margaret Luce, Leesa Rowland, Cagri Kanver, Nadja Sayej, Marcy Warren, Brigitte Segura
At the Gala there were auction items which guests were able to bid for including a day of beauty at Angelo David Salon, a dinner for four at El Turco Hamptons Restaurant, Tea for Two at Mariebelle New York Cacao Bar, and a dinner for four at Old Stove Pub. Music at the Gala was donated by Allen Dalton Entertainment Group, a unique entertainment production company specializing in one-of-a-kind acts, music and show-stopping events. We are proud to be a sponsor with World Renowned DJ Superdave spinning all the hits.