Share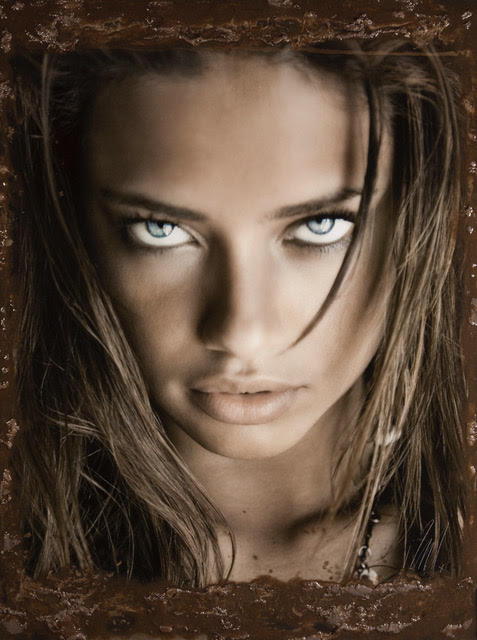 For the past 25 years, Canadian photographer Raphael Mazzucco has garnered acclaim from the international fashion community for his notable portraits of celebrities and models shot for leading brands, publications, and campaigns including Victoria's Secret, Guess Jeans, Ralph Lauren, and Bergdorf Goodman, among others. Since foraying his talents into a fine art career, Mazzucco's mixed-media works that couple fashion iconography with photographic assemblage have been met with widespread praise from the art world following a two-year tour of exhibitions that traveled the globe.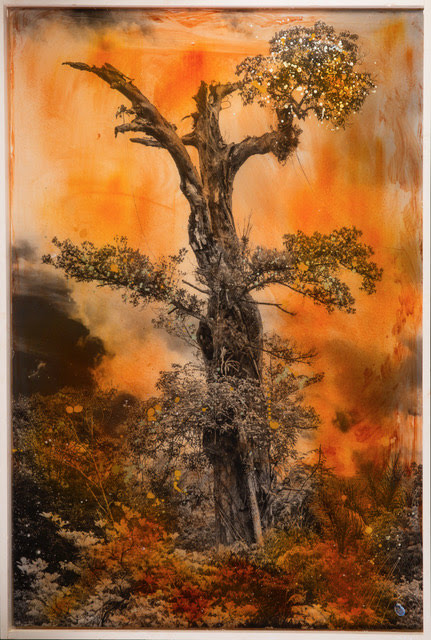 His overarching visual narratives are strongly inspired by the female form, set against a backdrop of remarkable landscapes spanning continents, from Icelandic glaciers to African wildlife, the outback of Western Australia to Vietnamese rice paddies. He incorporates these cinematized natural forms into complex and layered compositions through the methodical application of paint, collage, and hand-lettered texts. This personalized technique has earned Mazzucco a unique place in today's contemporary art world.
Raphael's groundbreaking career is illustrated in full color in a new collector's edition book; The Never-Ending Summer. The book includes stunning behind-the-scenes photography and exclusive memoirs from Raphael's closest family, as well as anecdotes from models and muses he has worked with.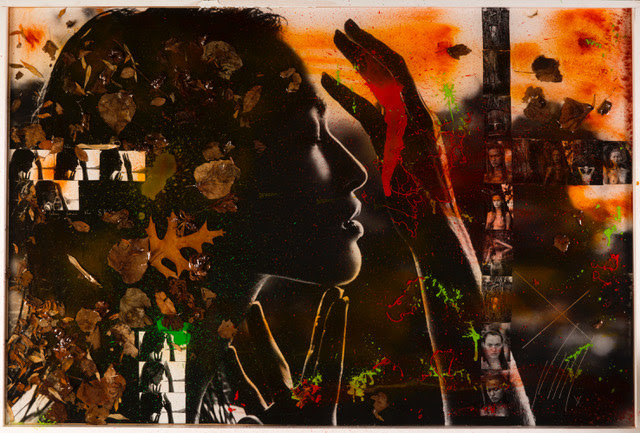 Mazzucco has had major exhibitions all across the world, including Milan, Florence, Melbourne, Hong Kong, Singapore, Los Angeles, Art Basel in Miami and New York City, all met with critical recognition. He has produced artwork and photo essay book collaborations with music impresario, Jimmy Lovine and rap producer, Sean "Diddy" Combs, who are also personal collectors of his work. His photographs have also appeared across some of the world's most noted media – Vogue, Playboy, Vanity Fair and Sports Illustrated to name a few. Raphael's work is currently on view for a traveling exhibition in Italy with a final stop in Rome. Simultaneously, he kicked-off a month-long exhibition in London's esteemed Castle Fine Art, Mayfair. The tour continues at Chase Contemporary and will conclude at a major show in Los Angeles.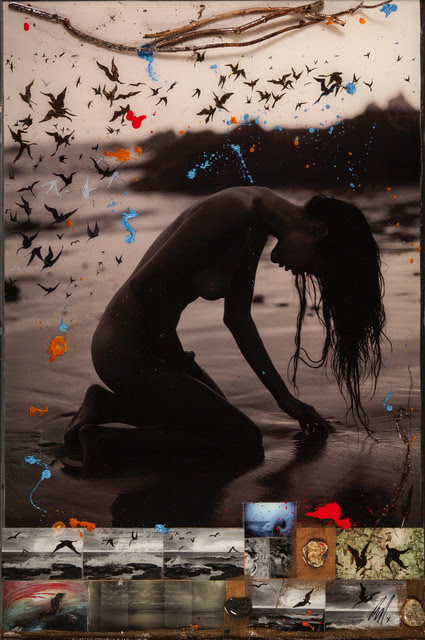 Interview with Raphael Mazzucco
– Tell us about the artist's background?
Raphael had a chance to be the photographer for Calvin Klein and after that, when he was living in Vancouver, Canada, he started to work for a record company called Network Cracked, where he worked with a lot of interesting artists, photographing them for their album covers. After that, he moved to Milan for three years, where he worked as a fashion photographer.
– What is the main topic or focus that Mazzucco's current exhibition/series deals with and why?
Raphael's artistic visual narrative captures the human form set against a backdrop of startling landscapes spanning continents, from Icelandic glaciers to African wildlife, the outback of Western Australia to Vietnamese rice paddies. He incorporates these documentary forms into building a layered narrative through paint, collage, and hand-lettered texts. The artwork reflects a palimpsest approach of articulation through reinvention. Through these works, we journey alongside Raphael through terrains both geographic and emotional, artistic expression.
– What inspires the artist?
His inspiration is multi-layered. It always seems to happen through discovering a new location he hasn't visited previously. Of course, each new situation or new environment, when matched with a new persona, will automatically give a different – what he calls – energy. This allows the process always to be refreshing and keeps both himself and his work evolving.
– What does art and fashion mean to Mazzucco? How does he find the blend in this day as an art form?
Mazzucco still bases his work in fashion photography, but utilises painting, drawing, collage and resin to overlay these images with marks, brushstrokes, collage and hand-lettered texts. His mixed media pieces merge a love for photography with a new sensuality, combining daring experimentation and a keen eye for detail to build a dynamic narrative.
– Why did he choose this career path?
He wanted to be a painter when he was very young. He always enjoyed being around people like how he is working now. He found photography to be wonderful media for that.
– As an artist, what does he see as his signature style? Does he have one?

His diversity of style, the rich texture and composition and the artistic enhancement that Raphael does on his photos through painting, sketches and on computer graphics, makes each one of his works a piece of modern art. He has also developed some commercial films with a very surreal or abstract collage technique.
– Who is an artist whose work has influenced Raphael's work?
Rather than naming influences, the focus should be on artists he admires. He loves Francis Bacon. He loves the photographer Irving Penn. He has said his favorite artist is Robert Rauschenberg. He loves how raw and simple his work is. He also loves Miró and Picasso.
– What's next for Raphael? Any new projects of collaborations on the horizon?
His dream would be to do a film, kind of documentary and to keep shooting fashion.