Share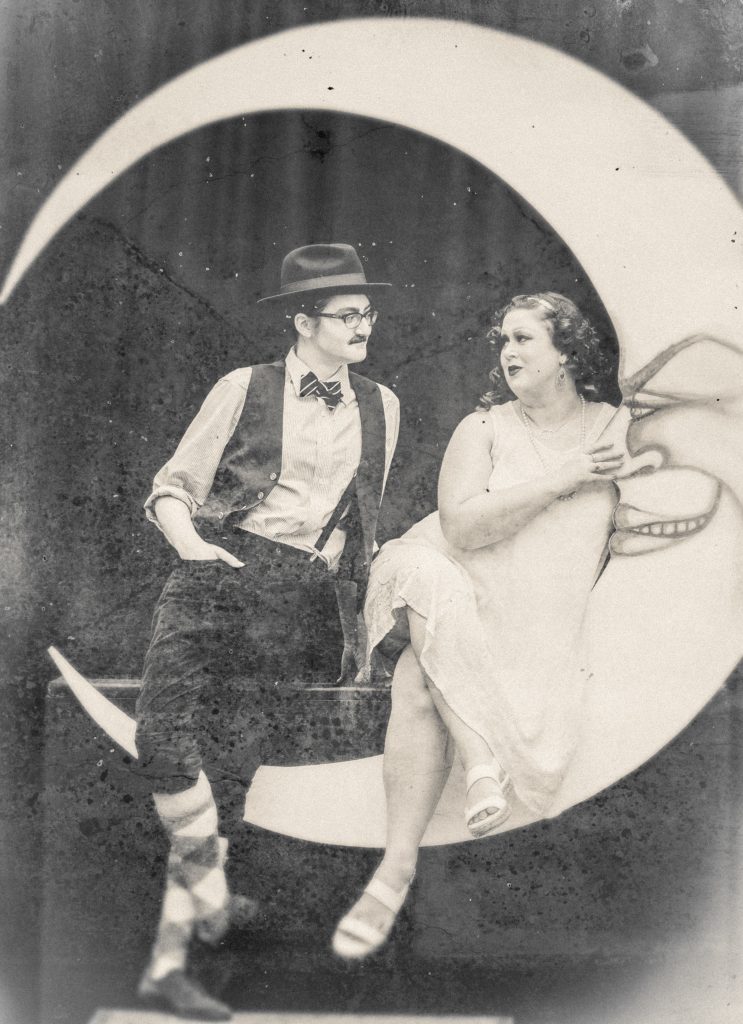 The 14th Annual Jazz Age Lawn Party On Governors Island
"Countdown To The Twenties"
Celebrating the 100th Anniversary of Prohibition and the Jazz Age
August 24-25, 2019 Saturday & Sunday
For More Information, visit: www.JazzAgeLawnParty.com For Tickets, visit: www.JazzAgeLawnParty.TicketFly.com
IG: @Jazz Age Lawn Party FB: Jazz Age Lawn Party TW: @JazzAgeNYC #JazzAgeLawnParty #JALP2019
2019 begins JAZZ AGE LAWN PARTY's official
"COUNTDOWN TO THE TWENTIES".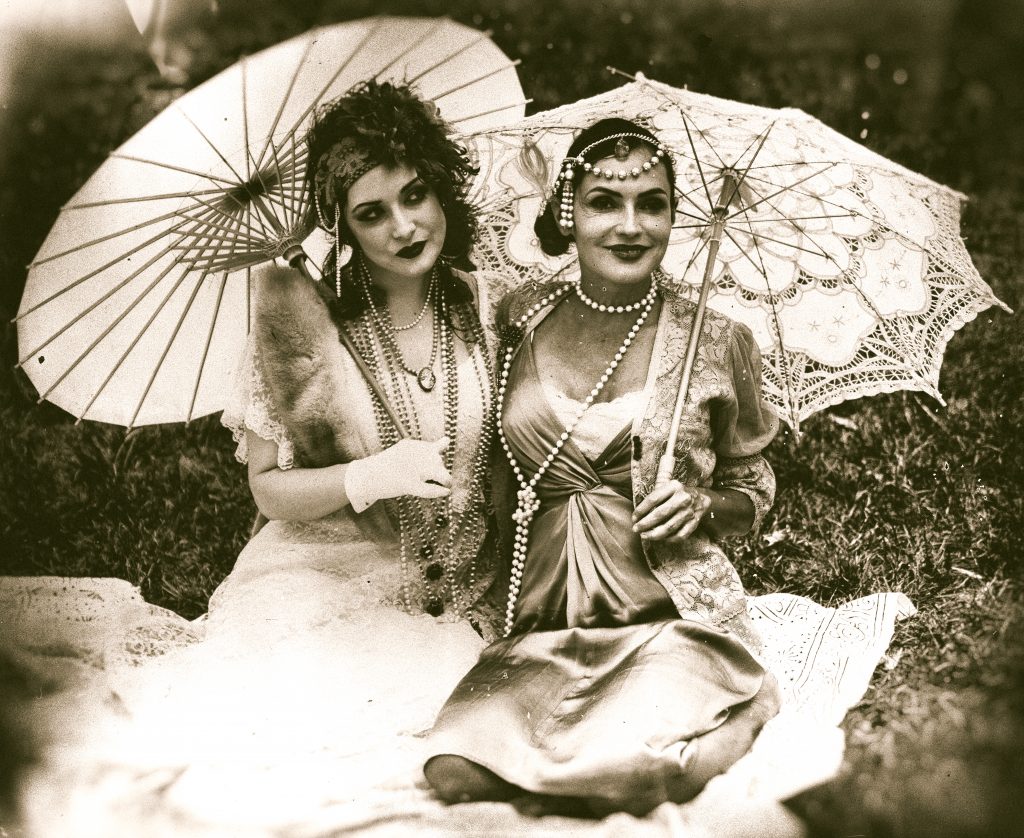 Each hour draws us not only nearer to the 100th anniversary of Prohibition and the rebellious Jazz Age it triggered but to the most glamorous and entertaining event of the summer – JAZZ AGE LAWN PARTY.
Enjoy our new LATER HOURS of Noon – 6 pm, reduced admission prices, Aperol Spritzes, cocktails, rosé, and gourmet picnicking.
And, of course, take in the finest Jazz Age entertainment and dancing in the world. Join us this summer as the clock winds down to this incredible and historic milestone. Our 14th year on Governors Island will be one for the ages!
Now celebrating our 14th year, the Jazz Age Lawn Party has awoken the vibrations of a timeless zeitgeist. Originating as a small gathering of friends longing for the simpler charms of a bygone era, the event has evolved into an international destination, the world's most beloved and longest running event of its kind. The vibrant optimism and inventiveness of Jazz Age culture and its living legacy continue to resonate with generation after generation. Governors Island becomes the backdrop for this cultural phenomenon for the fourteenth year this summer. This trip through time begins with a breezy ride aboard a ferry boat with breathtaking views of Manhattan and Lady Liberty en route to NYC's hidden gem, Governors Island. Once ashore, a sprawling green awaits, nestled under a canopy of century-old trees, caressed by fresh sea air, surrounded by historic architecture—a dream where the clock stops, nestled right in the heart of New York Harbor. Refreshing summer cocktails will feature APEROL SPRITZ, our signature cocktail, as well as Prohibition Distillery, makers of Bootlegger 21, the official gin and vodka of Jazz Age Lawn Party, crafted in Roscoe, NY. Chilled VieVité Côtes de Provence Rosé, ice cold beer, lemonade, and soft drinks will also be on hand. Widely anticipated by flappers, sporting gents and tiny tots alike, the event has been revered year after year by The New York Times, The New Yorker, Vogue and countless media around the globe. Some of our fabulous new features include great new ticket package bargains, even shorter lines, gourmet food trucks, and other special surprises. As always, a delightful array of offerings abounds throughout the day.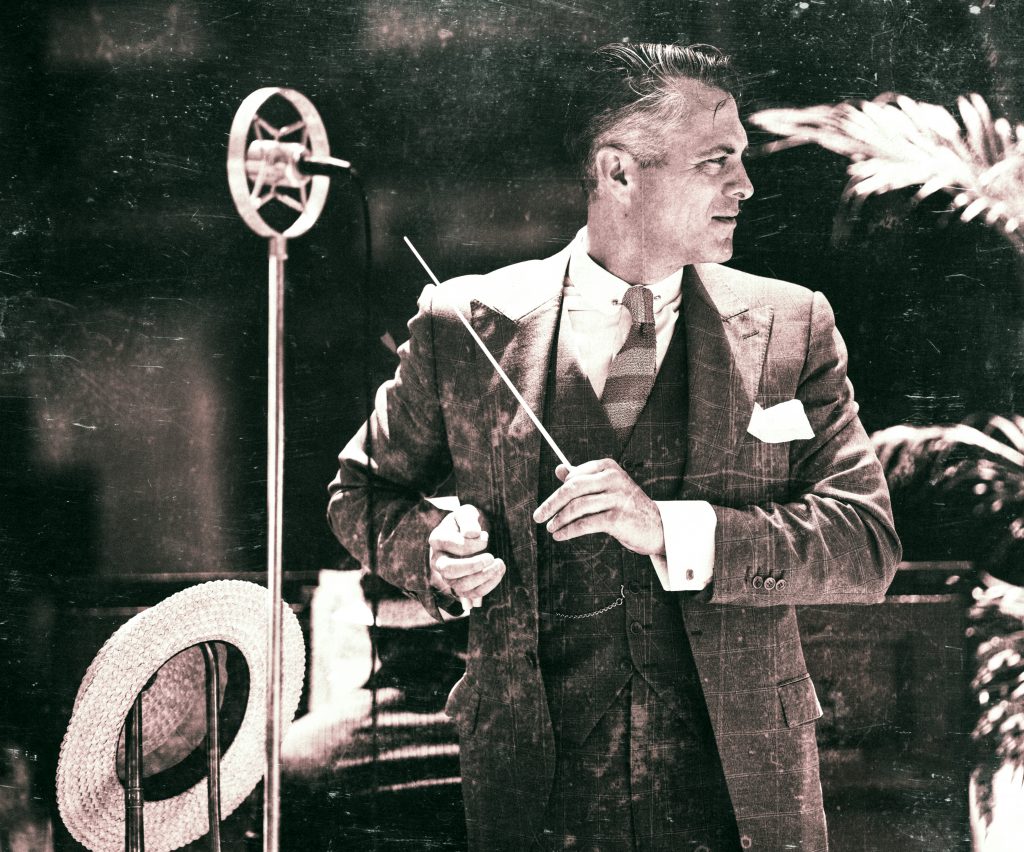 PERFORMANCES: *MICHAEL ARENELLA AND HIS DREAMLAND ORCHESTRA is the world's premier Jazz Age dance orchestra, specializing in the Hot-Jazz of the 1920s. Conductor, composer, musician, and crooner Michael Arenella presents a personally transcribed, one-of-a-kind songbook for your listening and dancing pleasure: *RODDY CARAVELLA AND THE CANARSIE WOBBLERS – this fun-loving dance troupe conjures the rebellious and exuberant spirit of Roaring '20s youth *GELBER & MANNING BAND – feuding vaudevillian lovebirds quarrel, coo and make beautiful music together *QUEEN ESTHER – paying tribute to jazz royalty of yore *PETER MINTUN – world's greatest piano man
ACTIVITIES: *DANCE LESSONS turn you into an Oliver Twist who knows the hottest dance moves of the decade *VINTAGE PORTRAITS – You Ought To Be In Pictures, perched upon one of our Paper Moons *BATHING BEAUTIES AND BEAUS PROMENADE – pull that itchy wool number out of the mothballs and parade it for all to admire (For entry email: bluevoon@aol.com) *1920s MOTORCAR EXHIBITION get up close and personal with flivvers and Tin Lizzies *CHARLESTON DANCE CONTEST see who's the Bee's Knees in this lighthearted dance-off *THE HIGH COURT OF PIE CONTEST (Sunday, August 25thonly) (For entry email: govislandpie@gmail.com) *KIDLAND carnival games and prizes for juniors and Flapperettes
OFFERINGS: We are delighted to welcome Josh Cellars to the Jazz Age Lawn Party family. Sourced from rugged volcanic vineyards in the Red Hills of Sonoma County, California, these exquisite wines are full of character and joy. Influenced by the wines of Bordeaux and Burgundy, Joseph Carr makes these wines with a philosophy emphasizing balance, sophistication & approachability. Old world in style, but expressive of California's best wine-growing regions. This August at JALP, Josh cellars will host a tasting booth, right on the lawn, where you can sample all their wonderful varieties including Chardonnay, Sauvignon Blanc, Rosé, Cabernet and more! Josh will also be served exclusively at our main bar, by the glass or bottle. 
Additionally, all Rosé Lover and Bonnie & Clyde packages will feature Josh Cellars rosé. Named in honor of the founder and winemaker's dad, we think you'll enjoy meeting "Josh" at Jazz Age Lawn Party.

*TWO EXPANSIVE, JUMBO-SIZED WOODEN DANCE FLOORS set up right on the lawn *TWO STAGES featuring the finest Jazz Age entertainment in the world all throughout the day * Refreshing summer cocktails including APEROL SPRITZ – the signature cocktail of the Jazz Age Lawn Party and well as retro cocktails featuring PROHIBITION DISTILLERY's infamous Bootlegger 21 vodka and gin, as well as Q SODA. *HALF-PRICE Vievite' Provencal Rose, by the glass or bottle, available in all "Rose Lover" and "Bonnie & Clyde" packages. ($5 a glass, $22 a bottle!!) *Also featured in all "Rose Lover" and "Bonnie & Clyde" packages: La Mere Poulard Butter Cookies, Ritter Sport Chocolate, Belvoir Lemonade, Kusmi Exotic Iced Tea, FOUND Sparkling Water and more surprises from our sponsors! *RADEBERGER PILSNER presents a pop-up Beer Garden, featuring iced cold beer ON-TAP *POP-UP BARBER SHOP by PRORASO, the Italian men's grooming brand. Get a facial treatment or shave, right on the lawn! *C.O. BIGELOW ROSE LOUNGE – Ladies will enjoy a respite from the Summer heat (fainting couch included) and a place to freshen up with roses, featuring some of Bigelow's favorite rose-themed products: C.O. Bigelow's new Iconic Collection Body Care in West Village Rose scent, cult classic Rose Salves and Rosewater Spritz Stations featuring Gülsha Ultimate Rosewater. *GOURMET PICNIC MARKET featuring New York's fanciest picnicking fare and gourmet food trucks along with sweet treats, ice cream, and old-time snacks. Plenty of old fashioned lemonade, soda, juices, water, and iced tea to whet your whistle * PAPER MOON PHOTO BOOTHS – New and Improved this year, hosted by POP SHOP PHOTOBOOTH, will print your portraits ON-THE-SPOT to take home! *CHILDREN'S PARADE – Sundays, June 16th (Father's Day) and August 25th, 3 pm at the MAIN STAGE. Open to all adult-supervised children 12 and younger. Vintage-inspired kiddie-couture encouraged! Prizes for kids and Dads on Father's Day! To participate, please bring your baby-faced beauties to the MAIN STAGE at 3 pm on the Sunday of each event weekend. *VINTAGE CLOTHING VENDORS AND ARTISANS – a veritable village of timeless treasures and inspired creations to take home *DREAMLAND GENERAL STORE – for your comfort and convenience offers picnic blankets, parasols, hand fans, assorted sundries & more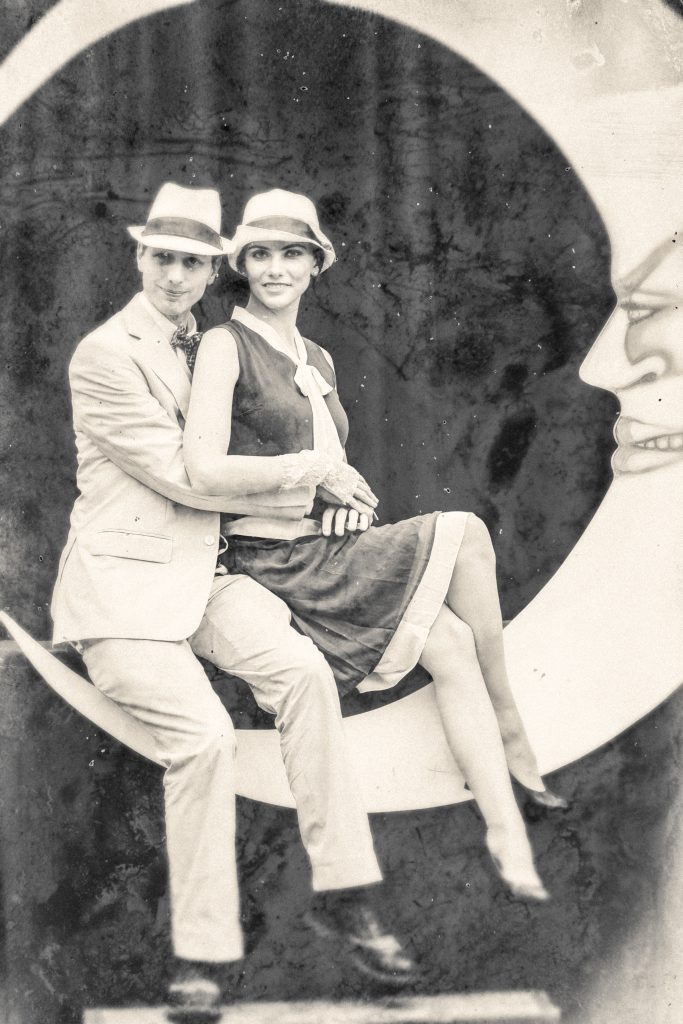 Facebook.com/JazzAgeLawnParty | Facebook.com/MADreamlandOrchestra Instagram: @JazzAgeLawnParty | @MADreamland Twitter: @JazzAgeNYC | @MADreamland