Share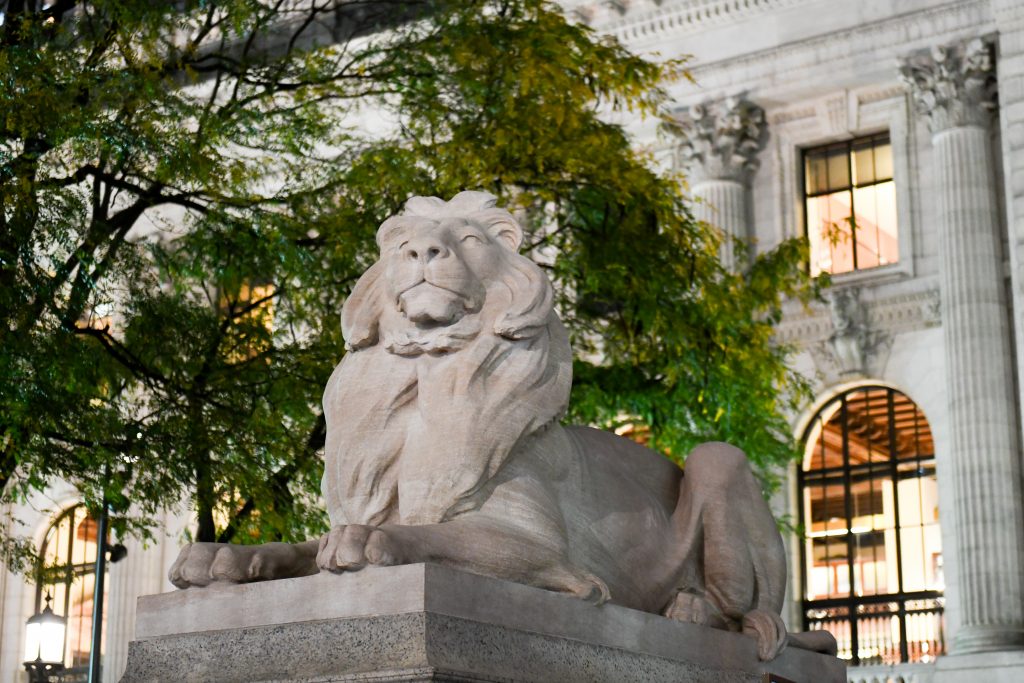 On Monday, November 4th, The New York Public Library hosted its annual Library Lions Gala at the Stephen A. Schwarzman Building to raise critical funds to support the Library's mission to inspire lifelong learning, advance
knowledge, and strengthen communities. This year's Lions honored at the Gala included poet Elizabeth Alexander, composer Philip Glass, writer Jamaica Kincaid, historian Jill Lepore, and filmmaker Frederick Wiseman.
Over 500 attendees gathered in The Rose Main Reading Room for dinner and a program, which was opened by The New York Public Library's Board of Trustees Chairman Evan R. Chesler, who introduced Tony Marx, President of The New York Public Library. Marx thanked guests for "their generosity and devotion, which allows millions to visit the most visited civic space in the city." In the following remarks, New York City Mayor Bill de Blasio thanked Marx on behalf of the people of the city of New York for making sure the library remains strong and spoke about the importance of libraries to a democracy. Guests then enjoyed a performance by the internationally acclaimed trumpeter Wynton Marsalis, before the evening went on to honor the Library Lions and Library Trustees who passed away in the last year, with a video tribute. The evening concluded with a powerful short film highlighting each of this year's Library Lions who spoke about the joys and rewards of reading, and their work and experiences at The New York Public Library. The Lions were then bestowed their medals to a roaring applause from the crowd. The evening concluded with dessert and cocktails in Astor Hall, where this year's Library Lions signed books for guests.
This year's Gala was co-chaired by Princess Firyal of Jordan, Adam and Mahnaz Ispahani Bartos, Tony and Nanar Yoseloff, Sana Sabbagh, Sue Ann Weinberg, Jim and Merryl Tisch, Andrés and Lauren Santo Domingo, Christine and Stephen A. Schwarzman, and Charles and Deborah Royce. The New York Public Library's annual Library Lions Gala raises critical funds to support the Library's 88 neighborhood branches, robust educational programming, and world-renowned research collections used by scholars, writers, artists and students every day. Support of this event ensures that the Library's collections, programs, and services remain freely available, offering knowledge, education, and opportunity to all.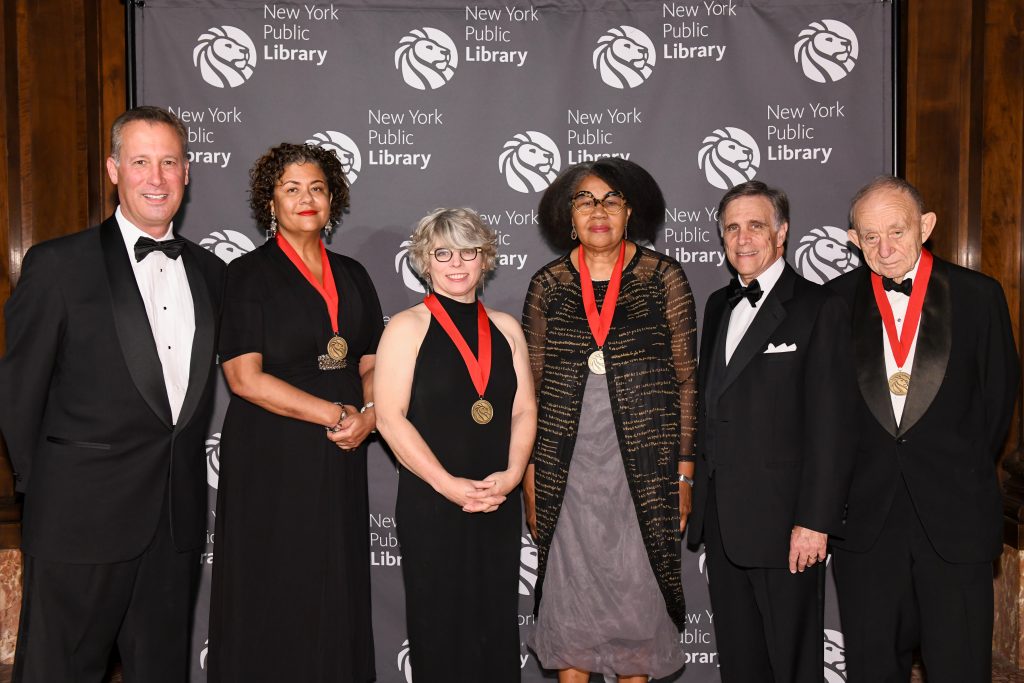 ATTENDEES:
Jill Lepore (2019 Library Lion)
Jamaica Kincaid (2019 Library Lion)
Frederick Wiseman (2019 Library Lion)
Elizabeth Alexander (2019 Library Lion)
Princess Firyal of Jordan (Co-Chair)
Adam and Mahnaz Ispahani Bartos (Co-Chairs)
Tony and Nanar Yoseloff (Co-Chairs)
Sana Sabbagh (Co-Chair)
Andrés and Lauren Santo Domingo (Co-Chairs)
Christine and Stephen A. Schwarzman (Co-Chairs)
Charles and Deborah Royce (Co-Chairs)
Renata Adler
Ken Auletta
John and Lauren Avedon
Roy Blount, Jr.
Katherine Boo
Coco Brandolini
Dan and Esty Brodsky
Nick Brown
New York City Mayor Bill de Blasio
Robert Darnton
Anna Deavere Smith
Linda Fargo
George Farias Martha Fleischman
Eric Foner
Mark Gilbertson
Mary Gordon
Annette Gordon-Reed
Agnes Gund
Susan Gutfreund
Carla Hayden
State Senator Hoylman
Bill Kelly
Naeem Khan
Sunil Khilnani
Candace King Weir
Jill Krementz
Nick Lemann
Norman Manea
Peter Marino
Tony Marx
Jay McInerney
Abby and Howard Milstein
Gillian and Sylvester Miniter
Tom Molner
David and Shelley Mortimer
Elyse Newhouse
Joyce Carol Oates
Katharine Rayner
David Remnick
Roxanna Robinson
Allison and Peter Rockefeller
Fay Rosenfeld
Jacqui Safra
Diane Sawyer
Alison, Jessica, and Senator Chuck Schumer
Lore Segal
H.E. Abdalla Shaheen
Daisy Soros
Alison Spear
John Studzinski
Lisa Taddeo-Waite
Gay and Nan Talese
Julie Taymor
Lionel Tiger
Calvin Trillin
Binky Urban
Arthur Vanderbilt
Frederick Wiseman
Sheila Wolfe