Share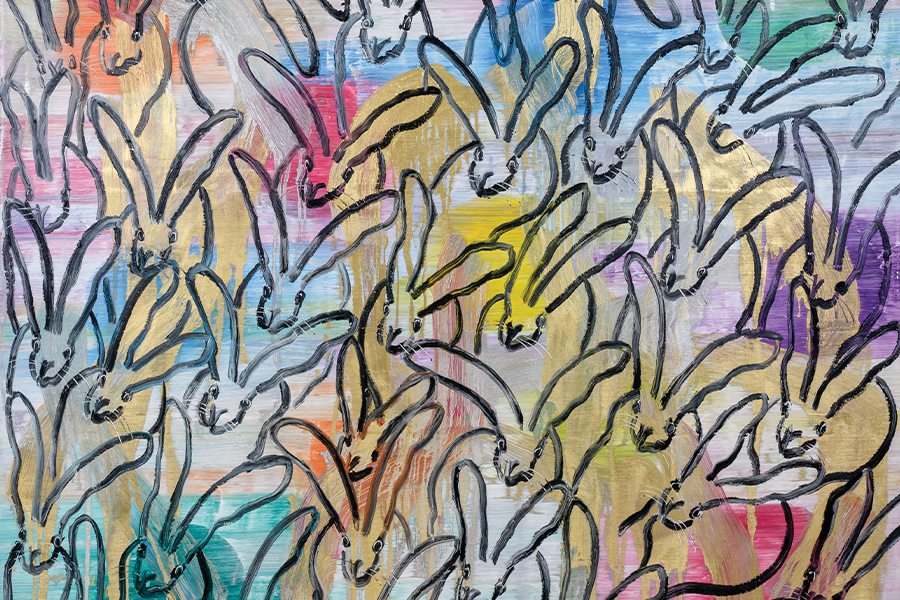 The Manolis Projects is excited to debut its latest gallery exhibition of world-renowned and legendary artist Hunt Slonem's BUNNY PAINTINGS. The global fame of these highly recognized and collectible paintings has earned Slonem the title of "the Andy Warhol of our time." Coinciding with the Little Haiti + Little River Arts District Progressive Art Brunch, collectors, creators, connoisseurs, and critics alike will hop to this colorful enclave of Miami for an artful afternoon experiencing the latest featured artists of the Autumn season.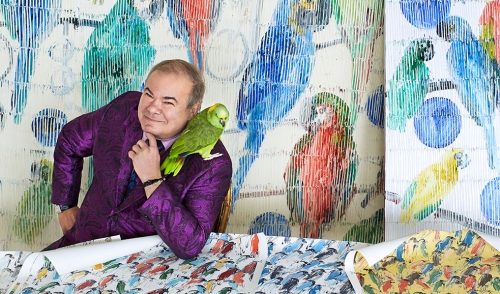 Hunt Slonem, is an American colorist and figurative painter, best known for his large Neo-Expressionist oil paintings of tropical birds inspired by his personal aviary. His lavishly colored canvases are populated with rows of birds, bunnies, and butterflies rendered with thick brushstrokes. His earlier works of the birds, bunnies, and butterflies were painted wet-on-wet, hiding the subjects behind crosshatched patterns, creating a blurred effect and emphasizing the painting's tactile qualities. According to The New York Times art critic Roberta Smith, "This witty Formalist strategy meshes the creatures into the picture plane and sometimes nearly obliterates them as images, but it also suspends and shrouds them in a dim, atmospheric light that is quite beautiful." Besides the birds, Slonem also paints repetitions of flowers, bunnies, butterflies, as well as portraits, particularly of Abraham Lincoln. According to critic John Rothschild, "Slonem's work is deeply rooted in the act of painting. His jarring color choices, spontaneous mark-making, and scratched hatch marks are the result of his ongoing fascination with the manipulation and implementation of paint." His work is known for his use of impasto and texture. The Manolis Projects features a large collection of these earlier works (1972-1987) of birds and butterflies painted in the wet-on-wet style where he explored man's relationship to nature and his own spirituality. This work was a reaction to the earlier Minimalist Movement and is characterized by bold colors. Slonem has had over 300 one-man shows in galleries and museums internationally. His work is in the permanent collections of over 250 museums- including the Guggenheim, the Metropolitan Museum of Art, and the Whitney.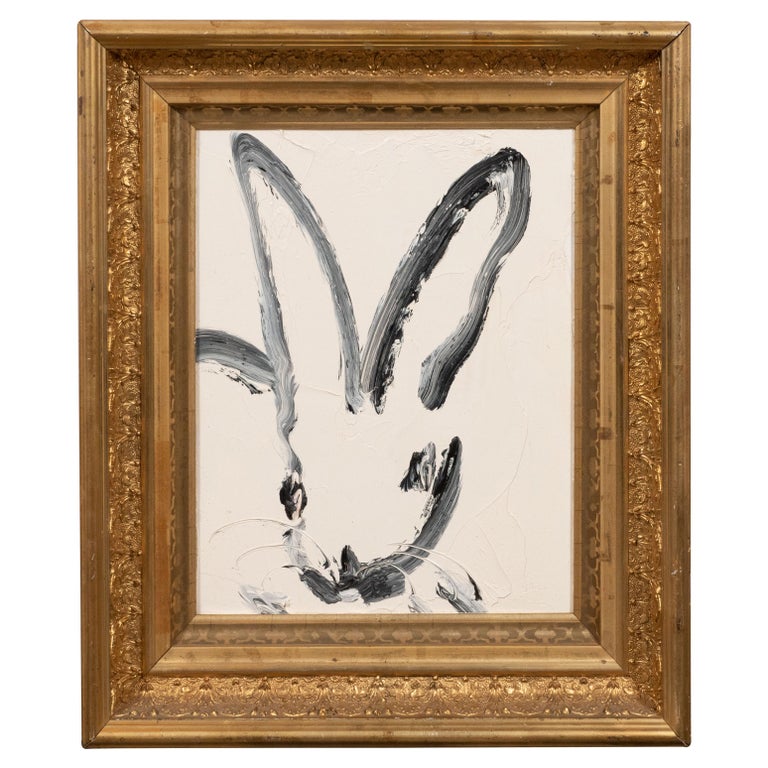 Manolis Projects is Florida's largest working studio and fine art gallery, located in Miami's Lemon City neighborhood. We proudly feature unique paintings, sculptures and collectible limited edition works from over 40 artists from around the world. We focus on modern master's and contemporary art, bridging the gap between established and emerging artists and collectors. J. Steven Manolis, a leading and critically acclaimed abstract expressionist artist, also paints and displays his own work. Manolis Projects also hosts the East Coast's only Artists' Salon where artists come to exchange ideas and inspire each other and show their work. We curate 3 new shows every year. If you want to see a working studio gallery and what happens behind the scenes, this is the place to visit. The Gallery is open by appointment only; 7 days a week. J. Steven Manolis is a well-known philanthropist in the Arts, having served as Chairman of the Advisory Board for the National Academy of Design in New York City and on the Board of Trustees of the Vermont Studio Center. Manolis also offers private curation services for collectors, architects, and designers.